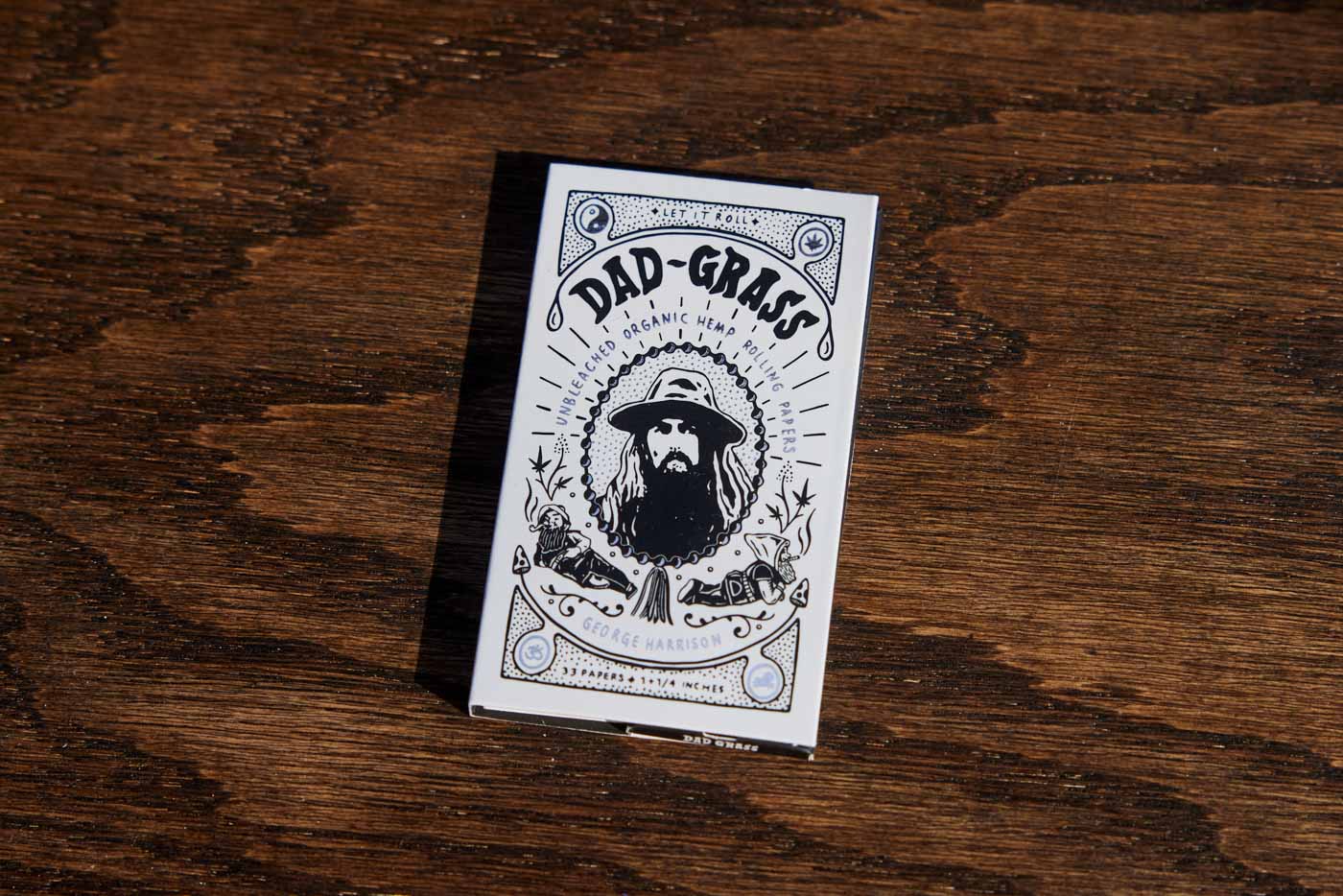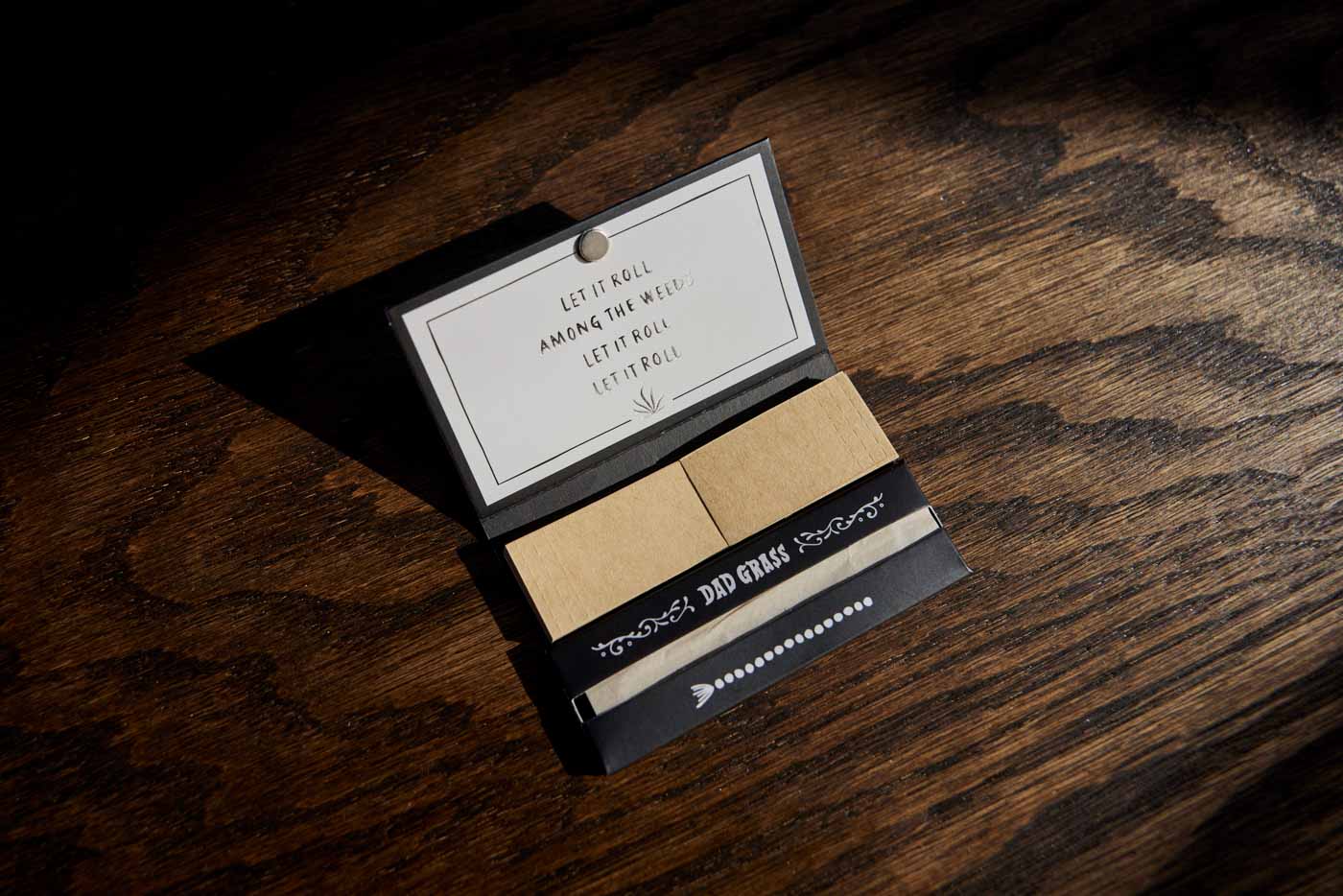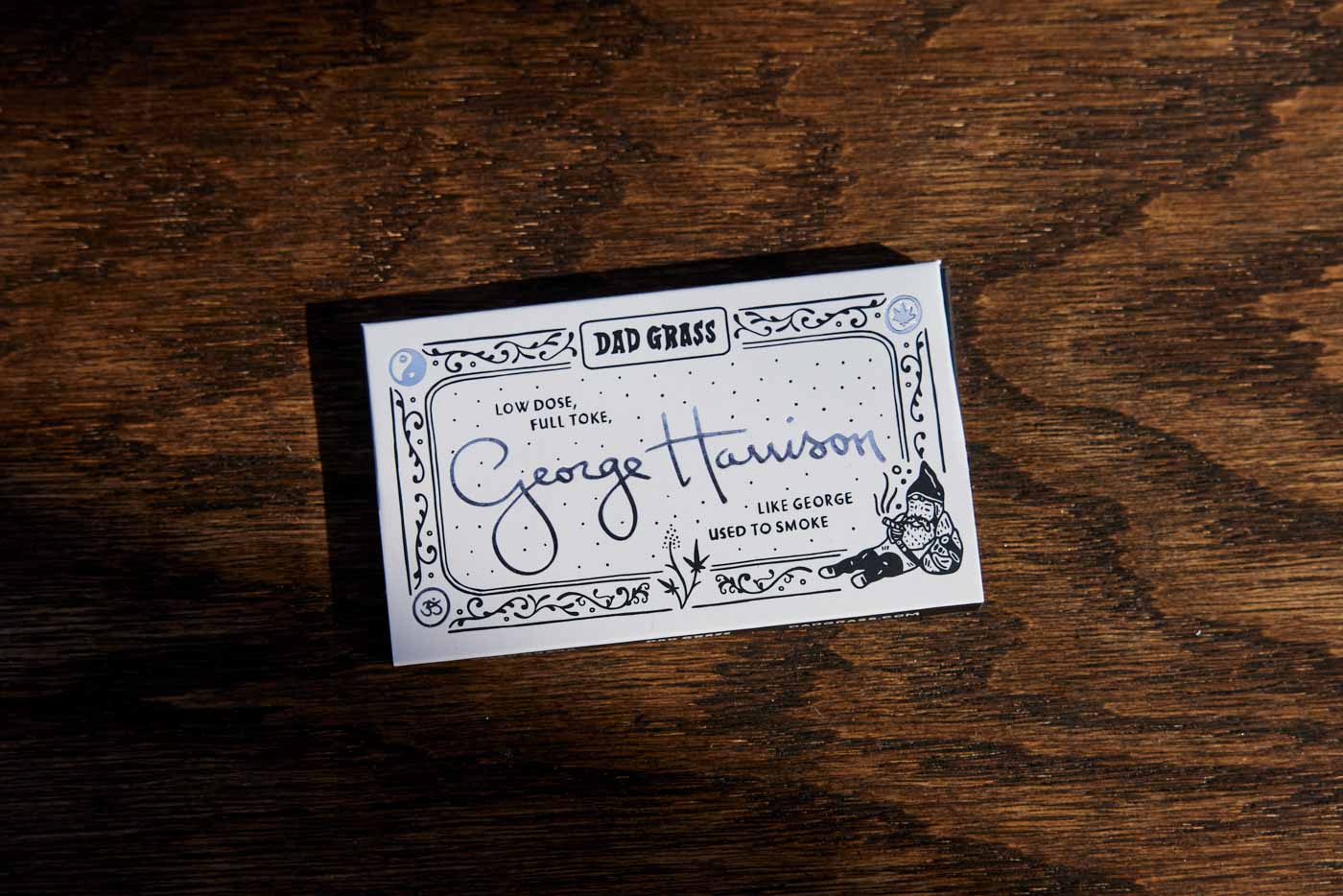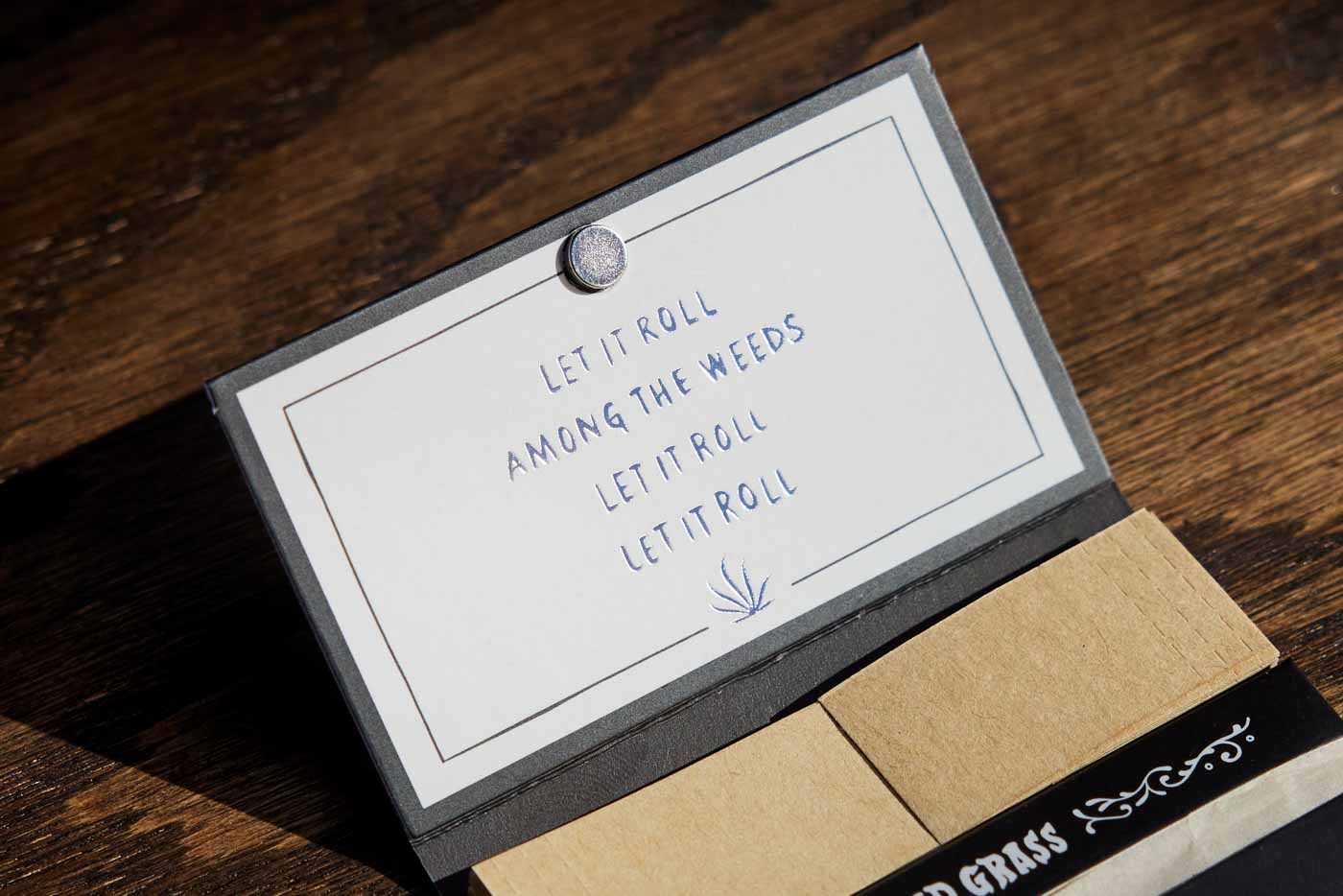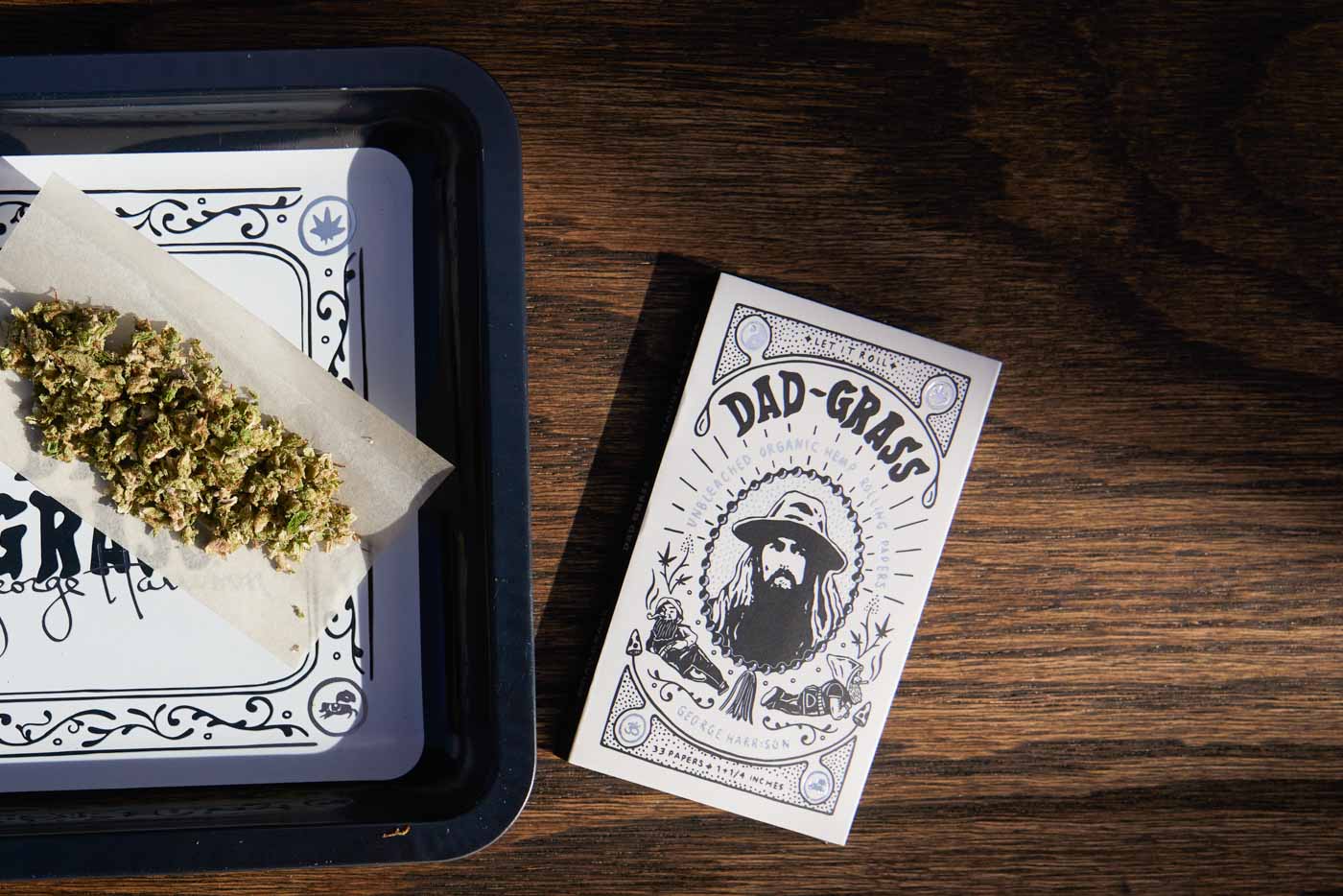 Dad Grass x George Harrison Signature Rolling Papers
Description
There's nothing 'run of the mill" about these signature George Harrison rolling papers. Because sometimes you just gotta let it roll (among the weeds).
Like George Used To Roll
George didn't put his signature on many products back in the day, but his family says he would have enthusiastically signed off on these packs of premium rolling papers. And there's nothing run of the mill about them! The artwork transports us back to George's time at his Friar Park estate, circa 1970, where he first began to cultivate his love for gardening and nature. The papers, well, they're a bit more posh than what he and his friends were rolling with back in the day. Each pack contains 33 1 ¼" unbleached organic hemp rolling papers. Plus filters if that's your style. We even added a magnet closure, because George would have kept it classy till the last doob.


The Artwork

On the front is George's likeness, pulled from his famous All Things Must Pass album cover. Below him are the famous gnomes of Friar Park, indulging in their sweet herbal bounty. Hidden throughout are some of our beloved icon's icons. Flip open the pack and you'll see lyrics borrowed from George's Ballad of Sir Frankie Crisp. Because sometimes, you just gotta let it roll.

Dad Grass x George Harrison Signature Rolling Papers
It focuses your attention better on the music so you can hear it clearer
What's In Our Special Blend?
CBD for physical harmony and CBG for mental clarity. A peaceful balance of our two favorite and most enlightening cannabinoids.
Learn More
Hide Your Special Blend Joints In Plain Sight!
Introducing the limited edition All Things Must Grass Dad Stash. A revolutionary way to stash your grass.