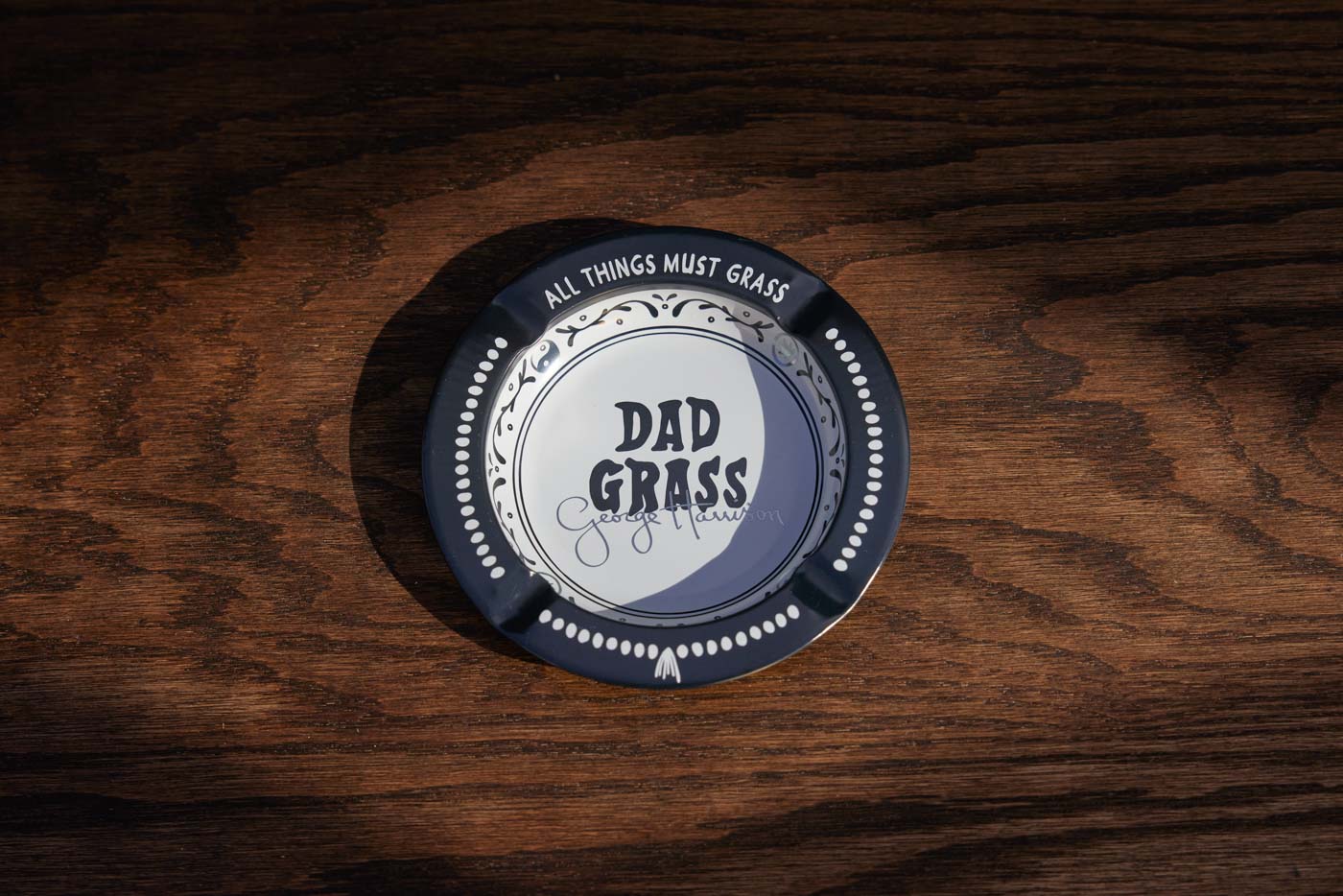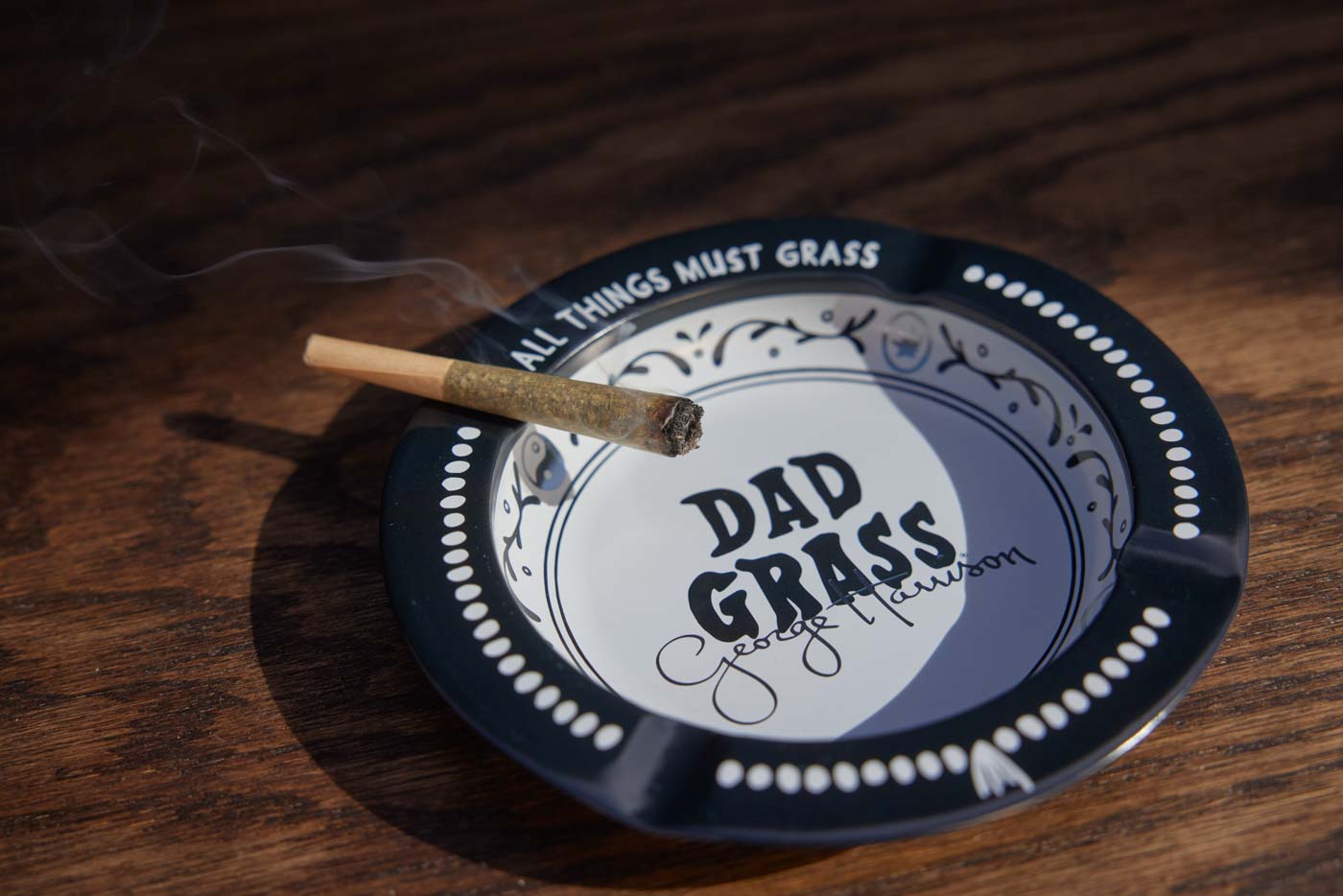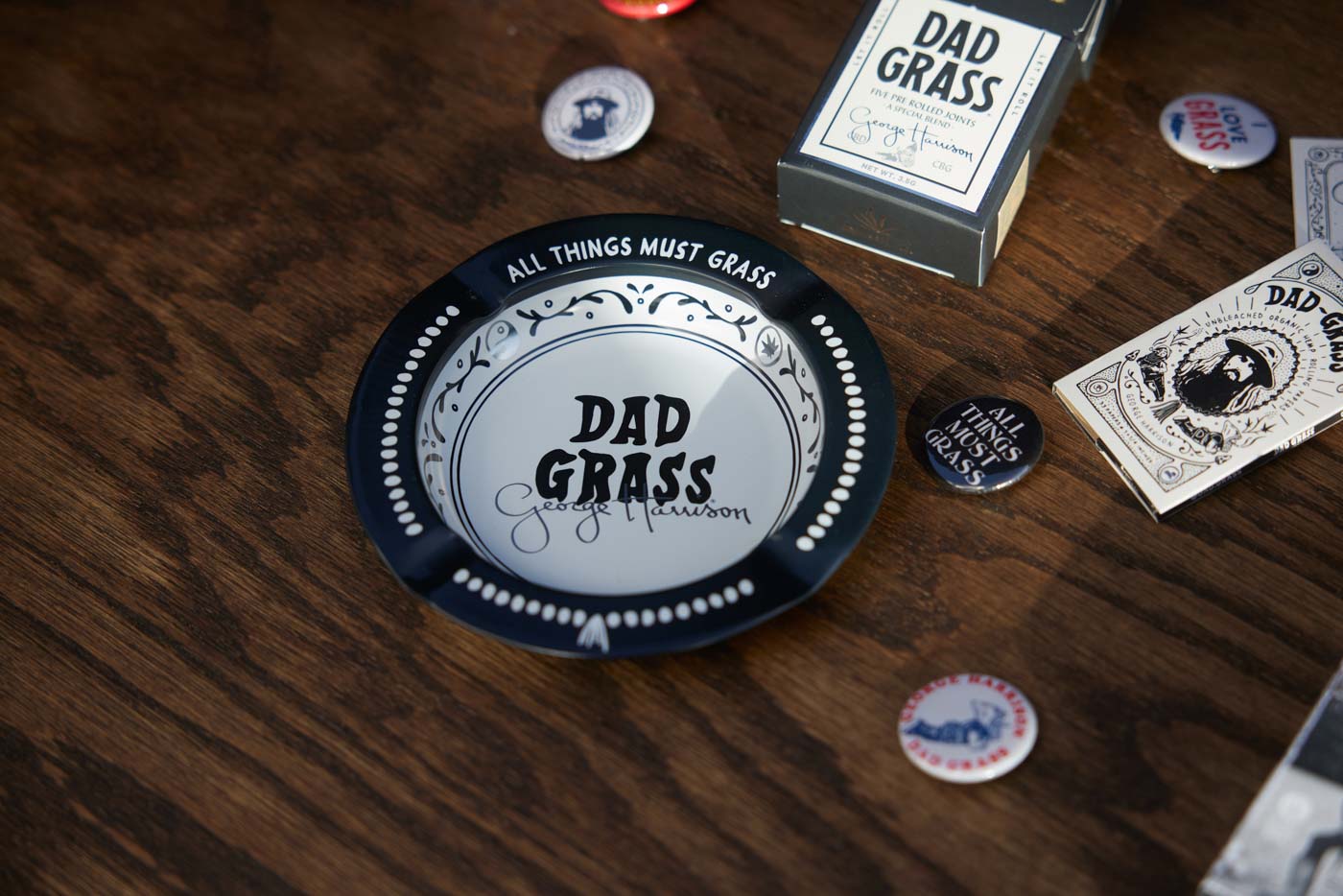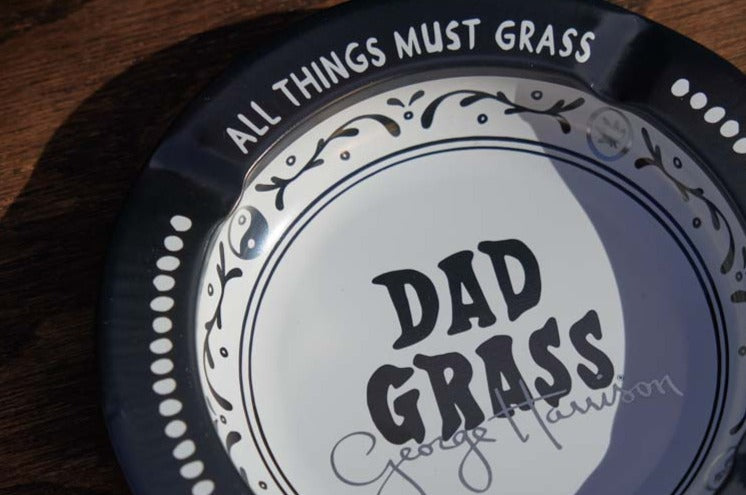 Dad Grass x George Harrison Signature All Things Must Grashtray
Description
An ashtray befitting an icon. Engineered to accommodate up to four of our fabulous Special Blend Joints at the same time!
The Ashtray
Classic tin ashtray tastefully adorned with George's signature, wreathed with the icon's icons.
Dad Grass x George Harrison Signature All Things Must Grashtray
It focuses your attention better on the music so you can hear it clearer
What's In Our Special Blend?
CBD for physical harmony and CBG for mental clarity. A peaceful balance of our two favorite and most enlightening cannabinoids.
Learn More
Hide Your Special Blend Joints In Plain Sight!
Introducing the limited edition All Things Must Grass Dad Stash. A revolutionary way to stash your grass.