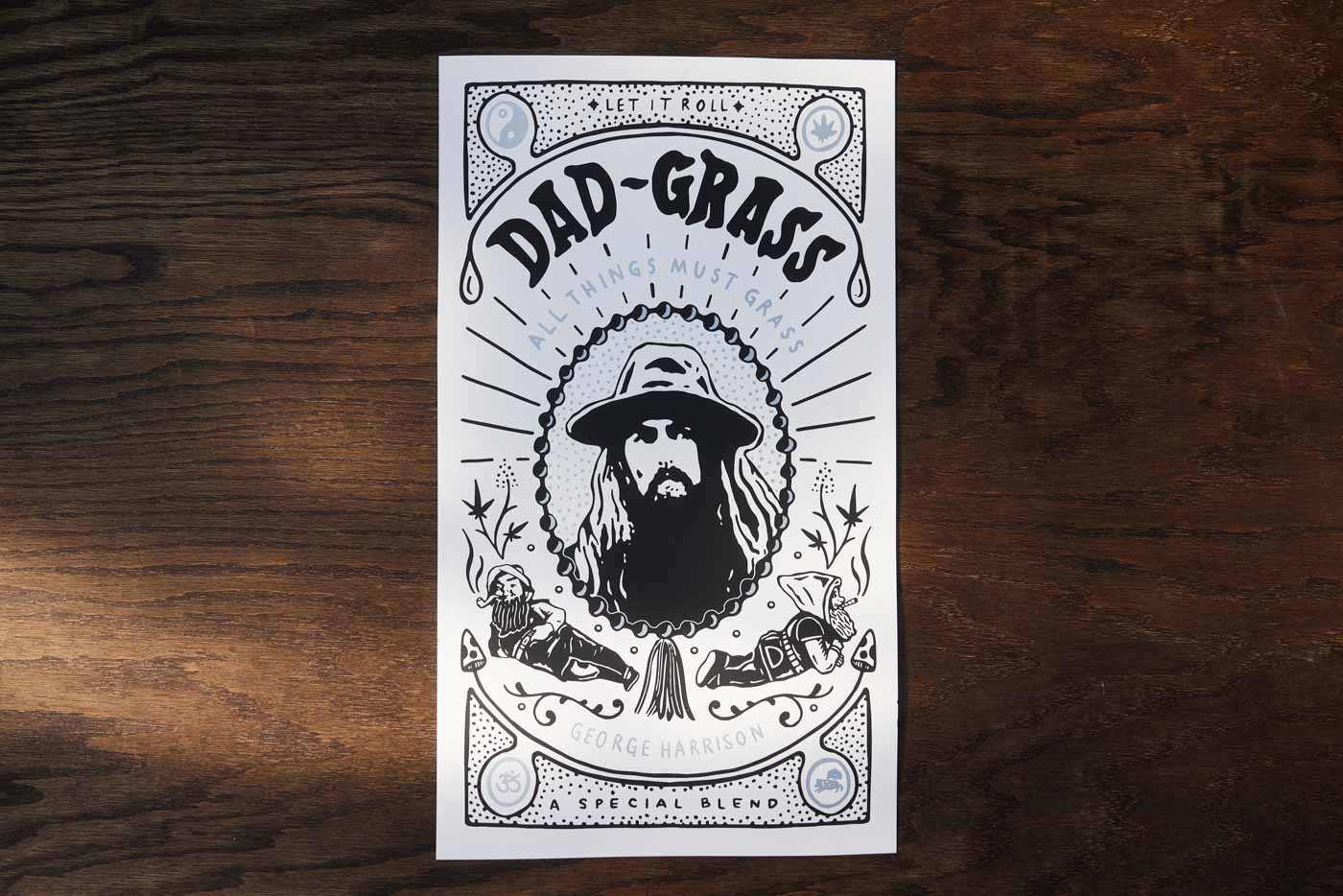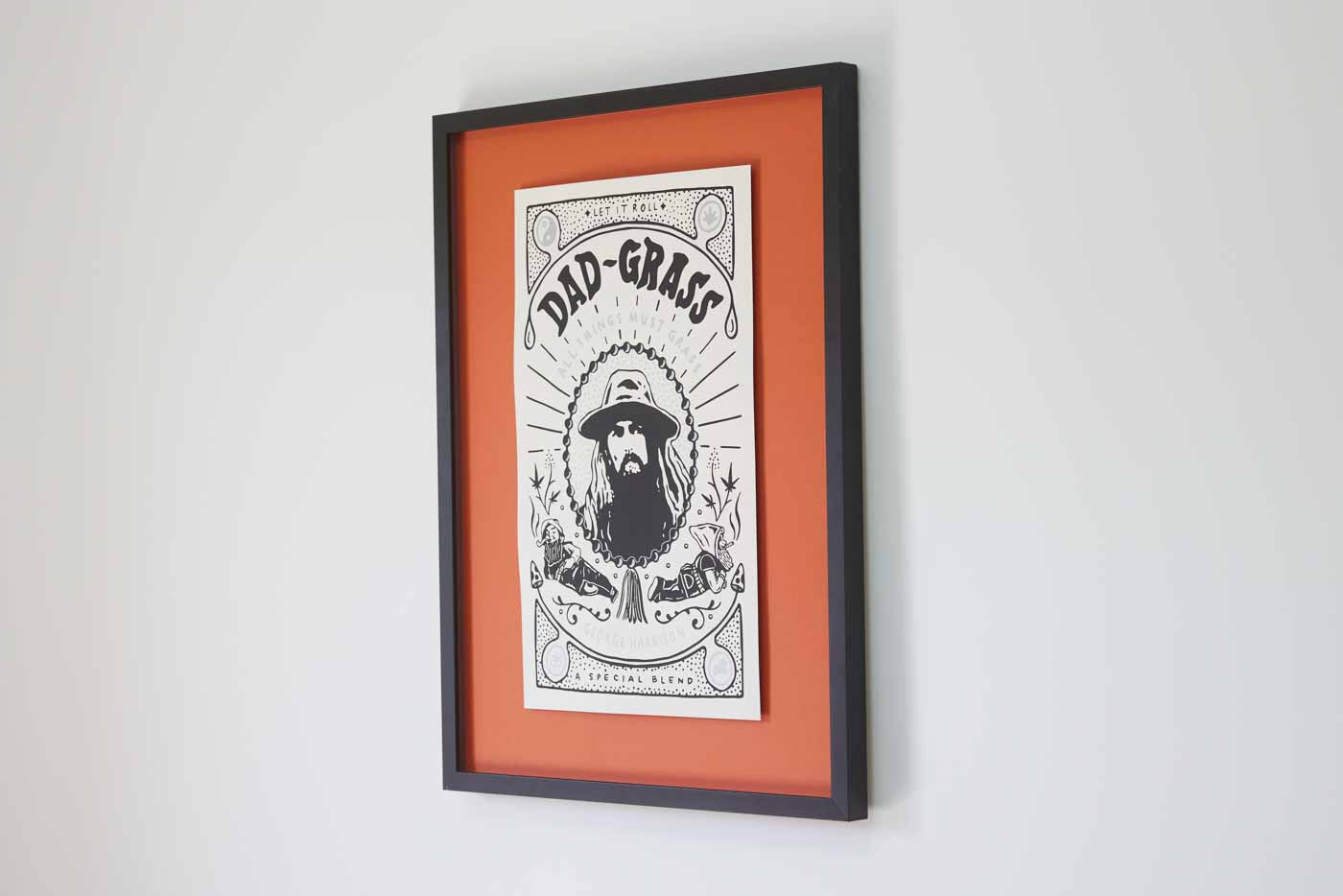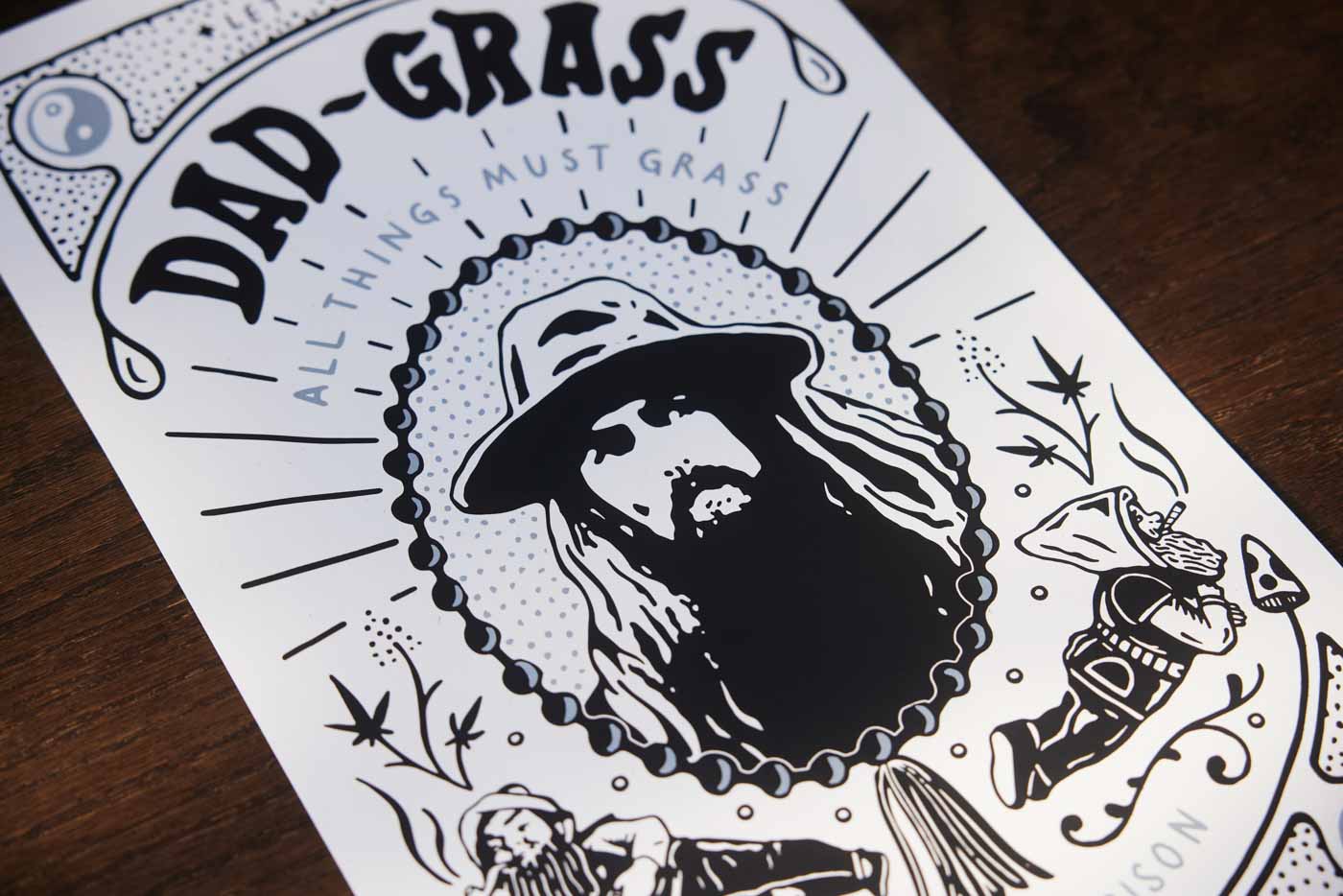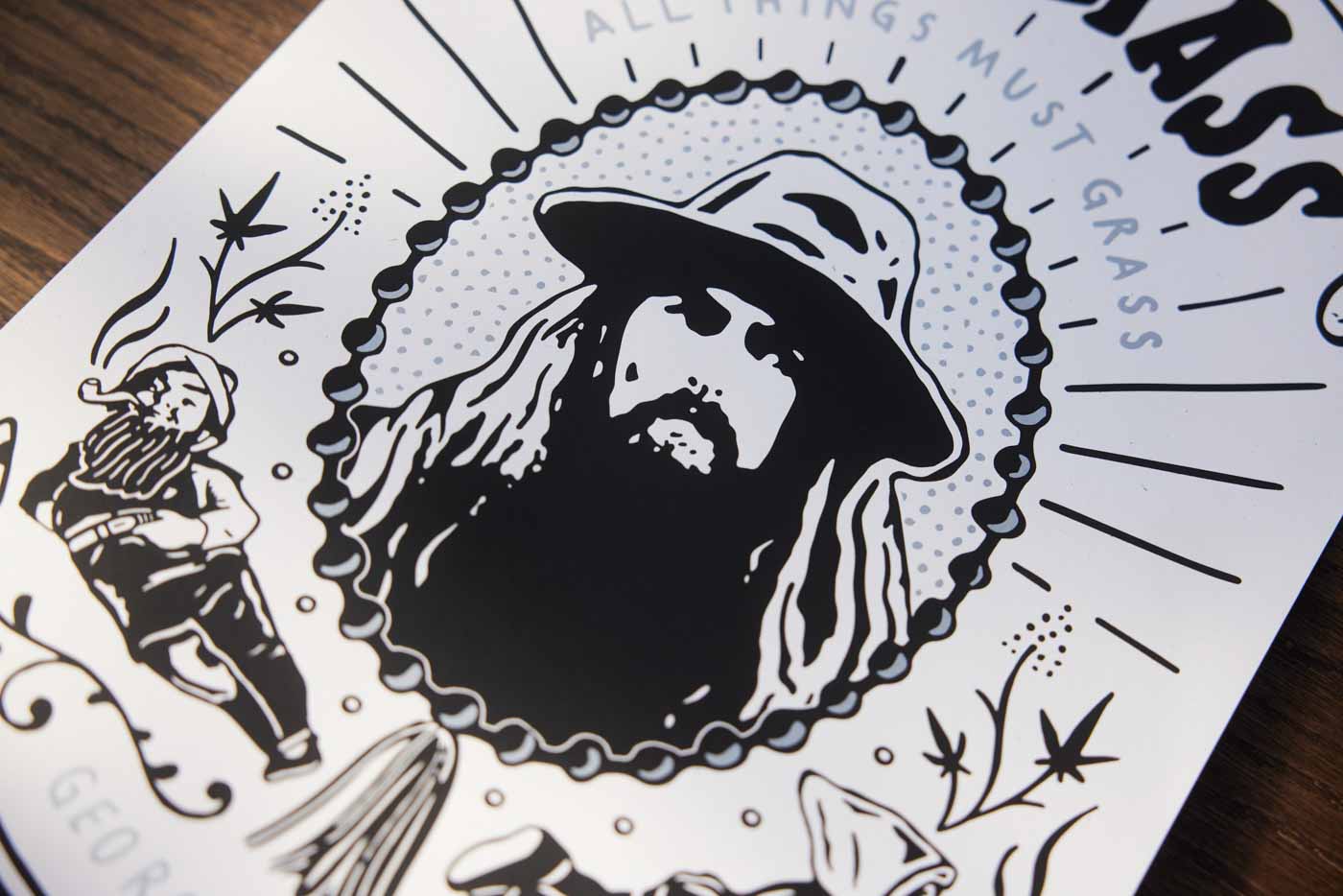 Dad Grass x George Harrison Limited Edition Silk Screened Poster
Description
11.5" x 20" limited edition poster with black and silver metallic ink on premium french paper. Individually numbered and silk-screened by hand in Los Angeles, California. Shipped in a protective poster tube
The Artwork
At the center is George's likeness, pulled from his famous All Things Must Pass album cover. Below him are the famous gnomes. Hidden throughout are some of our beloved icon's icons.
Dad Grass x George Harrison Limited Edition Silk Screened Poster
It focuses your attention better on the music so you can hear it clearer
What's In Our Special Blend?
CBD for physical harmony and CBG for mental clarity. A peaceful balance of our two favorite and most enlightening cannabinoids.
Learn More
Hide Your Special Blend Joints In Plain Sight!
Introducing the limited edition All Things Must Grass Dad Stash. A revolutionary way to stash your grass.