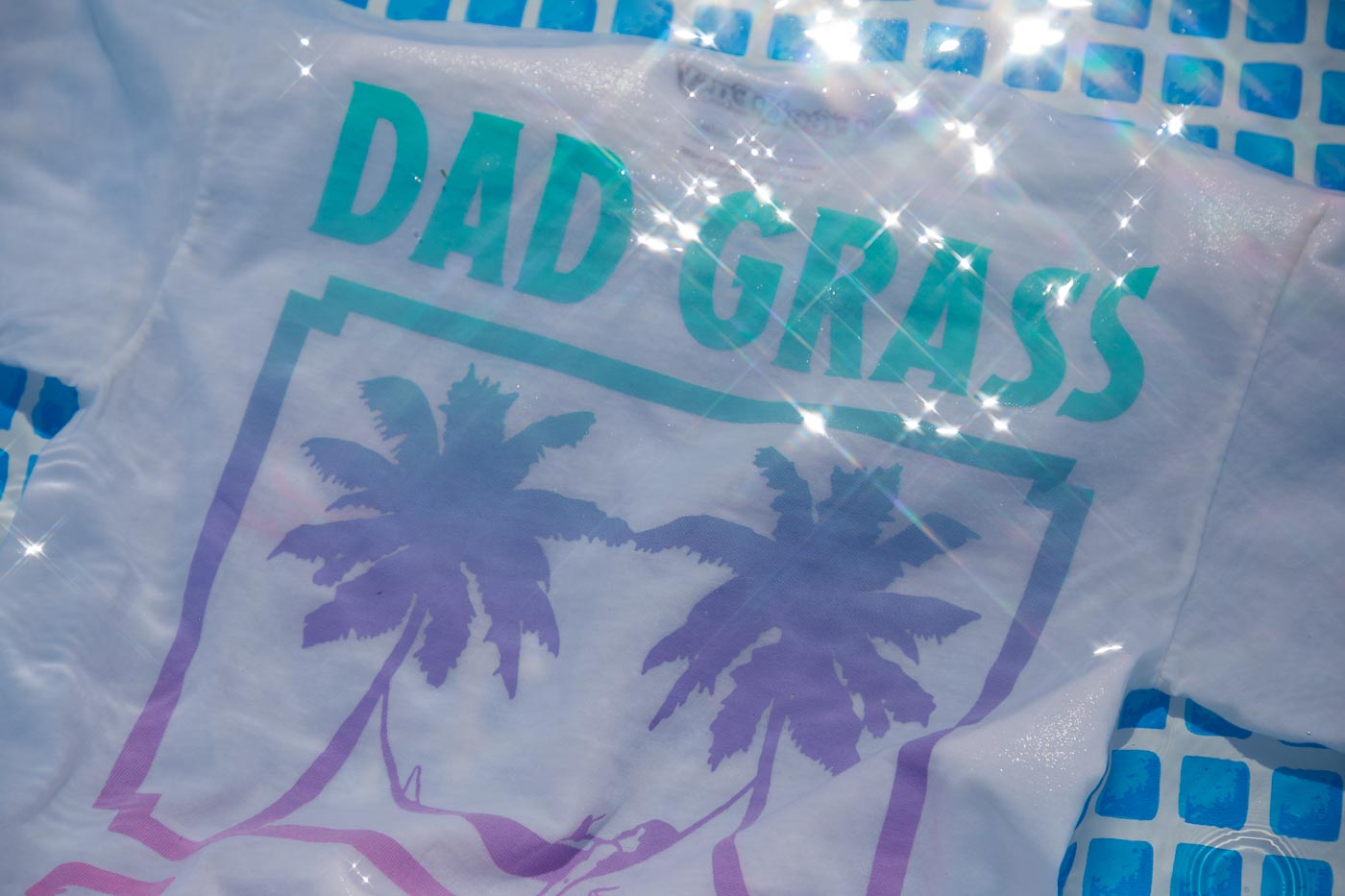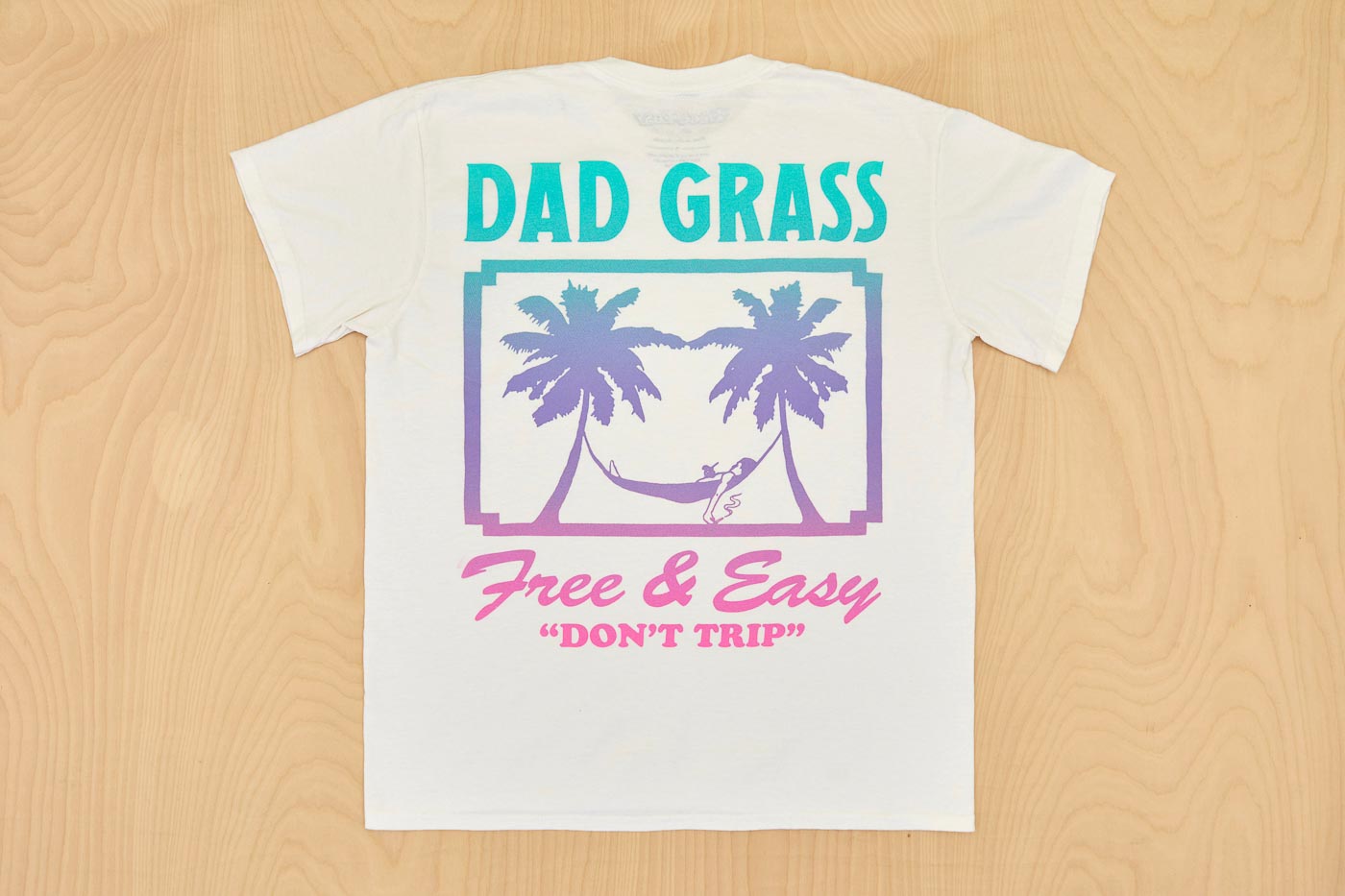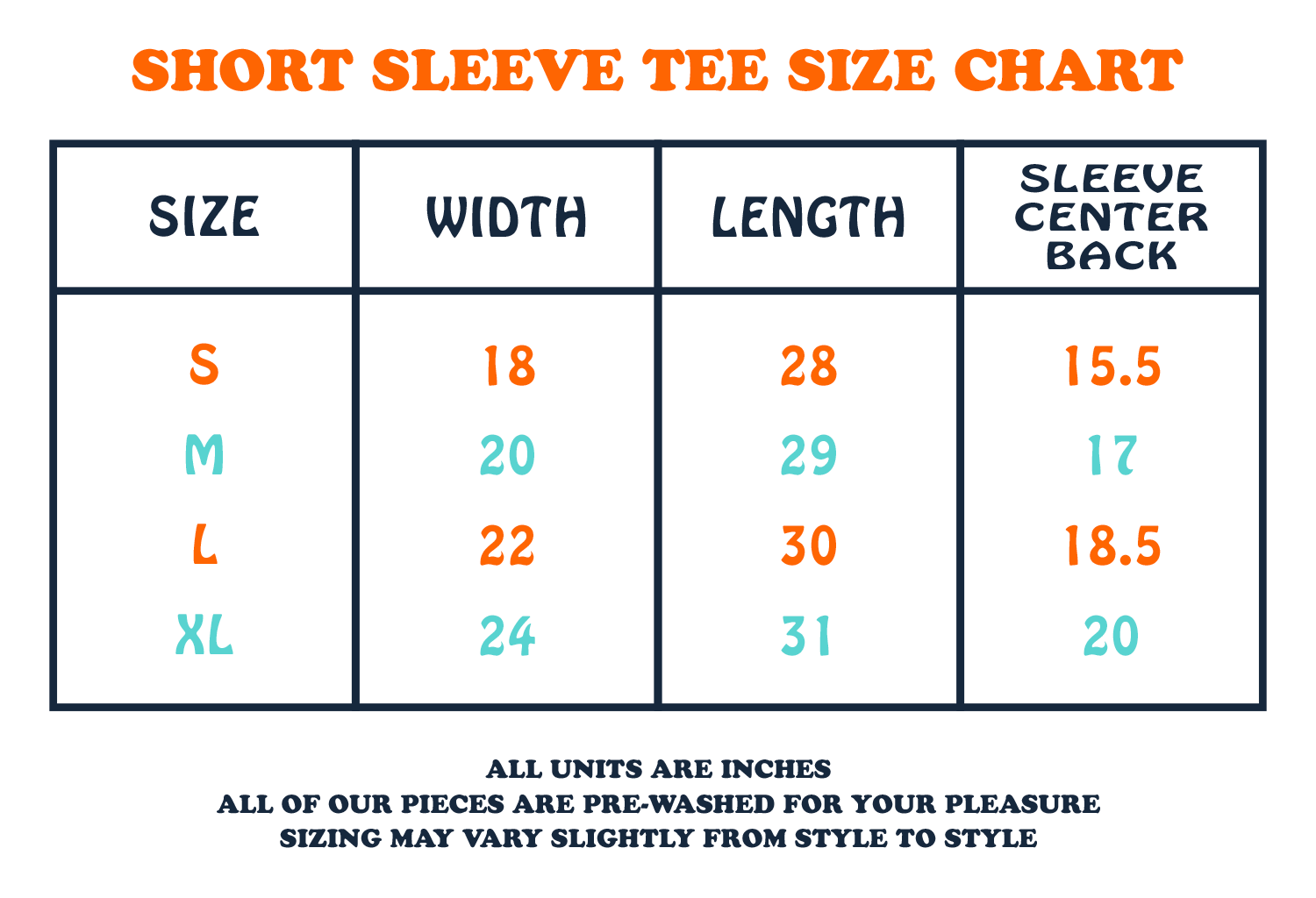 Dad Grass x Free & Easy Summer 2021 Unisex Tee Shirt
$25.00
Regular price
$50.00
Subscription • Save
Description
Our latest version of ​​Free & Easy's classic short sleeve tee. For when the SPF 50 won't cut it or when we're feelin' shy about our dad bods. Can be worn inside or outside the pool.

Features a sherbet ombré double logo graphic on the front with the summertime mantras "Best Buds" and "Let's Roll" framing an-oh-so SoCal palm. On the back, the double logo gets blown up and frames a hammock-goer smoking to the tune of Free & Easy's classic "Don't Trip" tagline. Hand-printed and pre-washed in Downtown LA to keep things light, refreshing and cool all summer long.

Free USPS first class shipping on all orders over $100!

The Fit
If you've already got some Free & Easy shirts in rotation, you'll be familiar with the fit. We find that they run a bit small, so we suggest sizing up. They won't shrink much because they've already been washed. Check out the size chart to be precise.
The Collaboration
This limited edition tee is part of a four-piece capsule collaboration from two of the West Coast's most laid-back brands: Dad Grass and Free & Easy. 
Famous for their Don't Trip hat (donned by LeBron and Mac Miller) and their perfectly washed-down tees, Free & Easy is a nod to their parents' generation of surfers who rode the waves of California's golden era. 
We at Dad Grass share this same fondness for decades past, before things got so fancy and complicated. Remember when grass was just grass and you could smoke a whole joint without freaking out? That's why we started rolling up our own hemp joints, to revive the mellow sensibility of the casual smoke.  And, from time to time, we work with our closest buds tp make special collections of merch and apparel that pay tribute to the timeless staples of dad style. 
You came for the technicolor 80s SoCal surf trip we took on our first collaboration with Free & Easy. And you hung around for the blacked-out versions in our second batch. Now, on our third lap around, we're taking you from the beach and the ocean to the backyard and the pool deck. Batch #003 smells like that timeless mix of coconut sunblock, chlorine, lycra and watermelon slices (not really, but you get what we mean). It's the kind of gear we wished we were rockin' in the shallow end back in the day. It's a zero-to-SPF100 running cannonball of snack-shack-sherbet colors and proudly-loud graphics splashed across a quality assortment of tees, tanks, totes and toppers. It's summertime, anytime, Anytown USA. It's almost too pool for school. 
Dad Grass x Free & Easy Summer 2021 Unisex Tee Shirt

$25.00

Regular price

$50.00