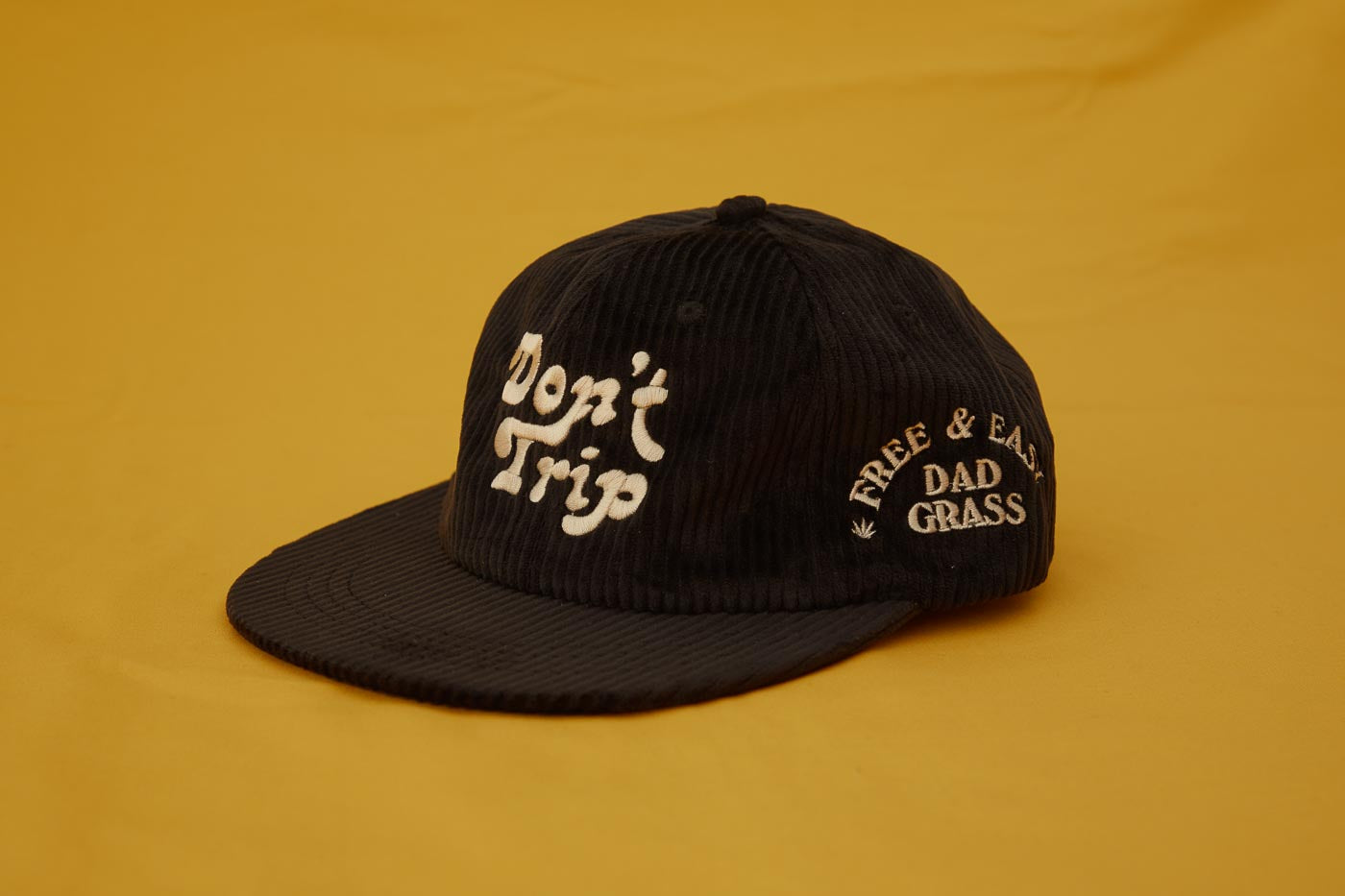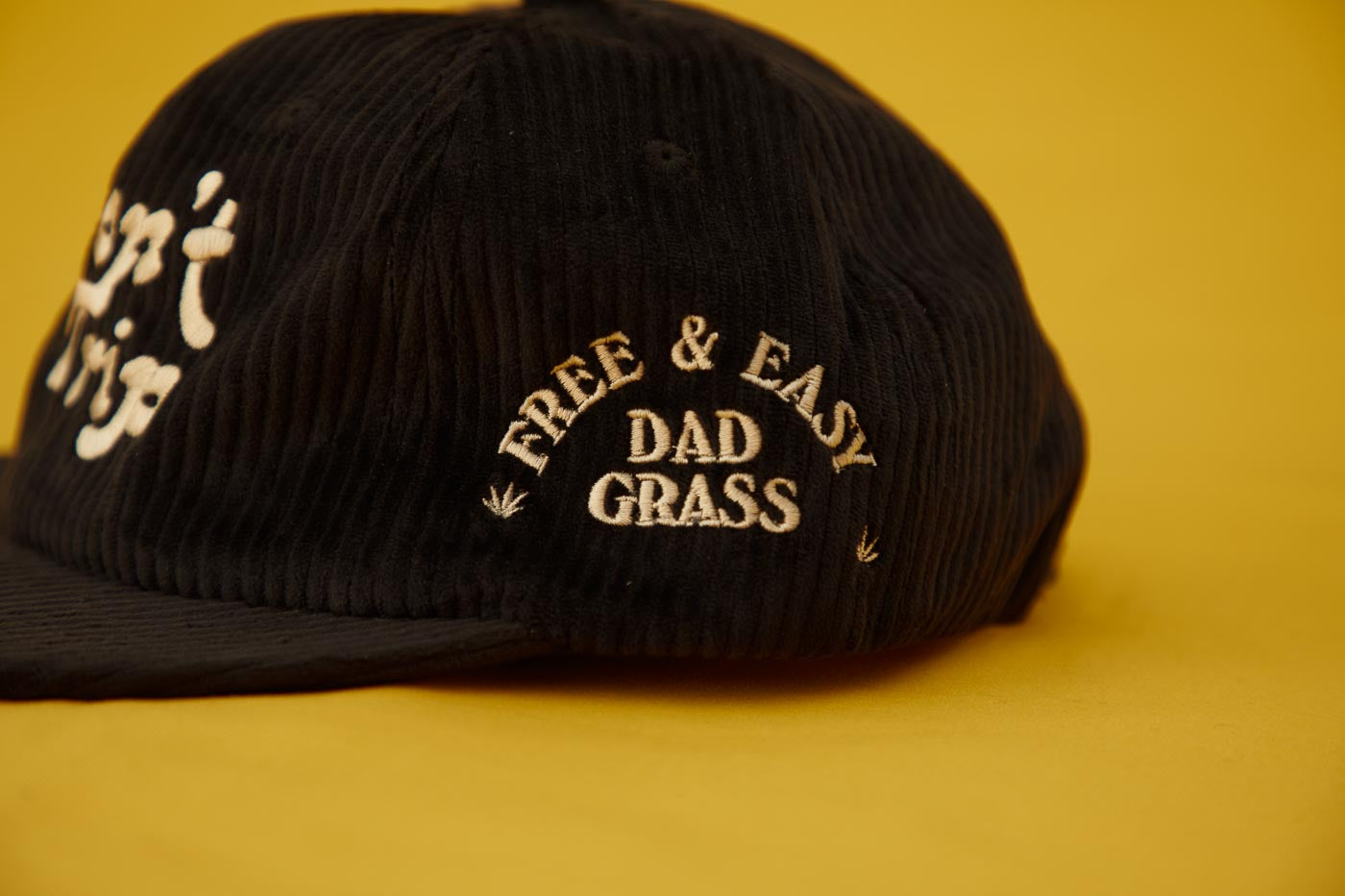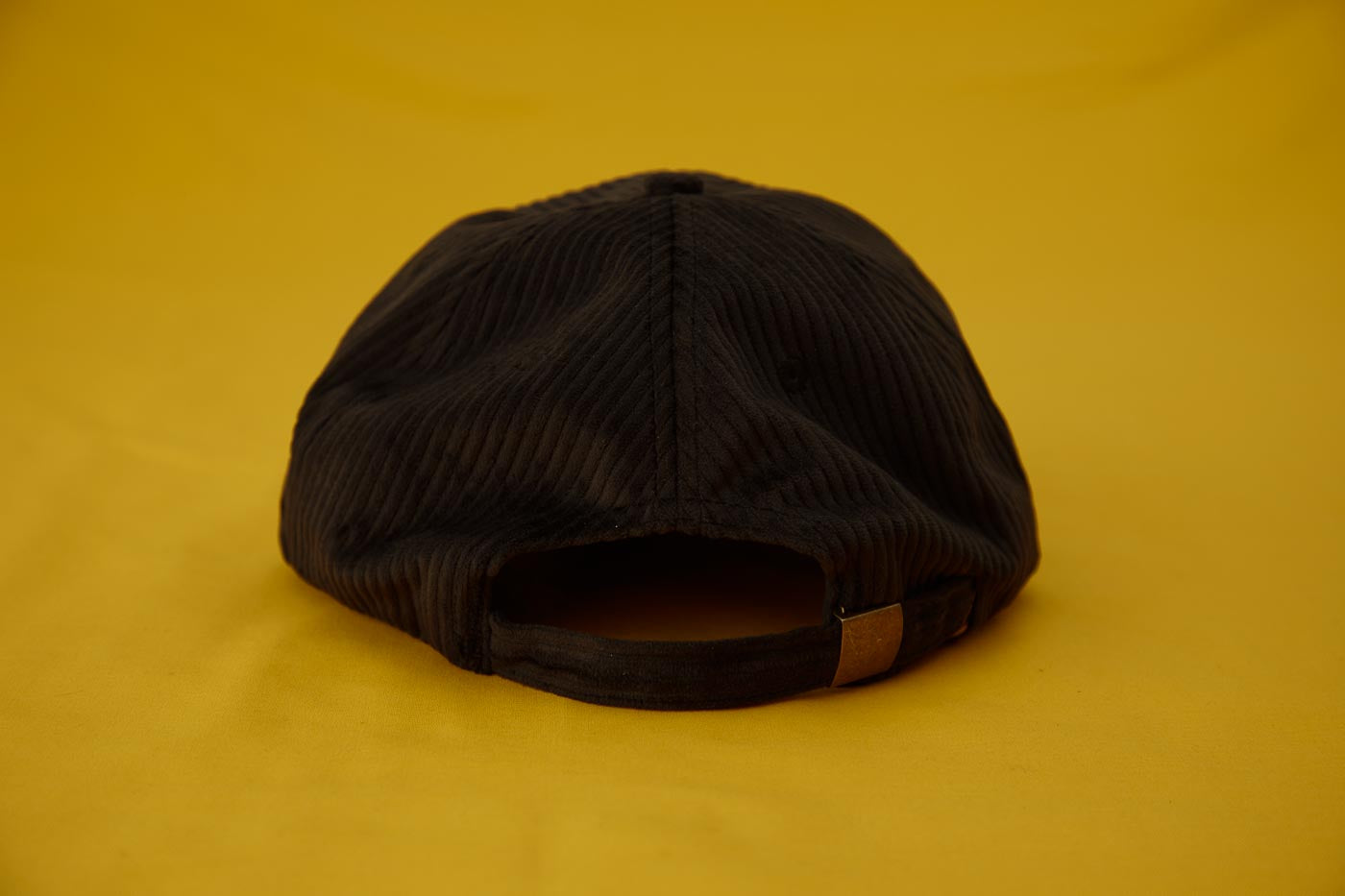 Dad Grass x Free & Easy Corduroy Don't Trip Hat
Description
Batch #002. New for Spring 2021! Limited edition corduroy version of Free & Easy's iconic 'Don't Trip' hat with a Dad Grass embroidery on the side. Unstructured flat brim with an adjustable strapback and brass closure, just like those easy fitting hats from back in the day.
Free USPS first class shipping on all orders over $100!

Dad Grass x Free & Easy Batch #002

This limited edition hat is part of the second collaboration between two of the West Coast's most laid-back brands: Dad Grass and Free & Easy. 
This time around, we're mixing it up with our 'best buds' for a small batch of choice nugs to commemorate the release of our new Dad Grass Flower. 
Y'all seemed to dig the technicolor 80s SoCal trip we took on our first collaboration so we decided to keep it going with a blacked-out take on everyone's favorite long sleeve along with this corduroy version of Free & Easy's classic "Don't Trip" Hat. 

Famous for their Don't Trip hat (donned by LeBron and Mac Miller) and their perfectly washed-down tees, Free & Easy is a nod to their parents' generation of surfers who rode the waves of California's golden era.  
We at Dad Grass share this same fondness for decades past, before things got so fancy and complicated. Remember when grass was just grass and you could smoke a whole joint without freaking out? That's why we started rolling up our own hemp joints, to revive the mellow sensibility of the casual smoke.  And, from time to time, we make special collections of merch and apparel to pay tribute to the timeless staples of dad style. 
Dad Grass x Free & Easy Corduroy Don't Trip Hat