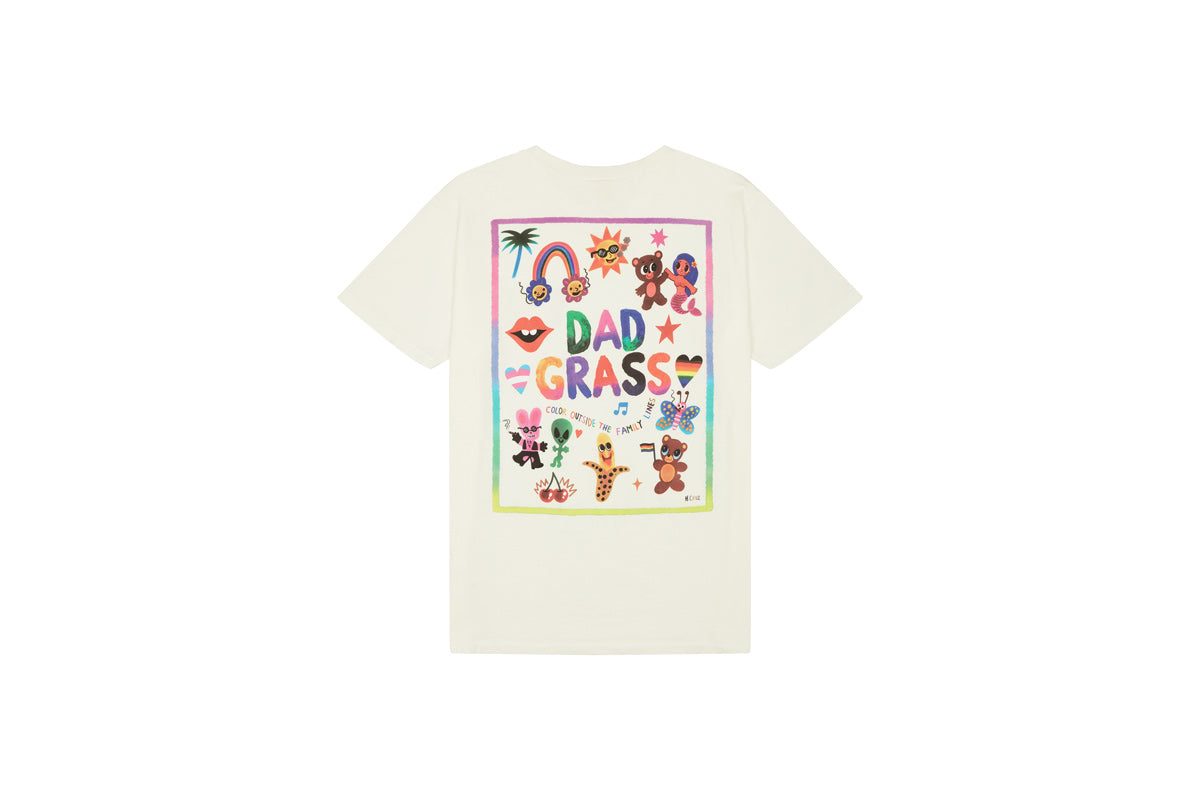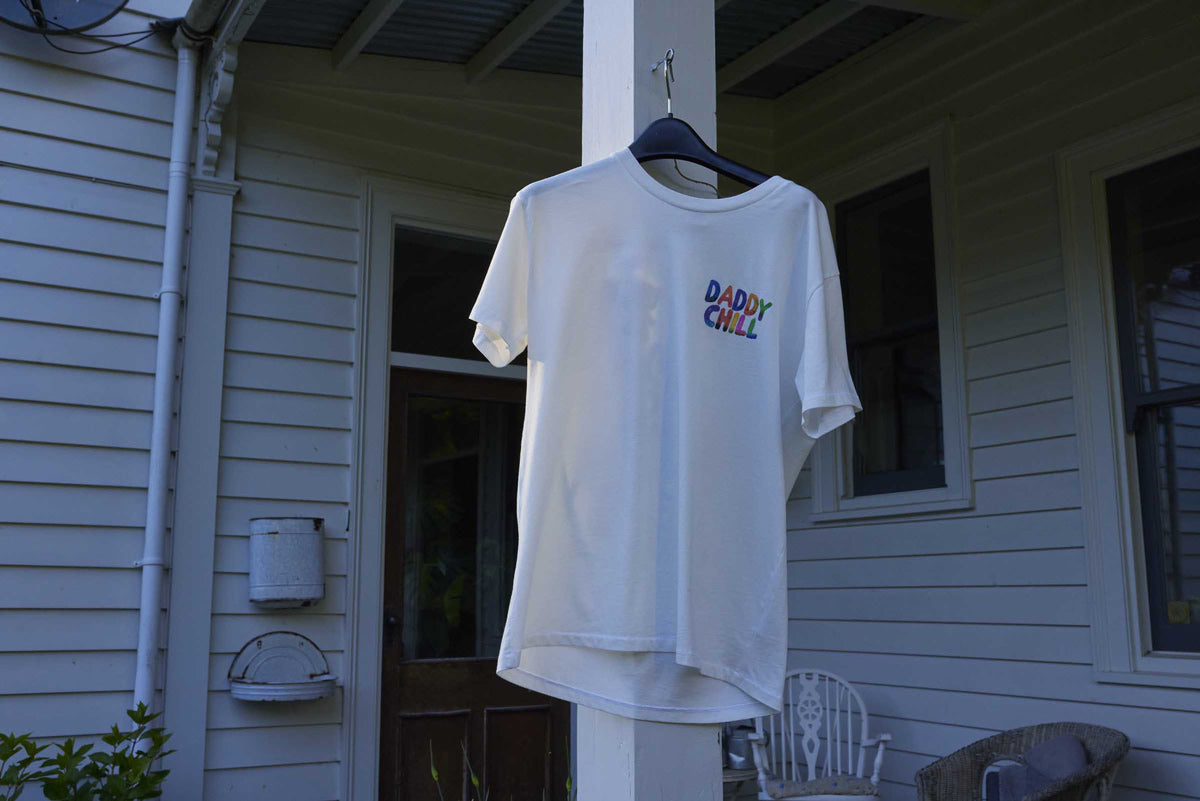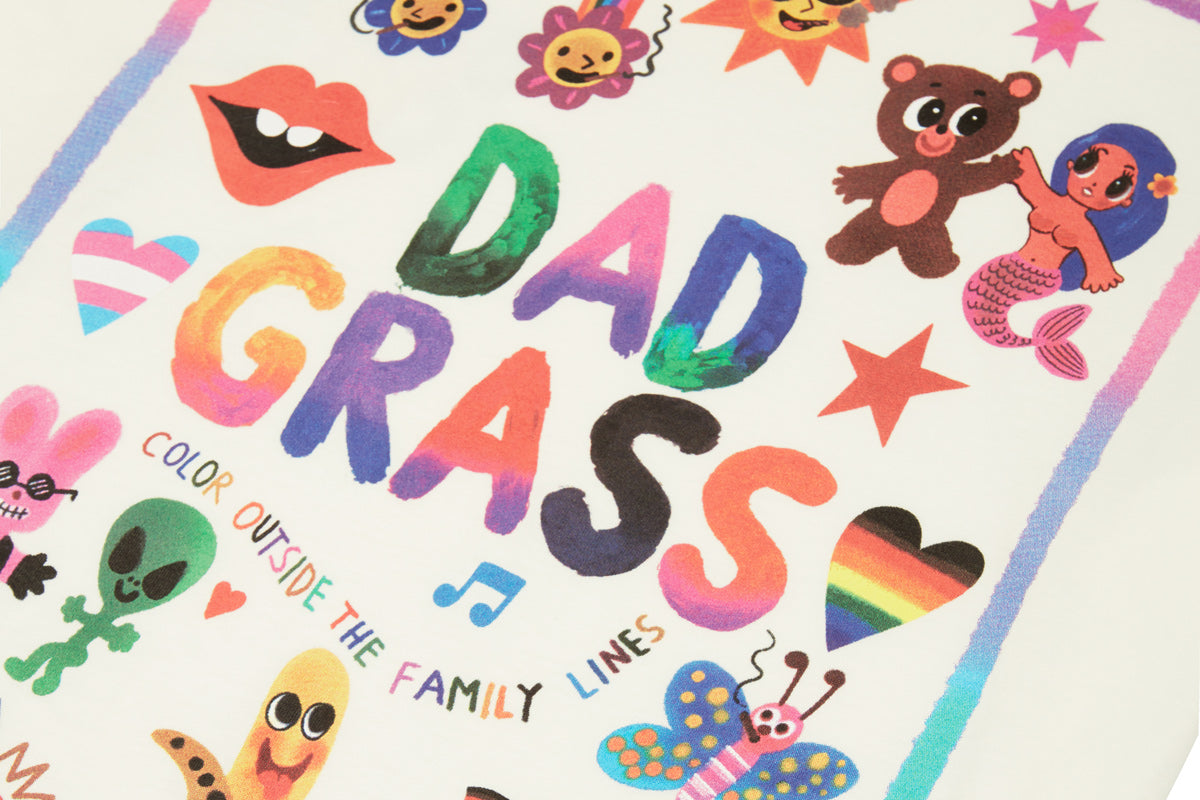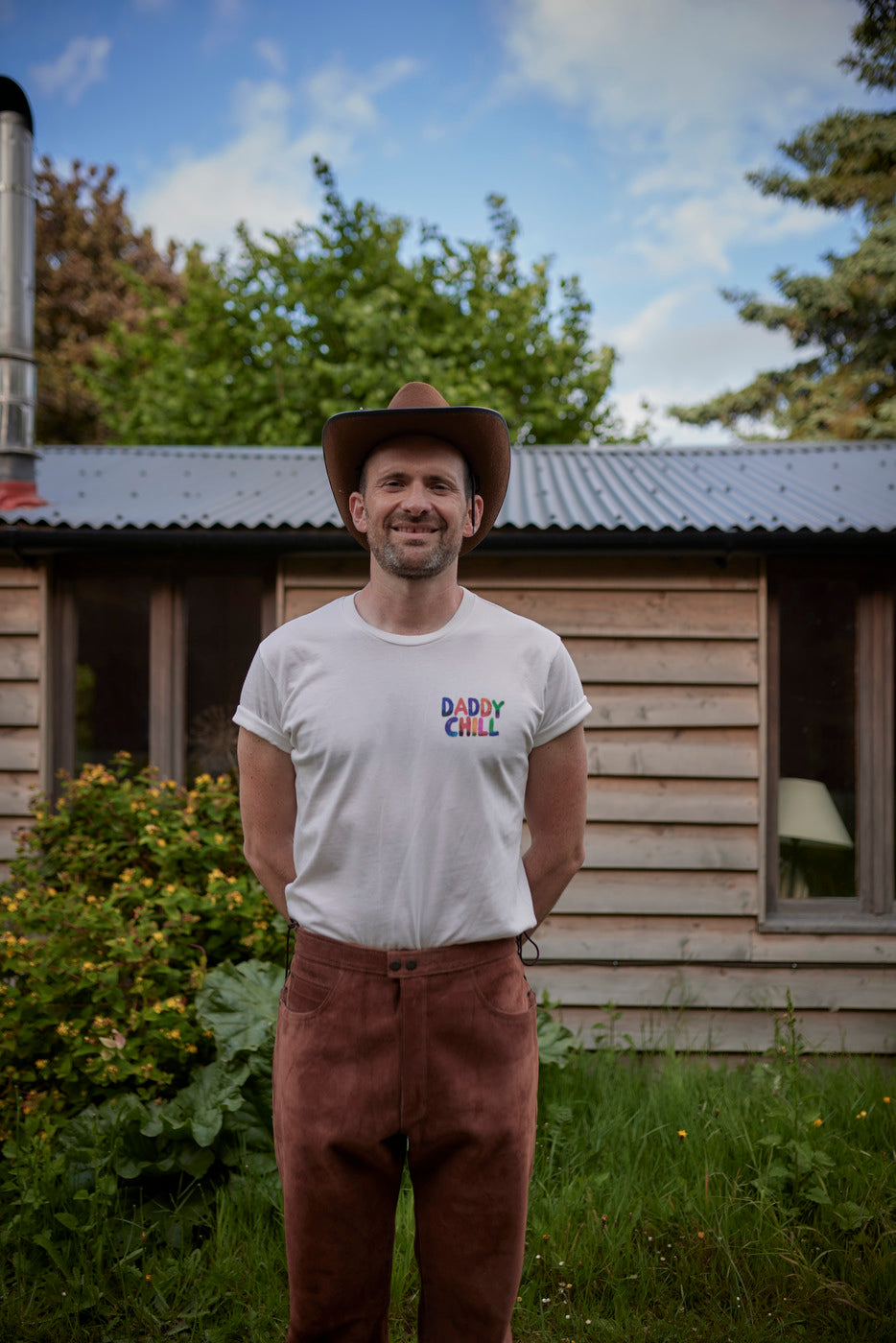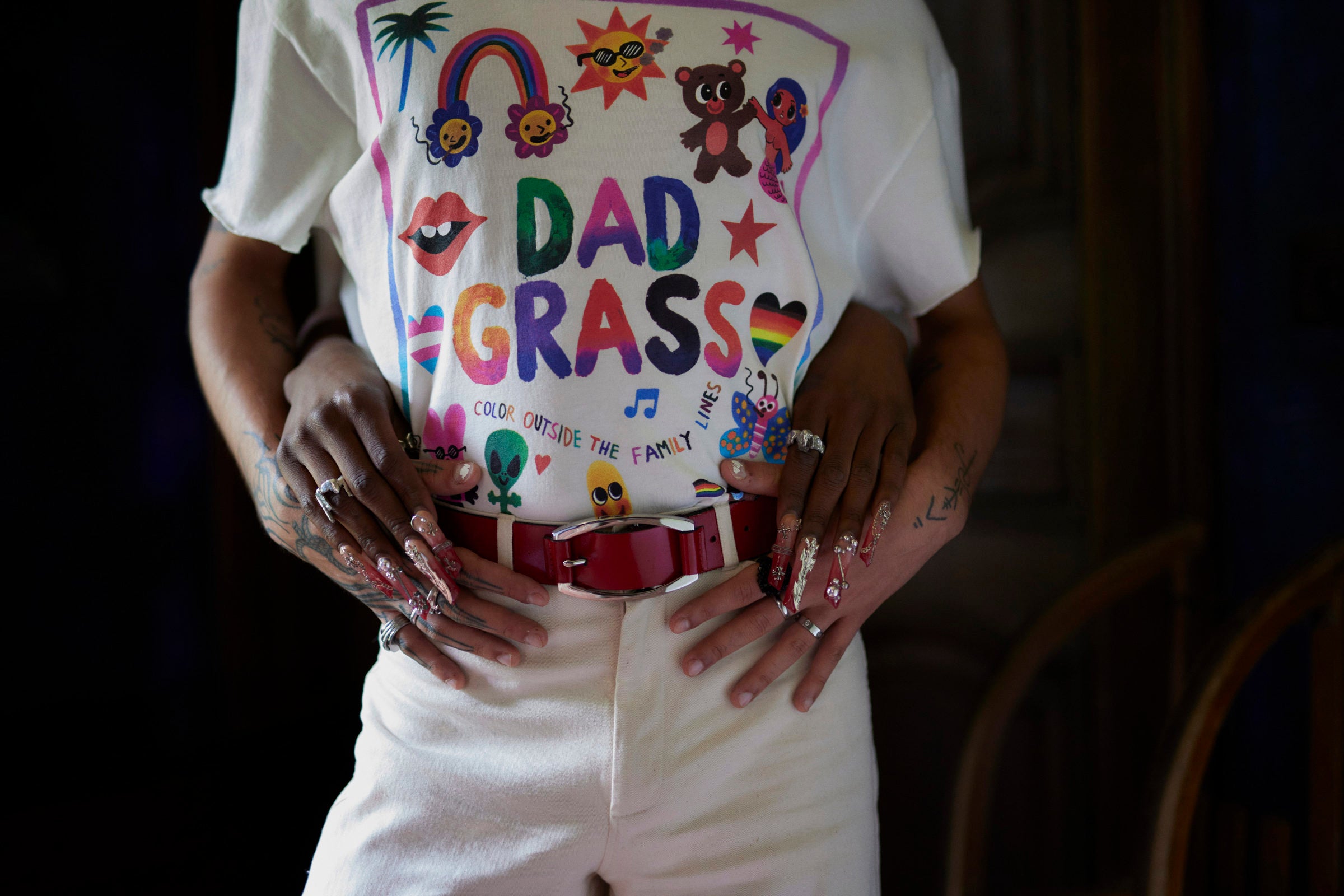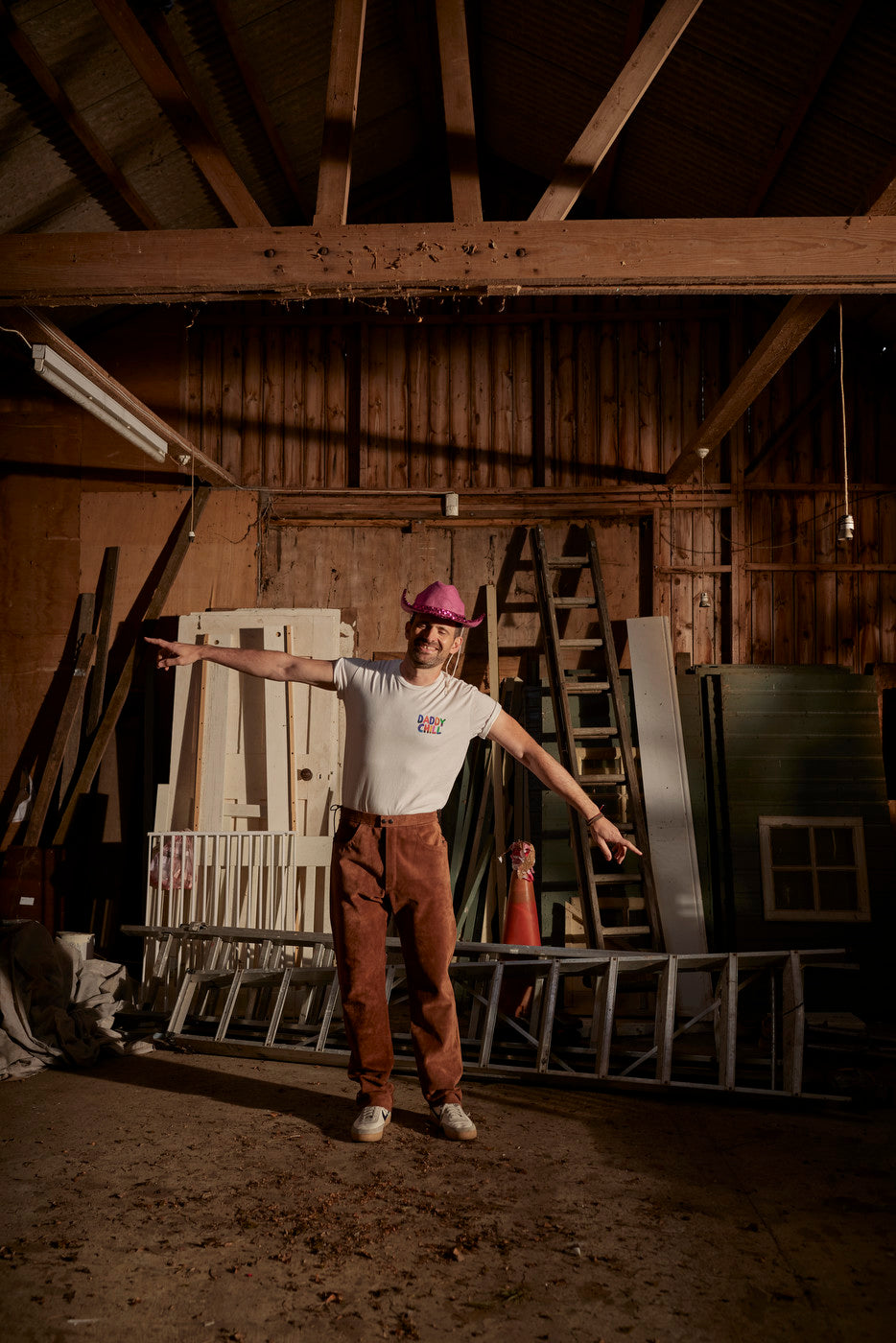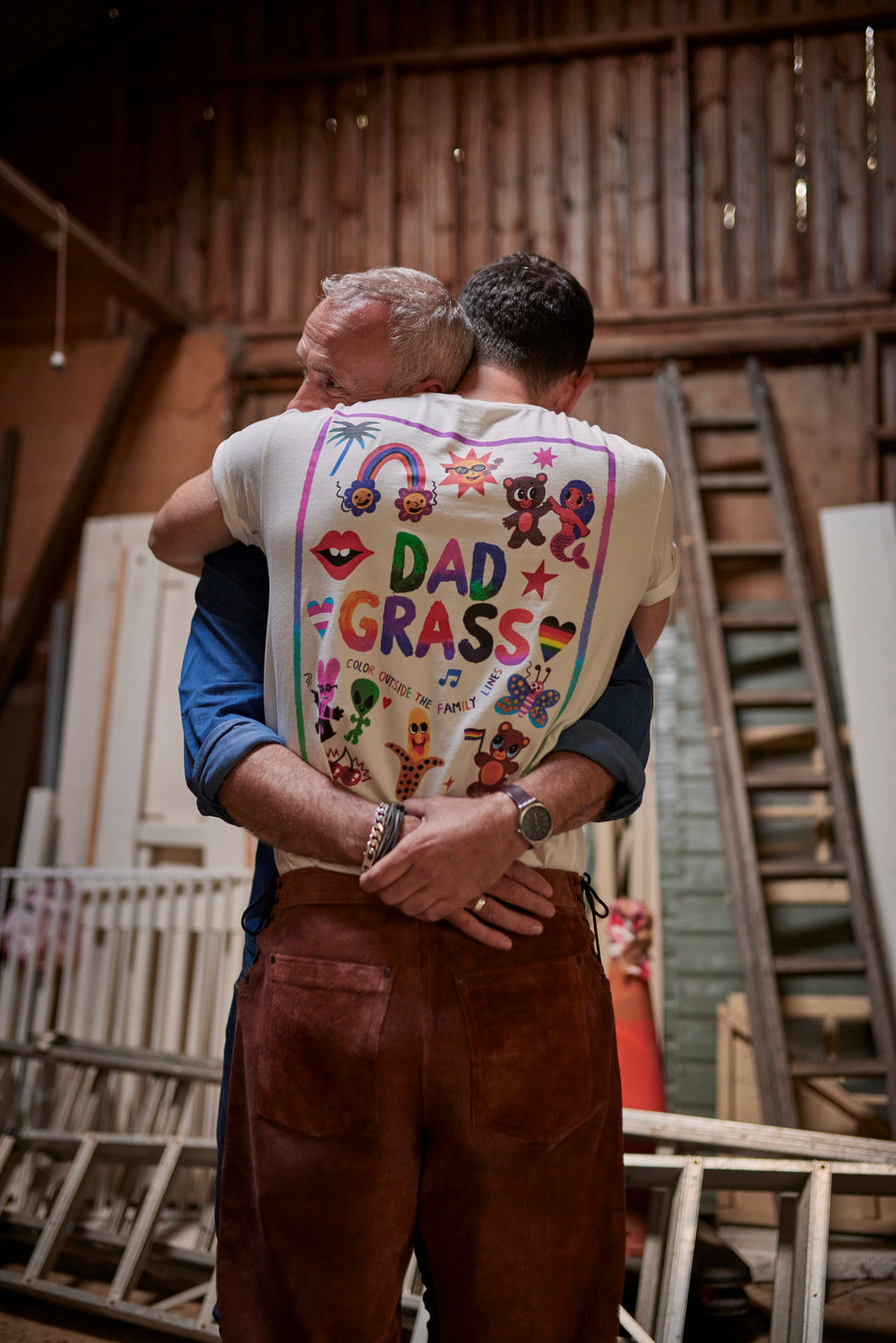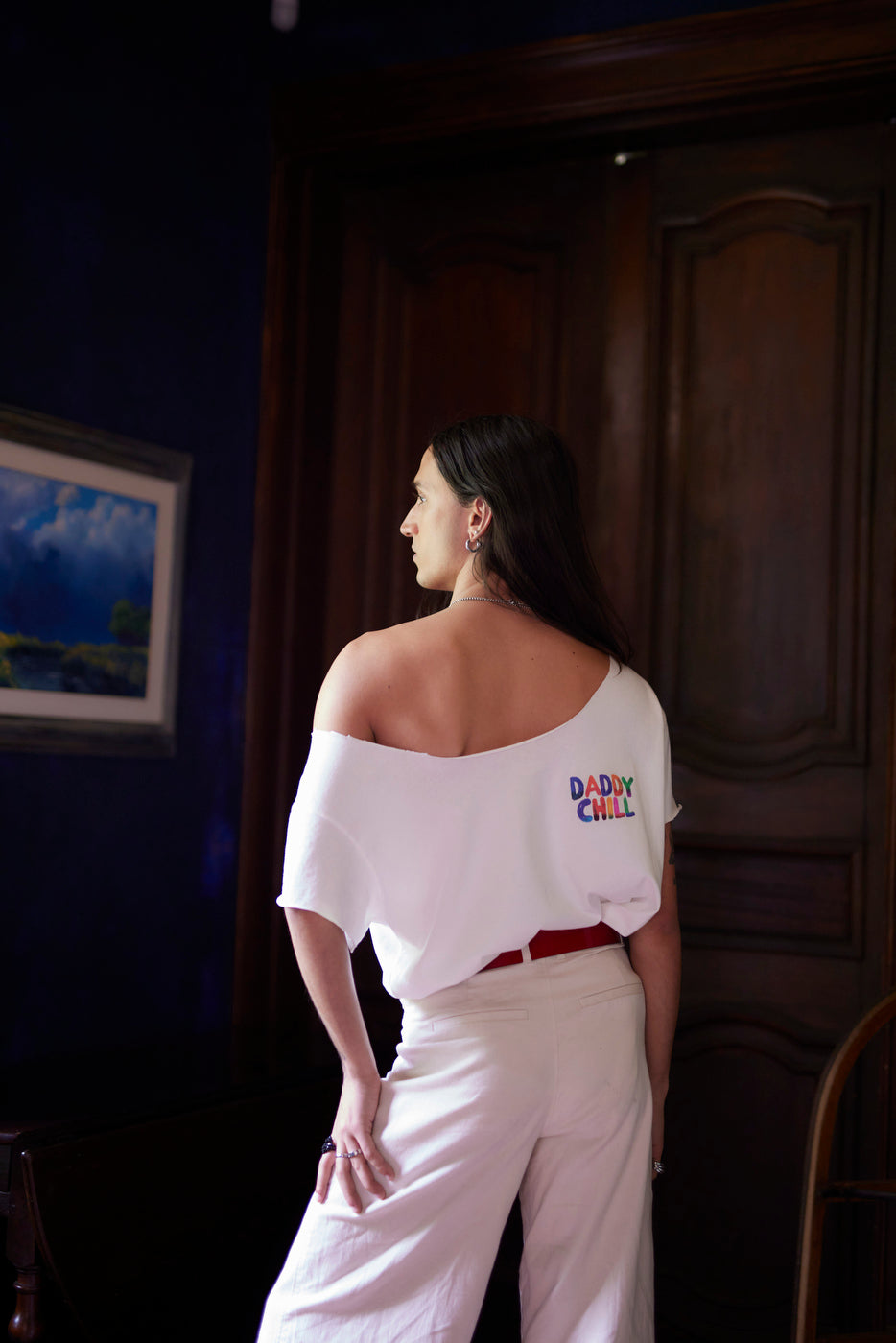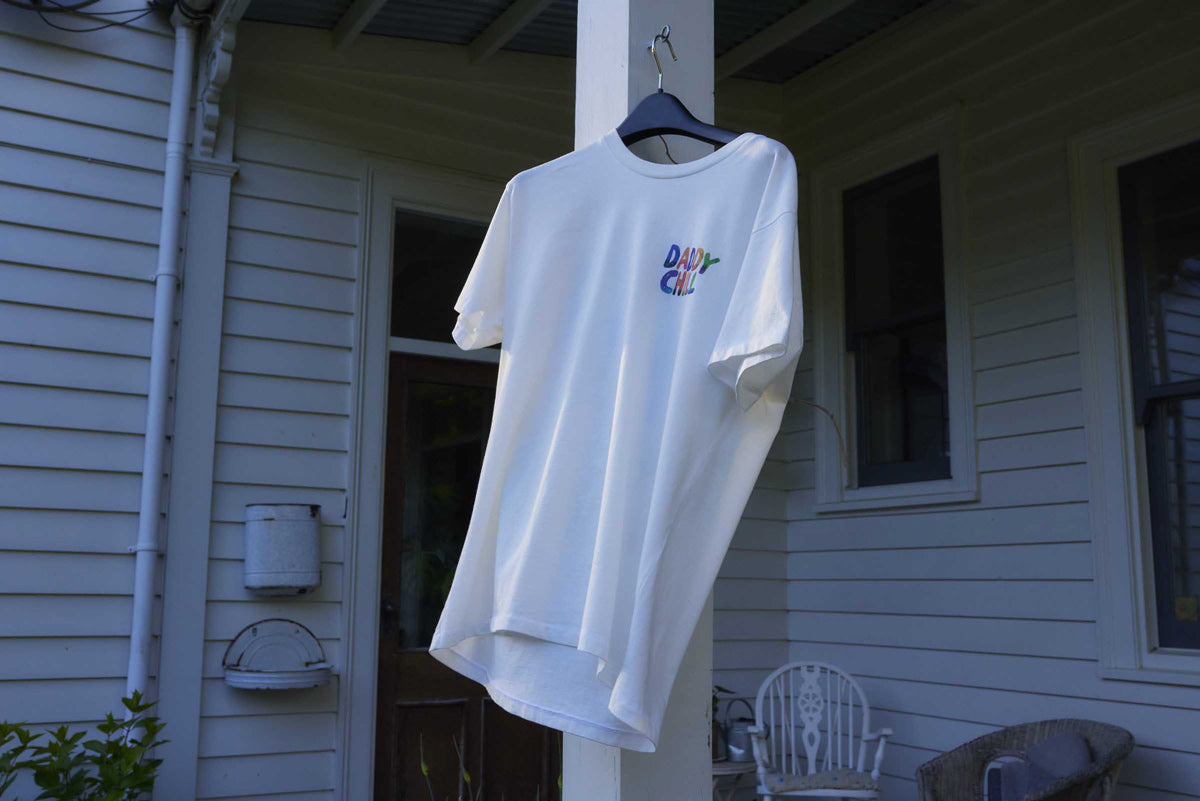 Pride 2022 'Daddy Chill' Tee
$24.50
Regular price
$49.00
Subscription • Save
Description
Our completely custom-to-us Dad Grass unisex fit tee with "Daddy Chill" screen printed on the front and, on the back, an unconventional family photo illustrated by Humberto Cruz featuring loud and proud creatures in every size, shape and hue.
Each one of these super-soft 100% cotton classics are cut, sewn, dyed, finished and printed in Downtown LA, down the street from where we roll all our joints.

100% of proceeds from the sale of this hat will be donated to Equality California. Free USPS first class shipping on all orders over $100!
Pride 2022 Collection

We're proud of our families. The ones we were born with and the ones we've chosen. So to celebrate our "family pride" this year, we collaborated with California-based artist Humberto Cruz (AKA I Scream Colour) on a Pride 2022 Collection that colors outside the family lines. This year's Pride Pack, along with the limited edition Pride T-Shirt and duo of Daddy Chill hats, illustrate an unconventional family photo. A glorious snapshot of loud and proud creatures in every size, shape and hue. There's leather bunnies, teddy bears, aliens, mermaids, smokin' suns, groovy 'nanners and even some technicolor flora and psychedelic fauna. 
Equality California

We know that the sun doesn't shine this bright for everyone. That's why we're donating 100% of the sales proceeds from this collection to Equality California. They bring voices of LGBTQ+ people and allies to institutions of power in California and across the United States. Striving to create a world that is healthy, just and fully equal for all LGBTQ+ people. Because that's what families do.
(If you're faced with the choice between buying Dad Grass or donating directly, please donate. But if you can do both, know that we'll be giving back on your behalf.)
Humberto Cruz AKA @iscreamcolour

Humberto Cruz is an illustrator and graphic designer based in San Diego, CA. Influenced by pop culture, fashion and color, he describes his work as spontaneous, quirky, fun and enthusiastic. He primarily works with pastels, markers and spray paint and focuses on digital media from initial concept development, to art creation. Under the name I Scream Colour, Humberto Cruz incorporates his love for 80s culture and 90s cartoons into his work. Despite his colorful doodles depicting a dream-like state, the illustrator is still very down to earth. When he's not making art or enjoying a gorgeous sunset, his focus shifts to issues surrounding the environment and mental health.
Sizing
The sizing is pretty standard, with a nice boxy fit so it drapes just right on any body. It's a unisex fit for dads, moms, and children of all ages! Refer to the size chart to figure out which will work best for you.
About Dad Grass Merch
Our special collections of apparel, accessories and smoking paraphernalia pay tribute to the timeless staples of dad style. Past, present and future. Like our hemp joints, flower and tinctures, Dad Grass merch is always simple, classic and of the highest quality.
Pride 2022 'Daddy Chill' Tee

$24.50

Regular price

$49.00
Limited Edition Pride Tee
Artwork by Humberto Cruz (AKA I Scream Colour)