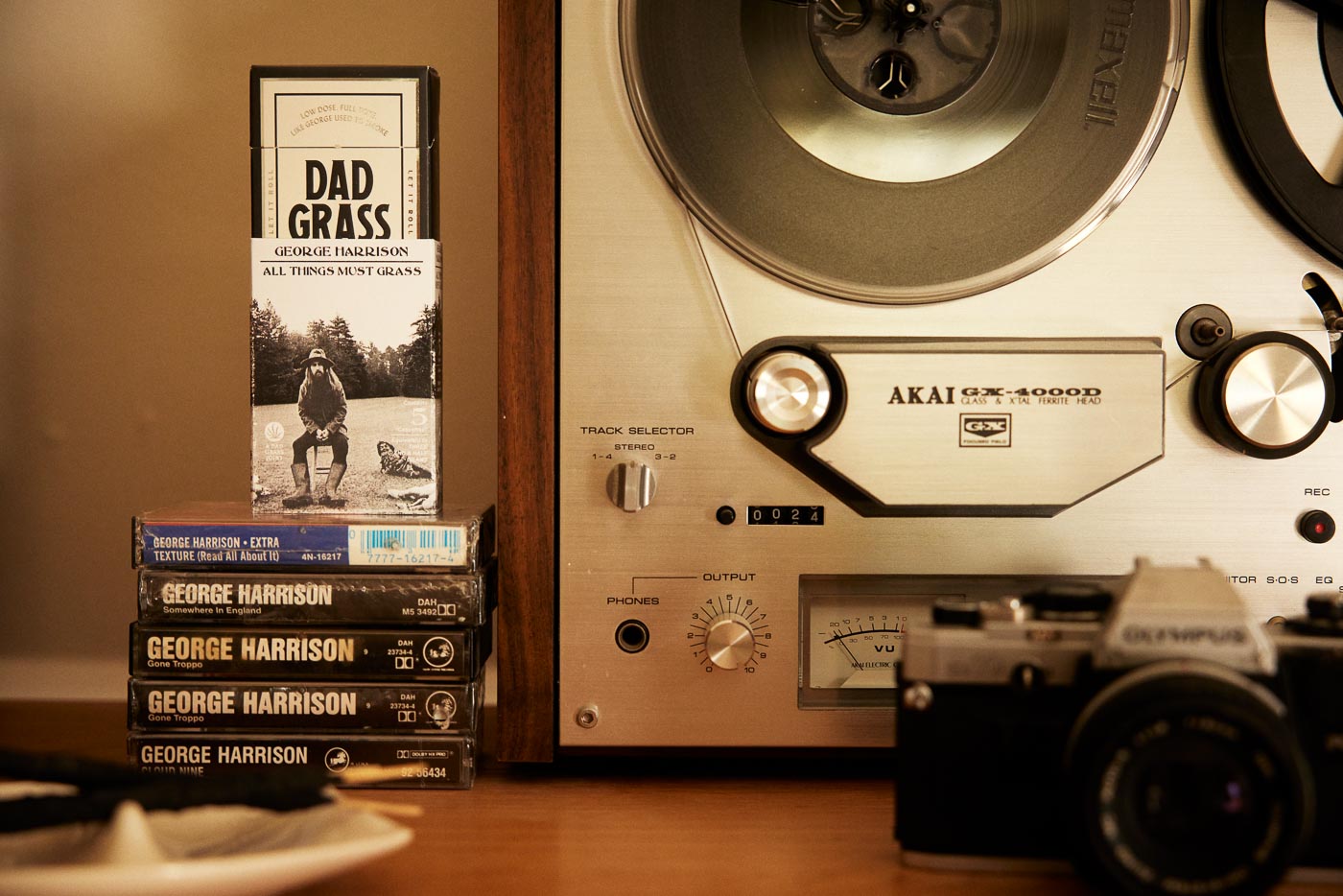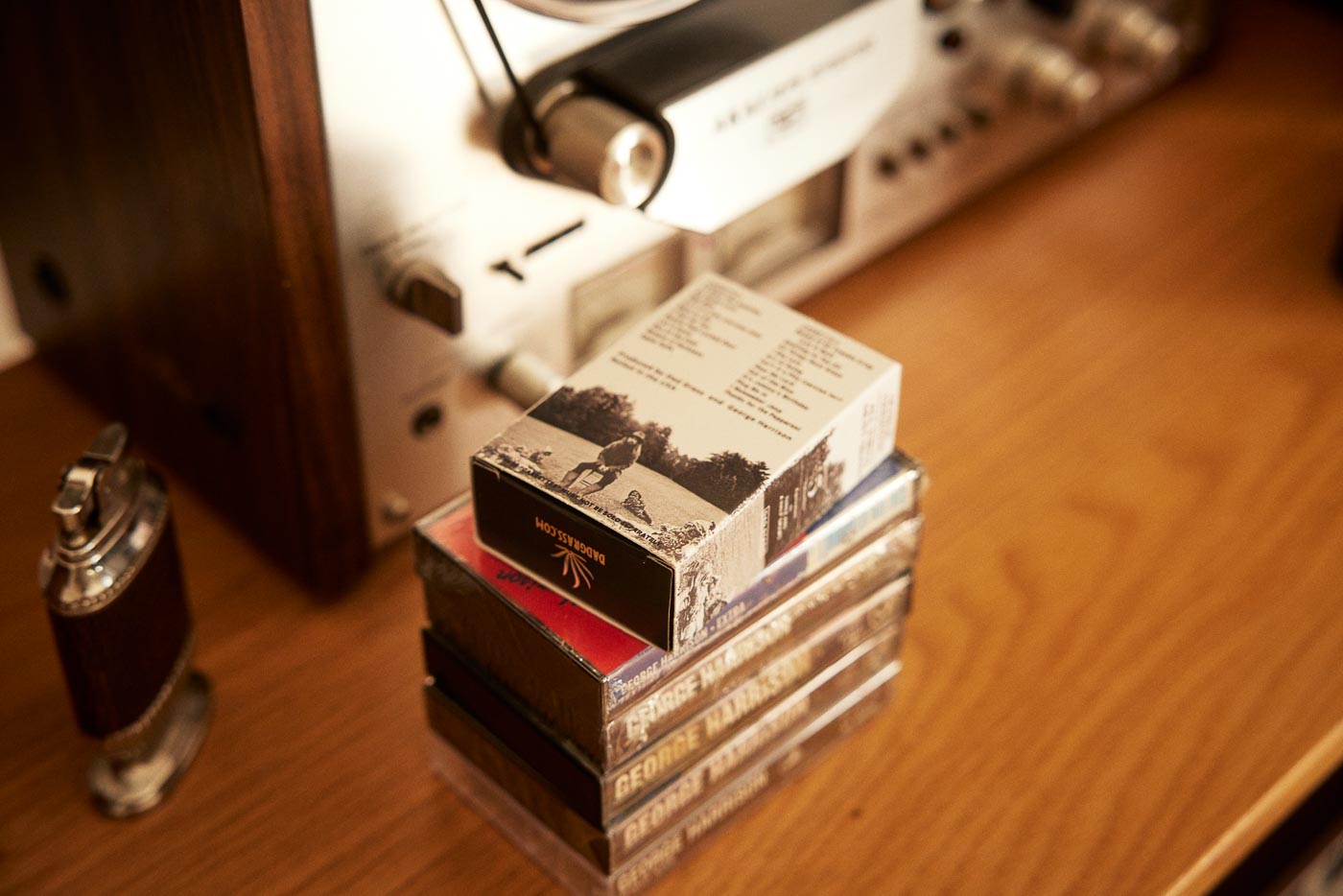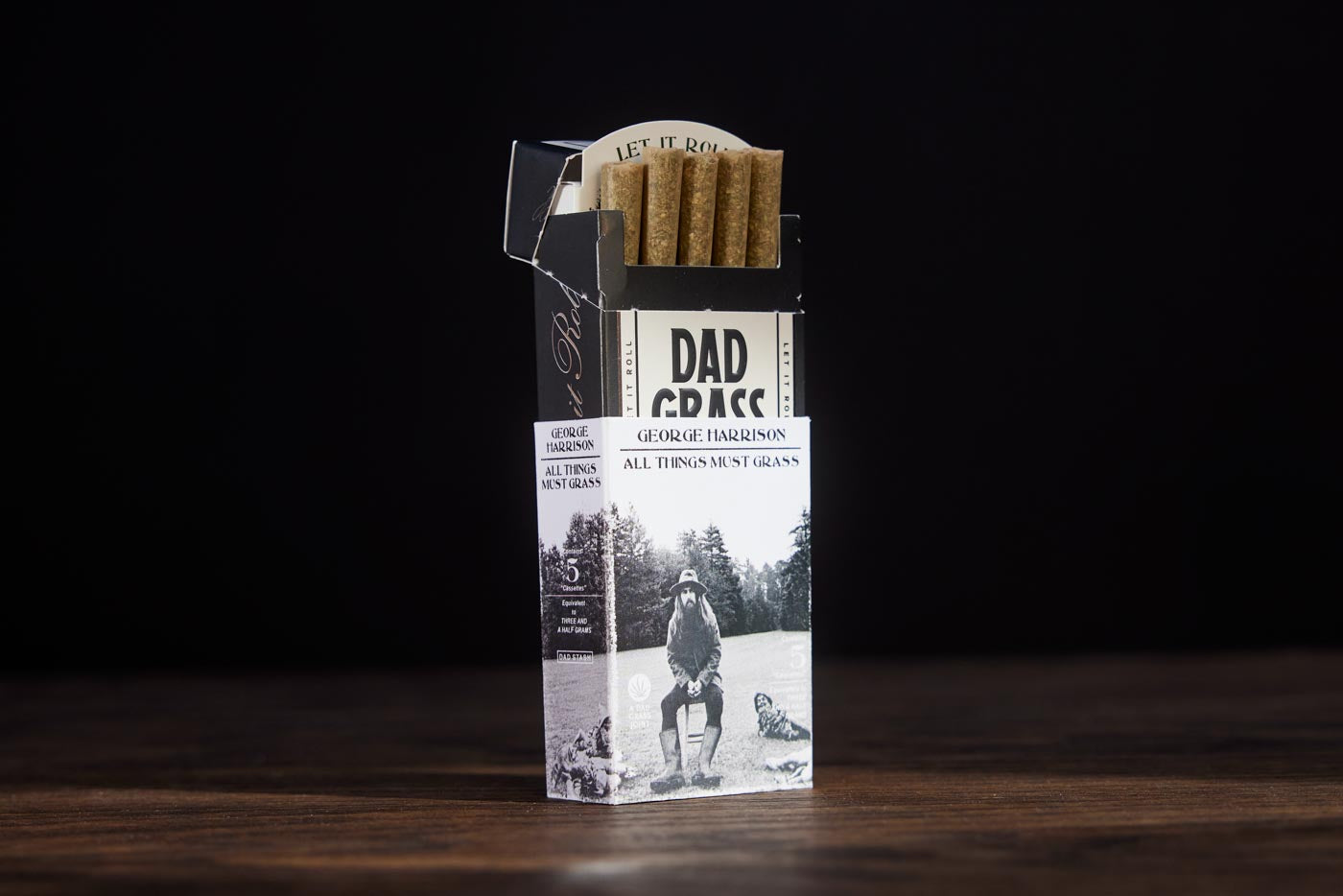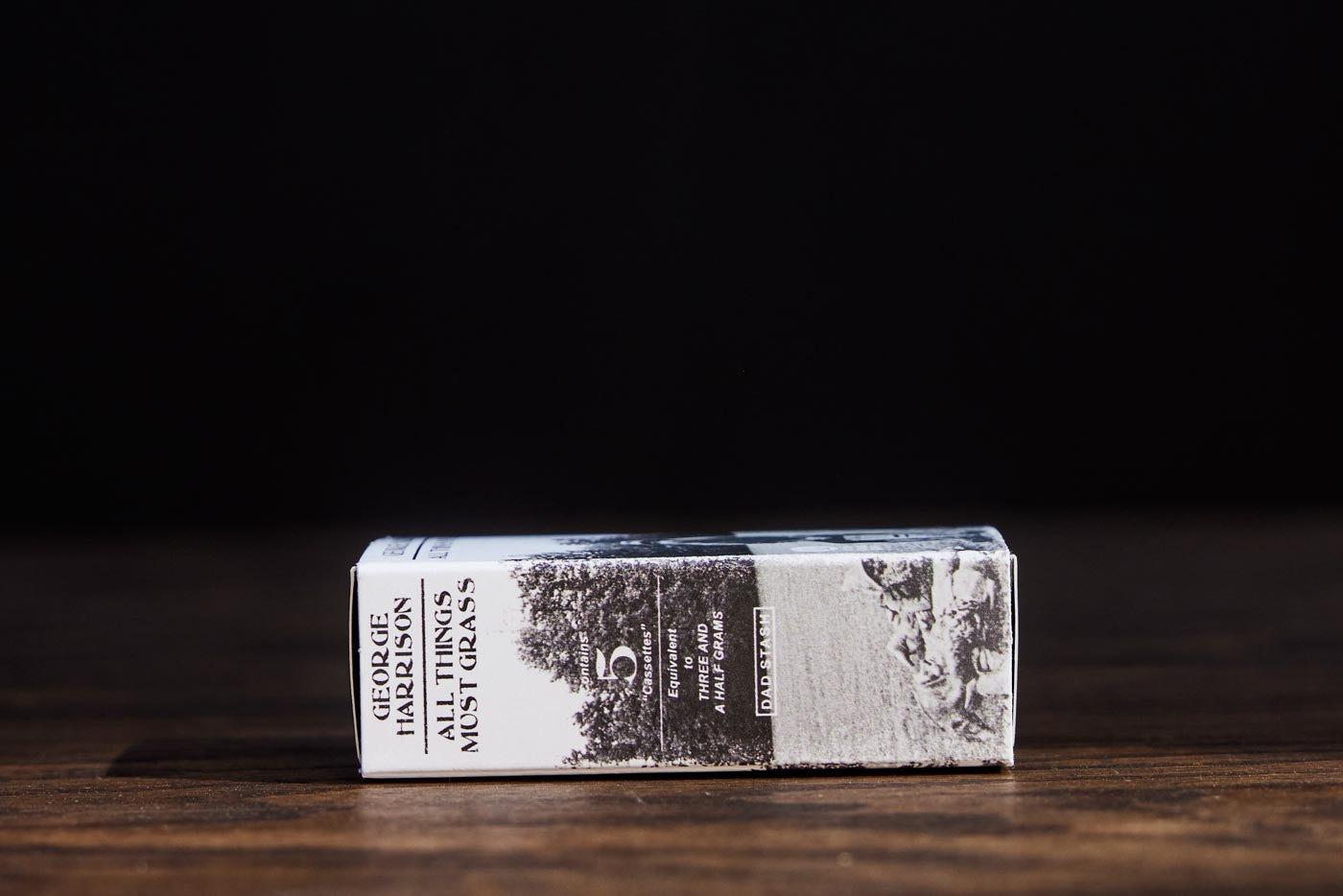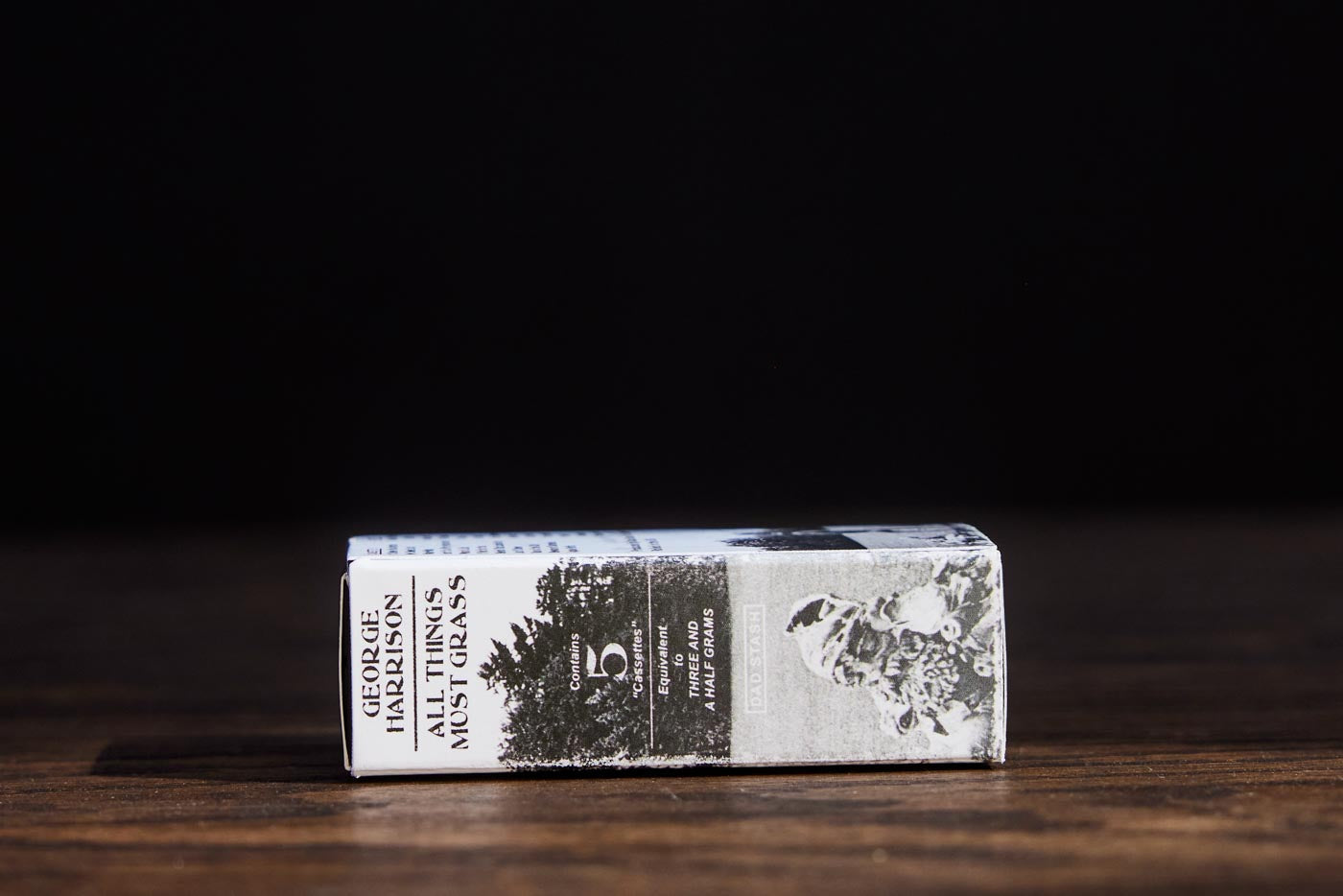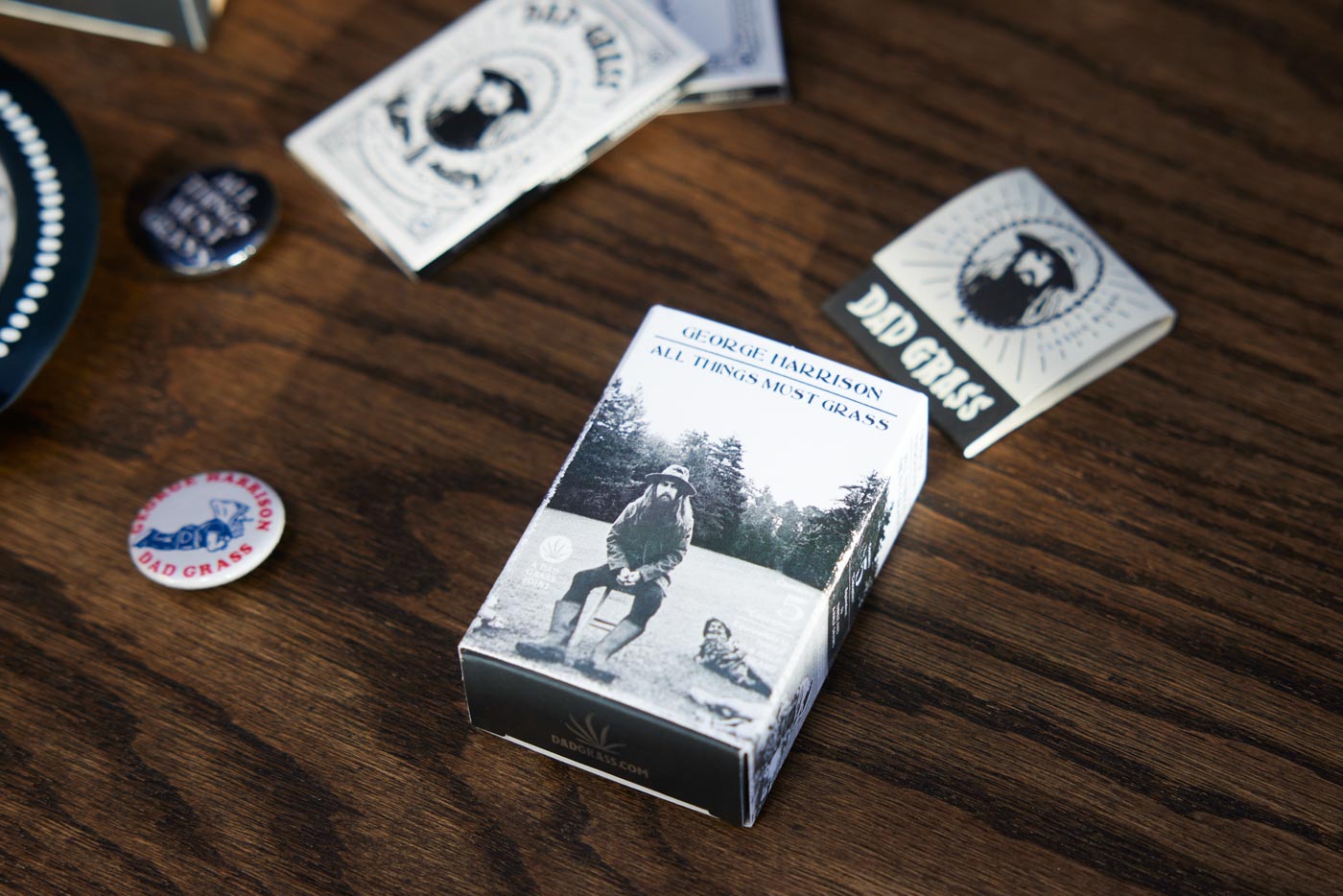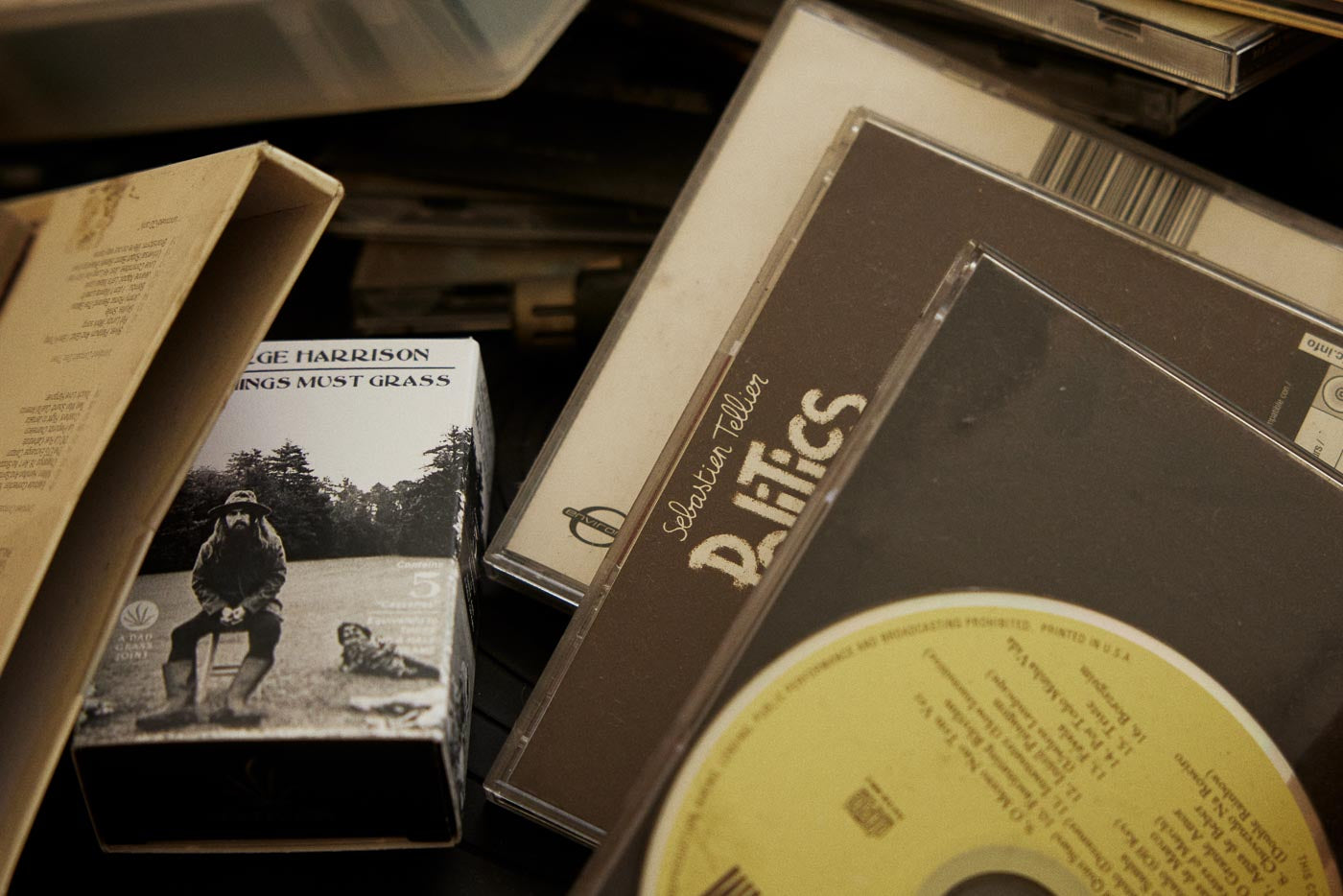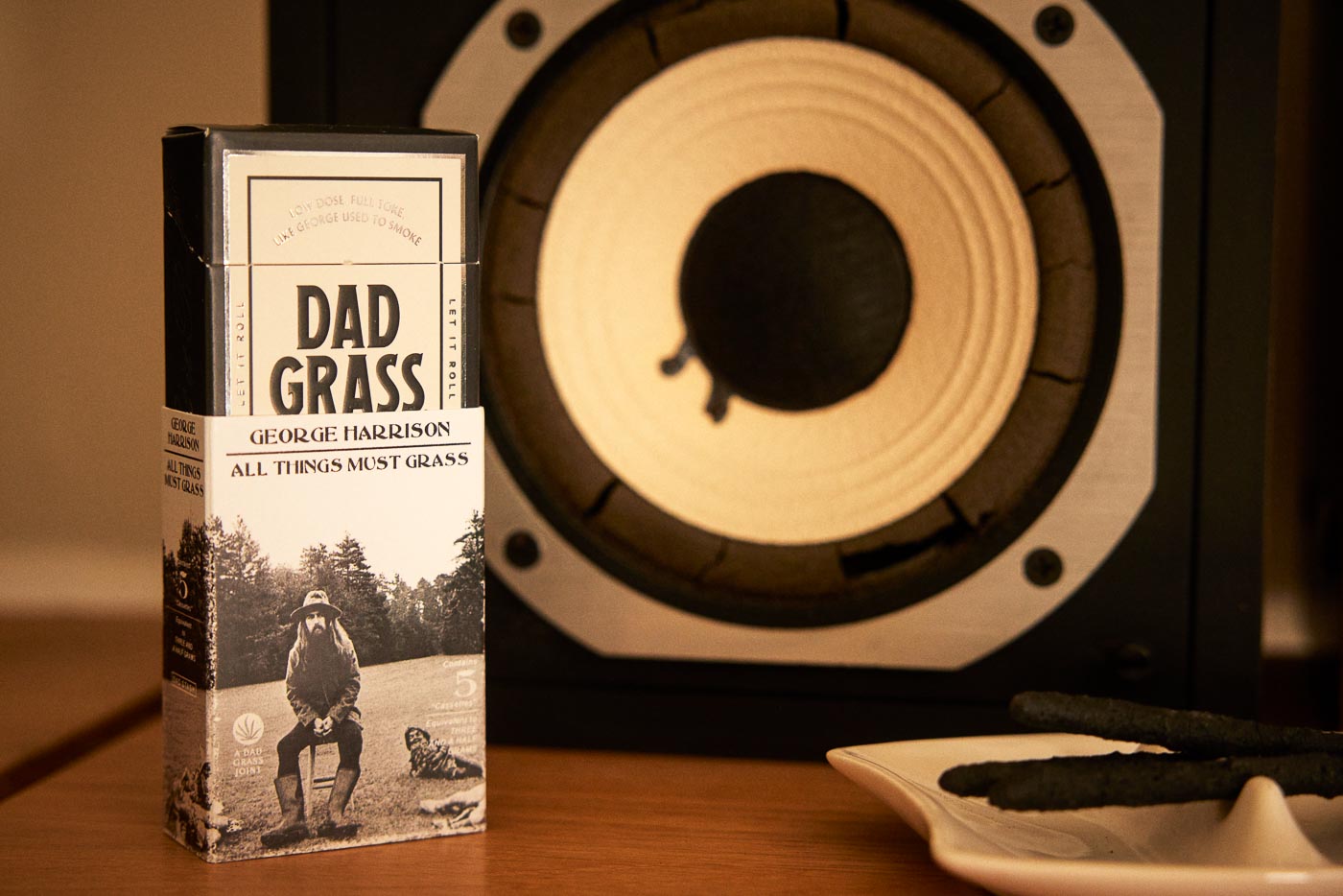 Dad Grass x George Harrison All Things Must Grass Dad Stash
Description
The Dad Stash is our revolutionary stashing system that lets you hide your g.ra.ss in plain sight. To celebrate the 50th anniversary of George's seminal recording, we've created an "All Things Must Grass" 5 P.ac.k Dad S.ta.sh that makes your Special Blend George Harrison Dad G.ras.s Five Pack pack of j.oin.ts look like the double cassette boxes released back in the day.
If you've still got a dusty shelf of outdated media, slide this Dad Stash between the Boz Scaggs albums and disco compilations your mom bought you in grade school. Nobody's touched those things for years. Your kids don't even know what they are. You'll be safe until you finally get around to the remodel.

Special Blend 5 Pack
A c.las.si.c toke meets a c.las.sic bloke with these signature George Harrison Dad G.ra.ss s.mo.kes. Crafted from a special blend of Organic C.B.D and C.B.G h.em.p f.lo.we.r. A perfect harmony for your smile and your heart. Nothing run of the mill. No cockamamie business. No extra texture. And absolutely no wah-wahs. Just 100% hallelujah to plug you in and turn you on. Om.
Like our Dad G.ras.s and Mom G.ra.ss 5 Packs, the Special Blend George Harrison Dad G.ras.s Five Pack comes with five .7G j.oi.nts. Each one is handcrafted using only the finest 100% Organic h.em.p f.lo.we.r, responsibly grown right here in the USA. No additives or pesticides. No nicotine or tobacco. No sticks, stems or seeds. No trim or shake. A simple paper filter. All wrapped up in 100% natural papers and folded at the end to keep the good stuff in.
We gave the design of the Special Blend pack a little "extra texture". How could we resist? We're mixing it up with George Harrison after all! It's still the same familiar flip-top hard pack with our E-Z slide insert. But if you look closely you'll see some tasteful nods to the man and his music. On the front, just below George's signature, we snuck in one of the gnomes from the cover of All Things Must Pass. On the sides, we proclaim the mantra of the collaboration, "Let It Roll" (an unintentionally apt joint-themed lyric borrowed from George's Ballad of Sir Frankie Crisp). The batch label, which contains information about the C.B.D and C.B.G concentrations and a QR code for the full testing results, is designed as an ode to George's time spent in the East. And when you reach for one of your j.oi.nt.s inside, you may just recognize the lush landscape of George's Friar Park estate, also featured on the cover of All Things Must Pass.
George's Stash

"I'm a tidy bloke. I keep records in the record rack, tea in the tea caddy, pot in the pot box," said George to the London Times, after being arrested for having of 570 grains (36.9g) of g.ra.ss laying about the house. Like most dads, George hid his stash. But way back in 1969, he oviously hadn't yet perfected the art of keeping his g.ras.s hidden in plain sight. Busted! We like to imagine that, if Dad G.ra.ss was around then, we would have had him covered
All Things Must Pass
In 1970, George Harrison released All Things Must Pass, his first solo album after the break-up of the Beatles. All Things Must Pass has only grown in influence and stature in the half-century since its initial release, including induction in the GRAMMY® Hall of Fame and inclusion on The Times of London's "The 100 Best Albums of All Time" and Rolling Stone's 2020 listing of "The Top 500 Albums of All Time." Pitchfork declared it to have "changed the terms of what an album could be." In 2021, the Harrison family released a suite of 50th anniversary editions which won the GRAMMY for 'Best Boxed Or Special Limited Edition Package' and pushed the album back into the Top 10s around the world upon its reissue.  
About The Dad Stash
Maybe it was in an old coffee can in the garage. Maybe it was wrapped in an old faded bandana, wedged between his favorite records. Either way, you probably knew, or at least suspected, that your dad liked to get high once in a while. And like any good Dad, he was always prepared. Along with the original vinyls, favorite drink and out-of-reach memorabilia, your dad's stash of grass was there to keep his soul light and his head right.
You're all grown up now and you probably have a stash of your own. If you're lucky, you might even have a few perfectly rolled J's from your friends at Dad Grass in there.  It's reserved for slow-dances after date nights, long summer evenings with the neighbors or those rare moments of solitude and self reflection. It's not for the kids. And certainly not for their friends.  You've got to keep some things sacred, so you try to keep your stash hidden away just like your Dad did. 
As students of the ancient art of stashing grass, a tradition that dates all the way back to 8000BC, we've seen and tried it all. So believe us when we tell you that your secret spot probably isn't a secret.  It may even be the first place they look! But there's no need to stress.  We've got you covered with our new series of Dad Stashes, a revolutionary stashing system that lets you hide your g.ra.ss in plain sight. Each Dad Stash decoy sleeve makes your pack of Dad G.ra.ss j.oi.nt.s look like a different unassuming household item. 

If you really want to keep your Dad G.ra.ss (or anything, for that matter) away from your kids, parents or other sets of sticky fingers, try the classic 'lock and key' approach. Dad Stashes are not child-proof nor are they guaranteed to dupe everytime. 

Legal Disclaimers

THC Content is at or below the legal limit of 0.3%.
You must be 21 or older to purchase or consume these products.

The statements made regarding these products have not been evaluated by the Food and Drug Administration. The efficacy of these products has not been confirmed by FDA-approved research. These products are not intended to diagnose, treat, cure or prevent any disease. All information presented here is not meant as a substitute for or alternative to information from health care practitioners. Please consult your health care professional about potential interactions or other possible complications before using any product. The Federal Food, Drug, and Cosmetic Act require this notice.
Warning: Cancer and reproductive harm. www.p65warnings.ca.gov
Dad Grass x George Harrison All Things Must Grass Dad Stash
It focuses your attention better on the music so you can hear it clearer
What's In Our Special Blend?
CBD for physical harmony and CBG for mental clarity. A peaceful balance of our two favorite and most enlightening cannabinoids.
Learn More
Hide Your Special Blend Joints In Plain Sight!
Introducing the limited edition All Things Must Grass Dad Stash. A revolutionary way to stash your grass.