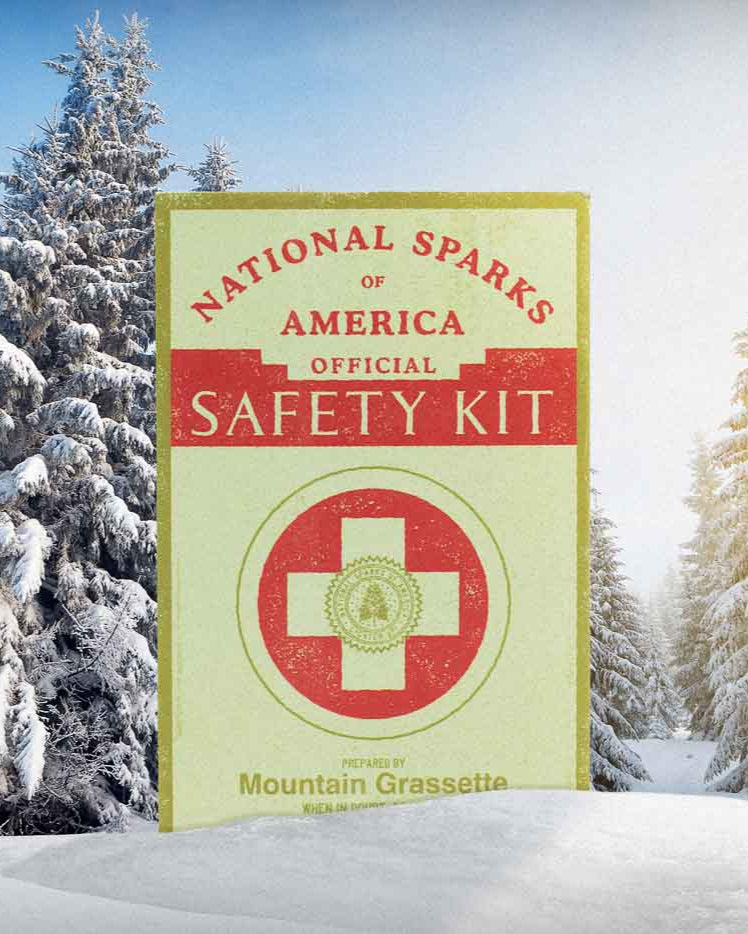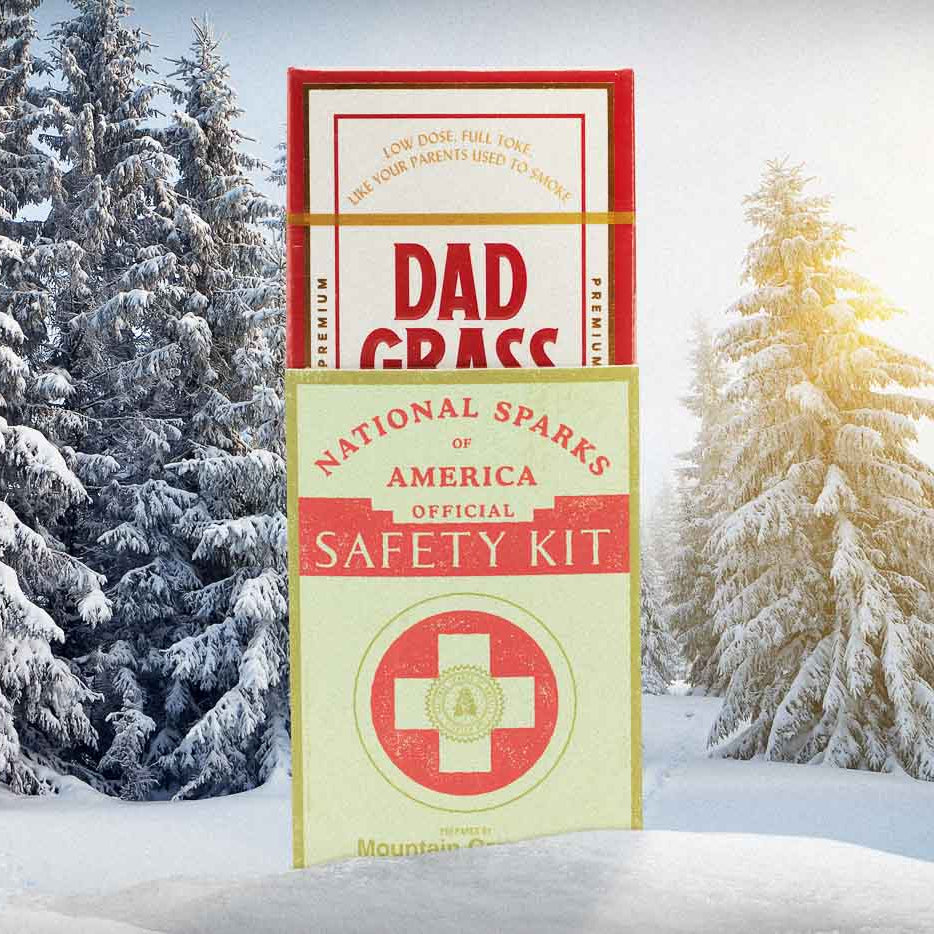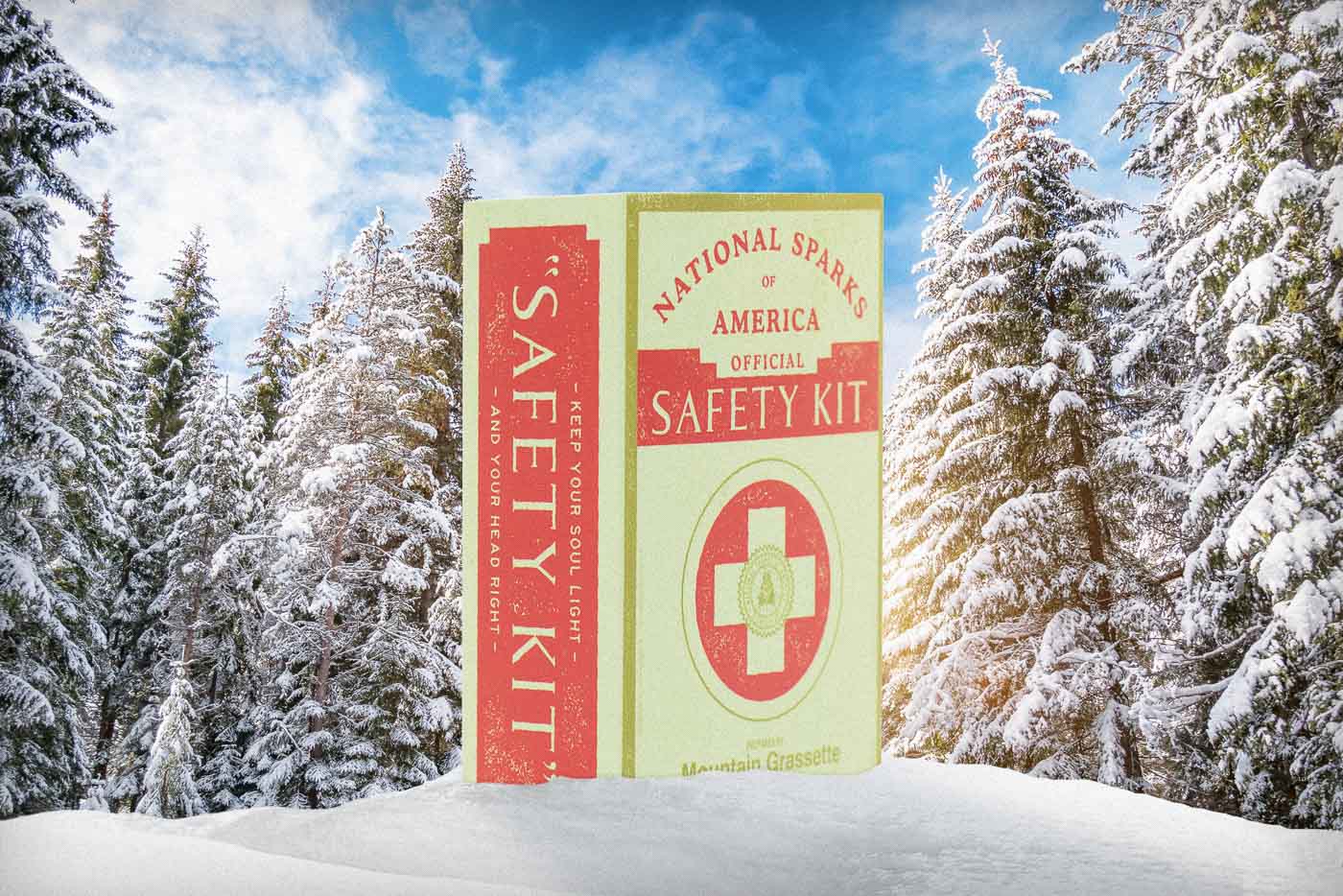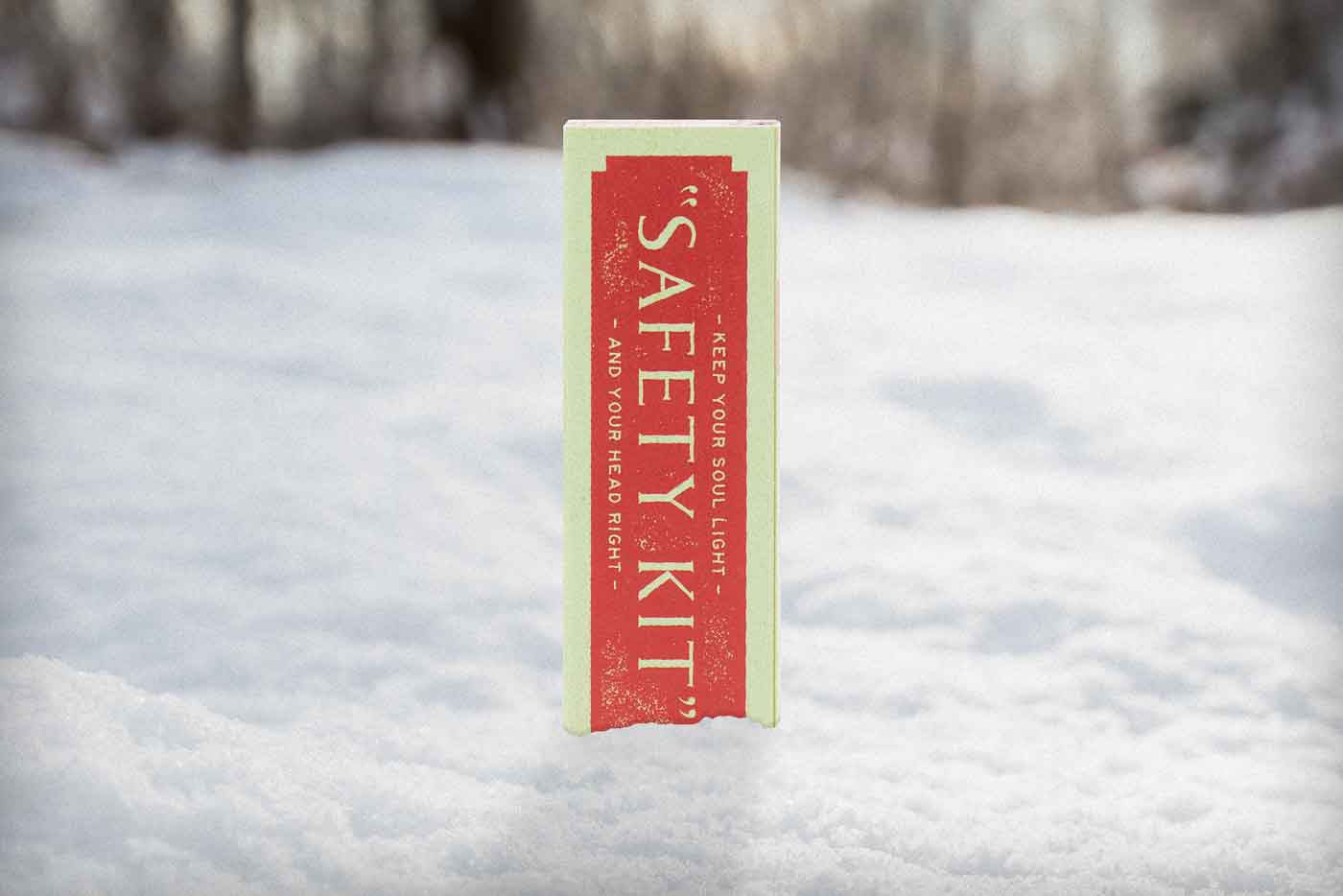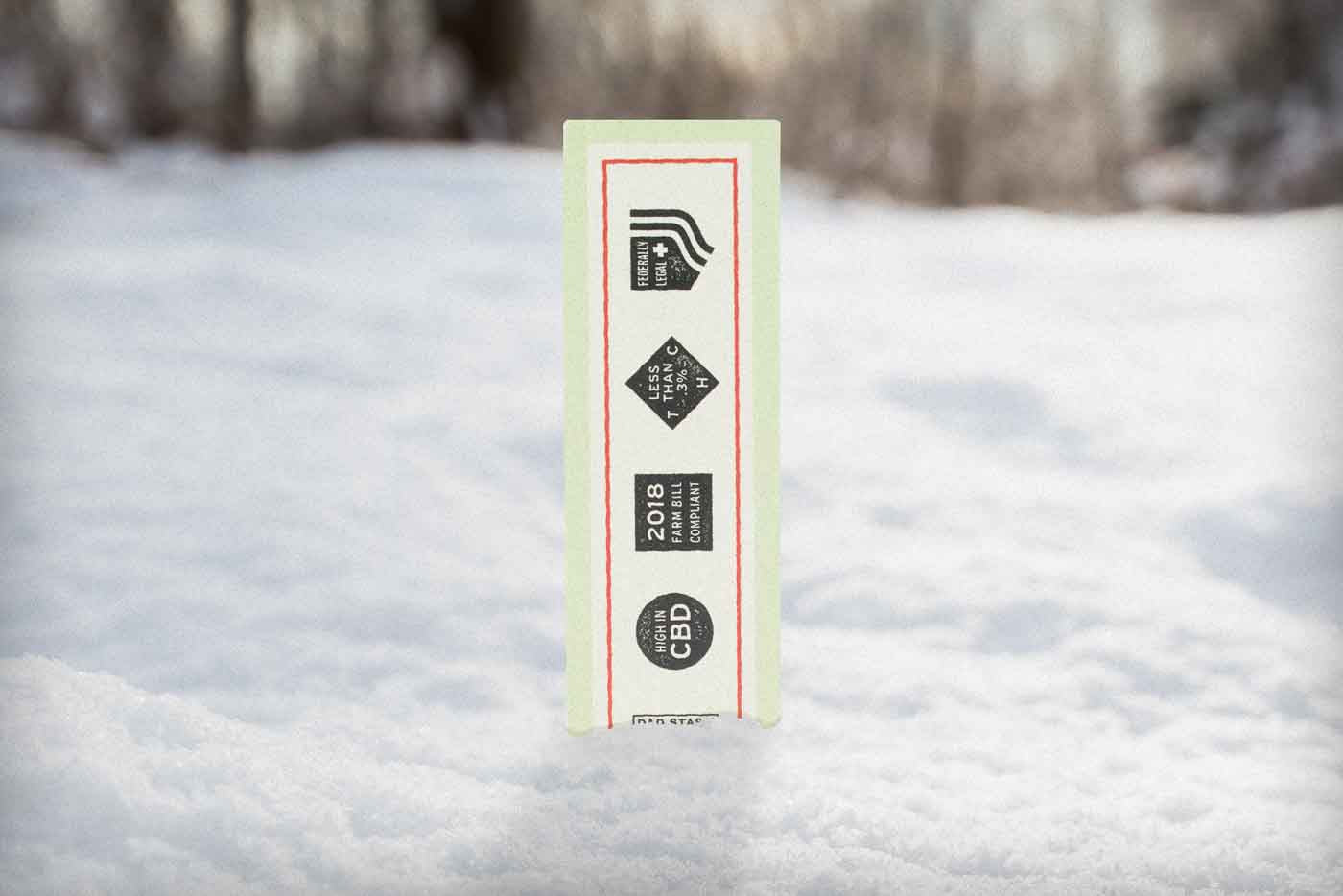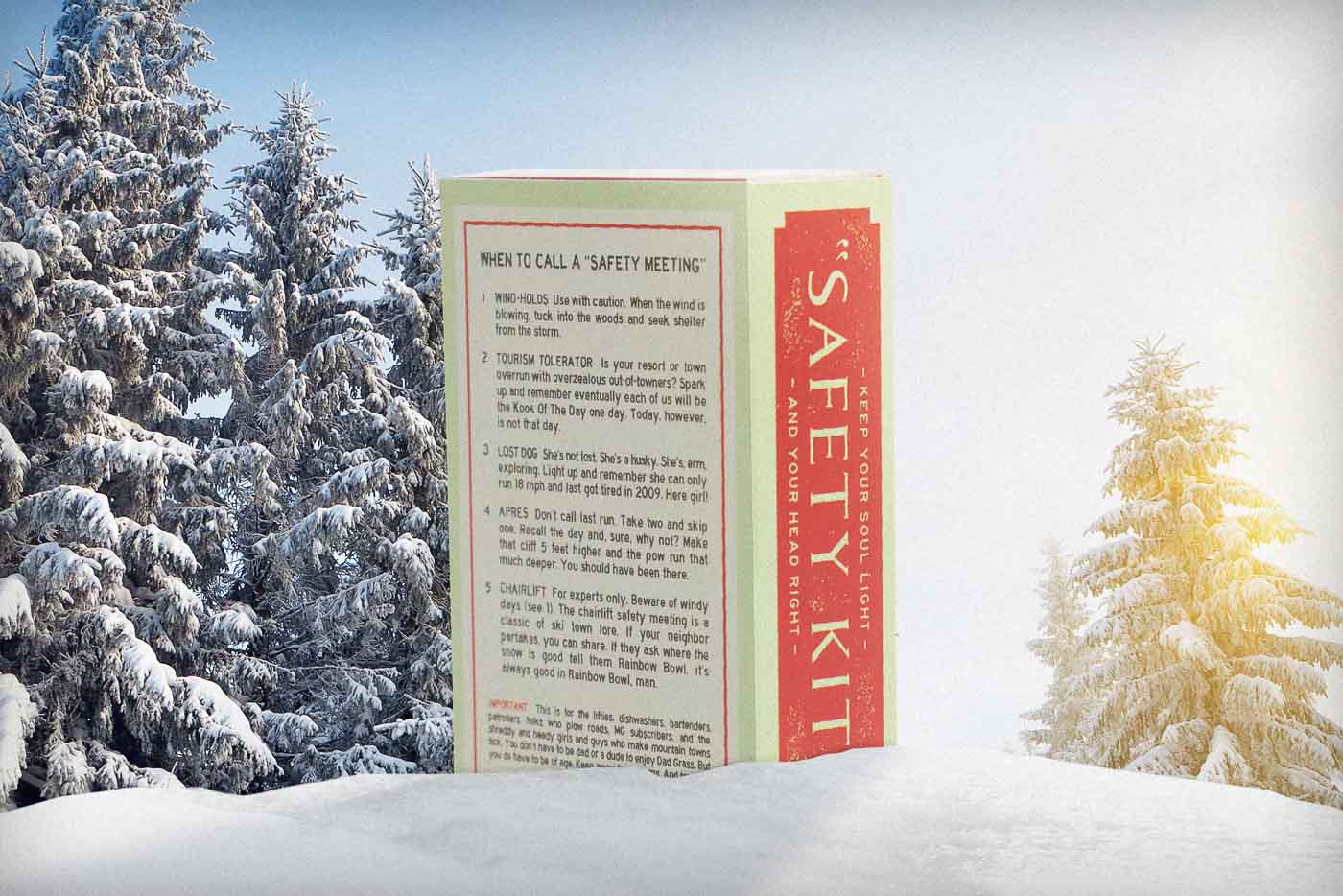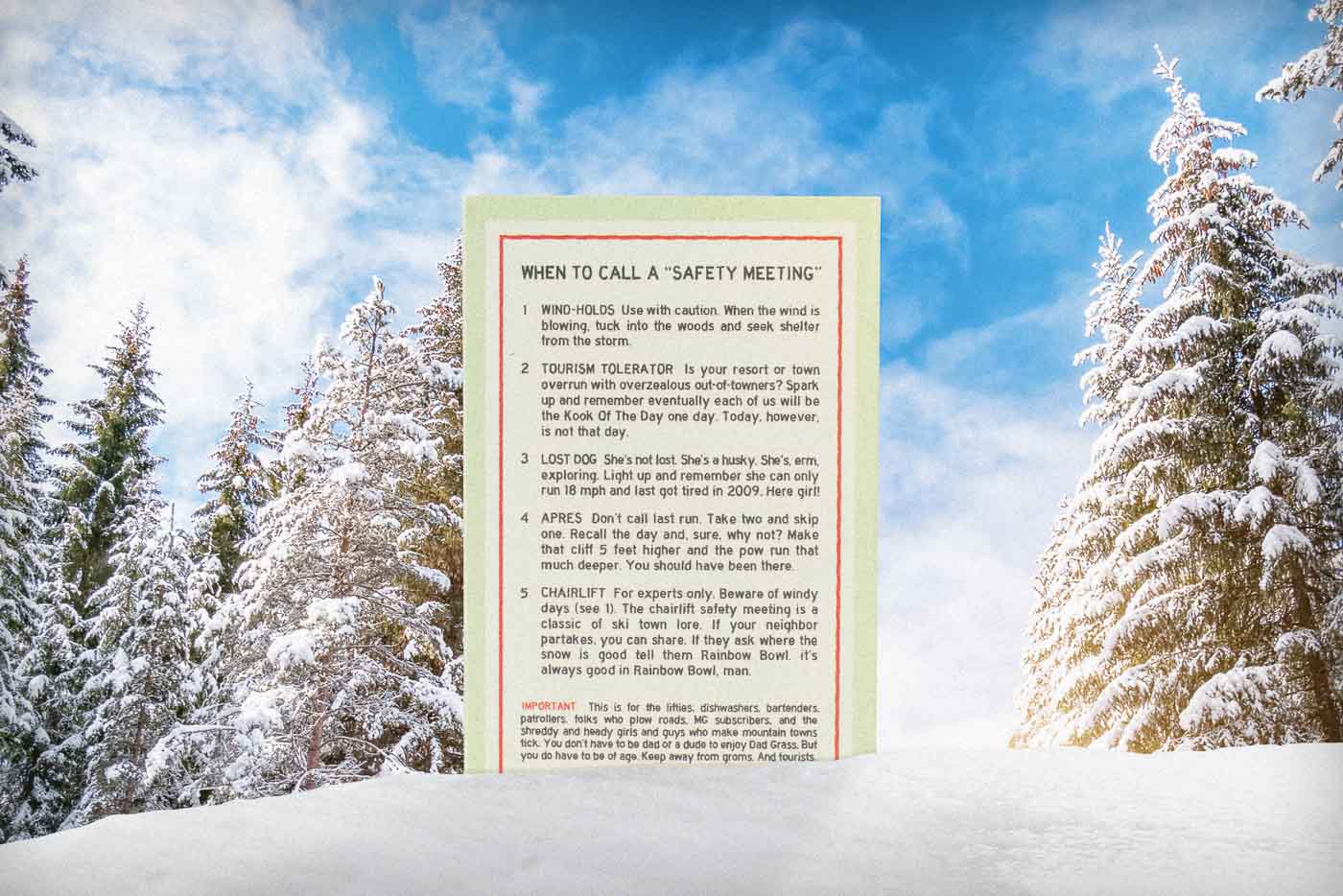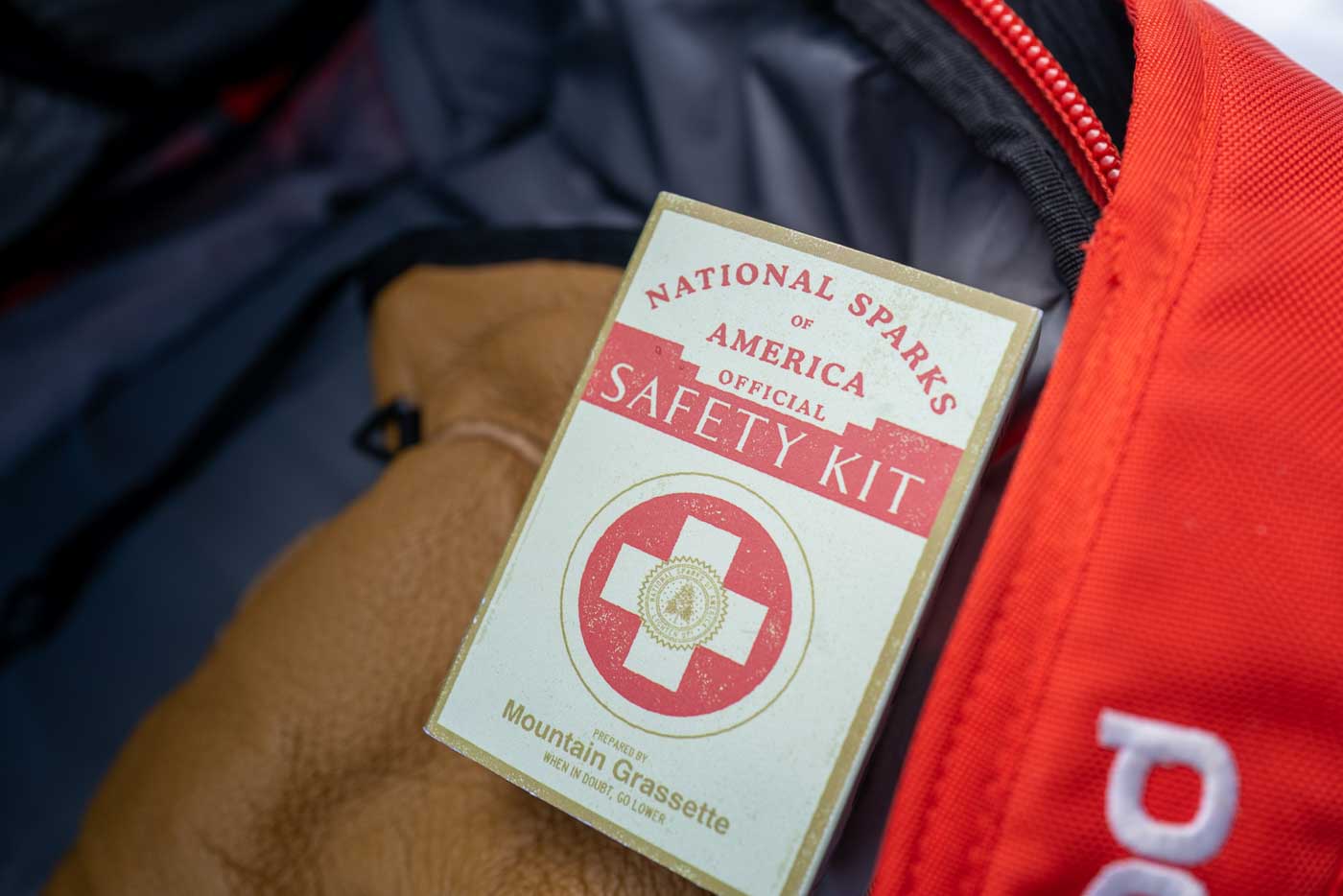 Mountain Grassette Safety Kit Dad Stash
Description
A 5 or 10 pack of Dad Grass Hemp CBD Pre Rolls or Mom Grass CBG Pre Rolls stealthily hidden in a Dad Stash decoy pack sleeve that looks like a mountain safety kit. Sparked up in collaboration with our friends at Mountain Gazette.
This one's for the lifties, dishwashers, bartenders, patrollers, folks who plow roads, MG subscribers, DG die-hards, and the shreddy and heady girls and guys who make mountain towns tick. You know who you are. And you know what we mean when we call for a "safety meeting!"
Next time you tuck into the trees for a good shake of the giggle bush, come prepared with your trusty Safety Kit. It may be useless for cuts and scratches. But it's the clutch container for your tasty burns. And when you're apres after a long day, your pack of Dad Grass joints will stay sheltered from those groms and tourists. They'll just think you're really into safety. And well, you are.
Free USPS first class shipping on all orders over $100!

Meet Mountain Gazette

Born in 1966 and revived in 2020 for a modern era, Mountain Gazette is the original outdoor magazine. Do yourself a favor and subscribe here.

Mountain Gazette is a large format, bi-annual outdoor culture magazine. At 11x17, Mountain Gazette features stunning photography and the best long-form storytelling anywhere.

Their motto is "when in doubt, go higher." But we're mellow dudes. So this lap, they agreed to go lower with us.

"I love the magazine. Feels like Powder x This American Life. The perfect antidote to mega pass madness." -Paul, subscriber,  Seattle, Washington 

"Thanks assholes. This magazine is so big I need to buy new furniture." -Dave, subscriber, Salt Lake City, Utah
"Mountain Gazette is simply the best magazine available. Huge format that appeals to all of us who appreciate photography, brilliant writing, and diverse subject matter." -Matt, Petaluma, California

"Nothing surprises me anymore. Mountain Gazette does, though, every six months." -Roger, subscriber, Burlington, Vermont
"The storytelling is second to none. I can't believe they get the caliber of writers they do. Like a big New Yorker." -Mary, subscriber, Washington, D.C.
When To Call a Safety Meeting

Wind Holds: Use with caution. When the wind is blowing, tuck into the woods and seek shelter from the storm. 

Tourism Tolerator:  Is your resort or town overrun with over-zealous out-of-towners? Spark up and remember eventually each of us will be the Kook of the Day one day. Today, however, is not that day. 

Lost Dog: She's Not Lost. She's a husky. She's, erm,

exploring

. Light up and remember she can only run 18 mph and last got tired in 2009. Here girl! 

Apres: Don't call last run. Take two and skip one. Recall the day and, sure, why not? Make that cliff 5 feet Chairlift: For experts only. Beware of windy days (see 1). The chairlift safety meeting is a classic of ski town lore. If your neighbor partakes, you can share. If they ask where the snow is good tell them Rainbow Bowl. It's always good in Rainbow Bowl, man. 
Introducing The Dad Stash
The Dad Stash is our revolutionary stashing system that lets you hide your grass in plain sight. Each Dad Stash decoy sleeve makes your pack of Dad Grass joints look like a different unassuming everyday items. Our first few Stashes were designed to blend in perfectly to the most joint-critical home zones: The garage, living room and kitchen. Now we're heading to the great outdoors.
Heads Up: If you really want to keep your Dad Grass (or anything, for that matter) away from your kids, parents or other sets of sticky fingers, try the classic 'lock and key' approach. Dad Stashes are not child-proof nor are they guaranteed to dupe everytime. 
The Origins Of The Stash

Maybe it was in an old coffee can in the garage. Maybe it was wrapped in an old faded bandana, wedged between his favorite records. Either way, you probably knew, or at least suspected, that your dad liked to get high once in a while. And like any good Dad, he was always prepared. Along with the original vinyls, favorite drink and out-of-reach memorabilia, your dad's stash of grass was there to keep his soul light and his head right.
You're all grown up now and you probably have a stash of your own. If you're lucky, you might even have a few perfectly rolled J's from your friends at Dad Grass in there.  It's reserved for slow-dances after date nights, long summer evenings with the neighbors or those rare moments of solitude and self reflection. It's not for the kids. And certainly not for their friends.  You've got to keep some things sacred, so you try to keep your stash hidden away just like your Dad did.

As students of the ancient art of stashing grass, a tradition that dates all the way back to 8000BC, we've seen and tried it all. So believe us when we tell you that your secret spot probably isn't a secret.  It may even be the first place they look! But there's no need to stress. We've got you covered with our series of Dad Stashes, a revolutionary stashing system that lets you hide your grass in plain sight. 
Legal Disclaimers
THC Content is at or below the legal limit of 0.3%.
You must be 21 or older to purchase or consume these products.

The statements made regarding these products have not been evaluated by the Food and Drug Administration. The efficacy of these products has not been confirmed by FDA-approved research. These products are not intended to diagnose, treat, cure or prevent any disease. All information presented here is not meant as a substitute for or alternative to information from health care practitioners. Please consult your health care professional about potential interactions or other possible complications before using any product. The Federal Food, Drug, and Cosmetic Act require this notice.
Warning: Cancer and reproductive harm. www.p65warnings.ca.gov

Mountain Grassette Safety Kit Dad Stash
When In Doubt, Go Higher?
Bone up on the long (down and dirty) history of the Mountain Gazette
Read All About It
Top 5 Reasons Not To Subscribe To Mountain Gazette
They publish fearless, uncensored editorial written by career professionals. Maybe you're not into that.
Hear Us out