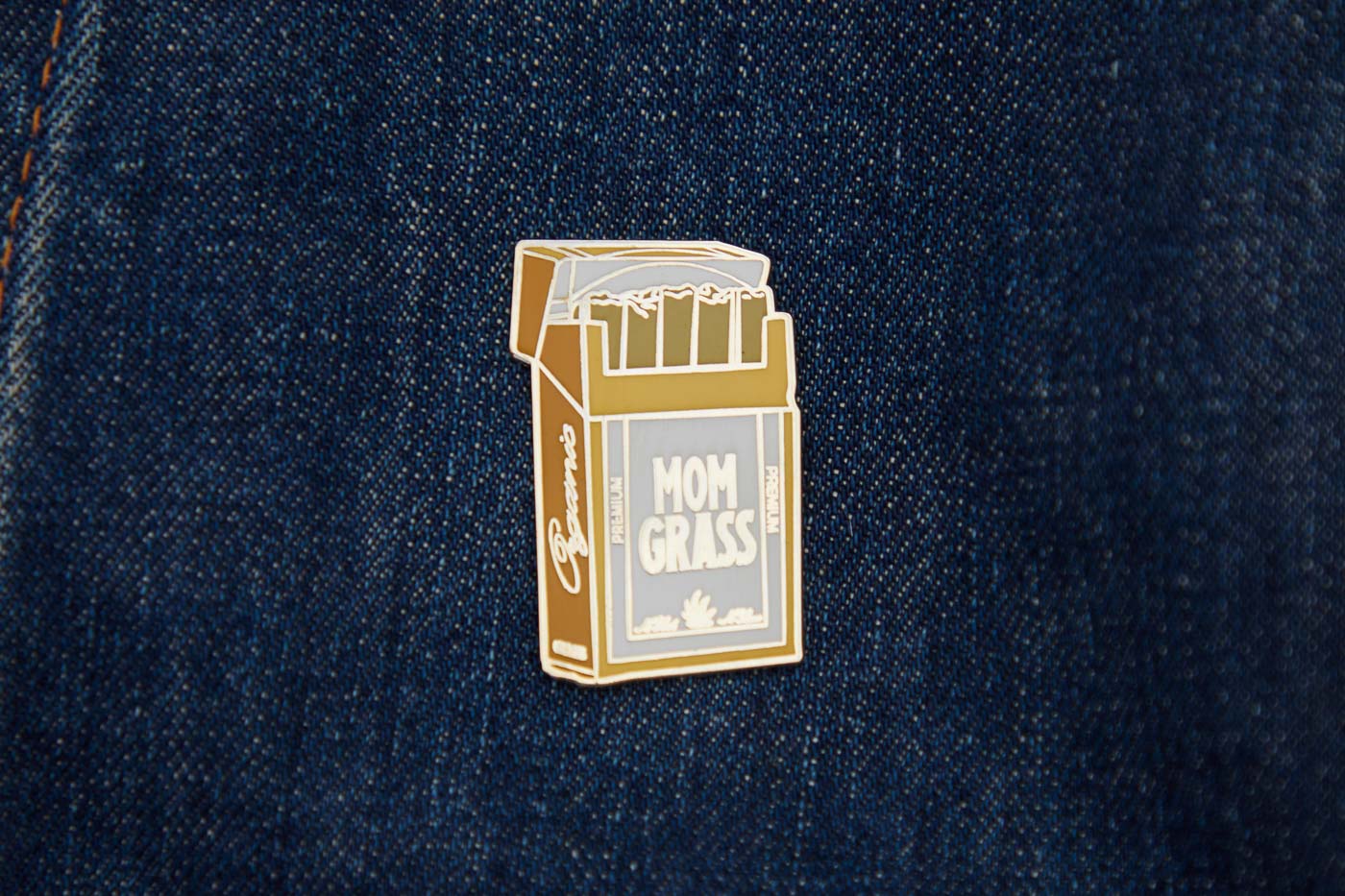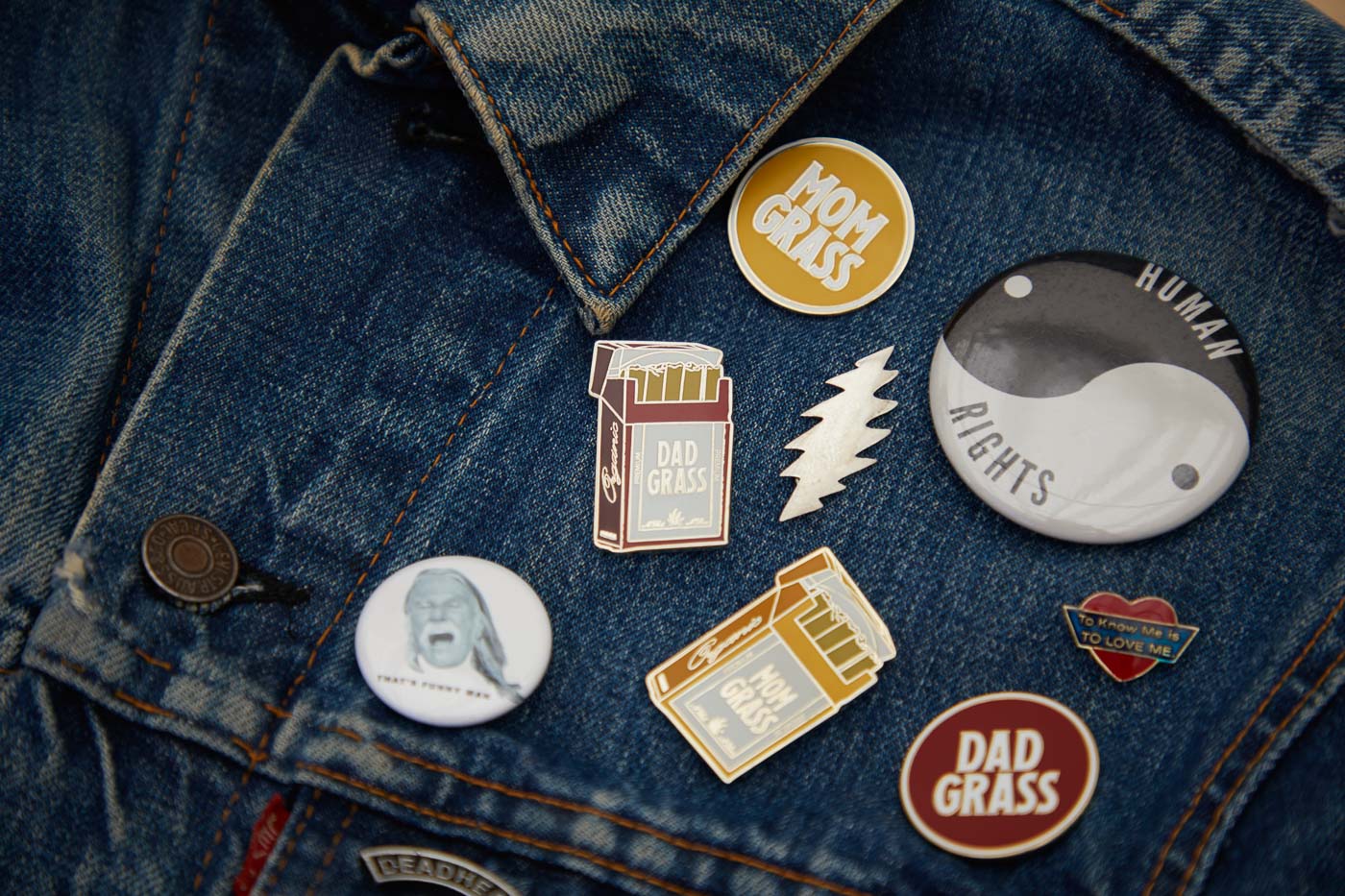 Description
A premium pin that looks like a tiny little pack of Mom Grass CBG Joints
1"x1.5" hard enamel pin with a smooth, shiny finish and a rubber "clutch" closure. Pairs perfectly with a Levi's Type-3 Trucker Jacket for the pin-acle of denim dad decoration

Free USPS first class shipping on all orders over $100!

About Dad Grass Merch
Our special collections of apparel and accessories pay tribute to the timeless staples of dad style. Past, present and future. Like our hemp joints, Dad Grass merch is always simple, classic and of the highest quality.