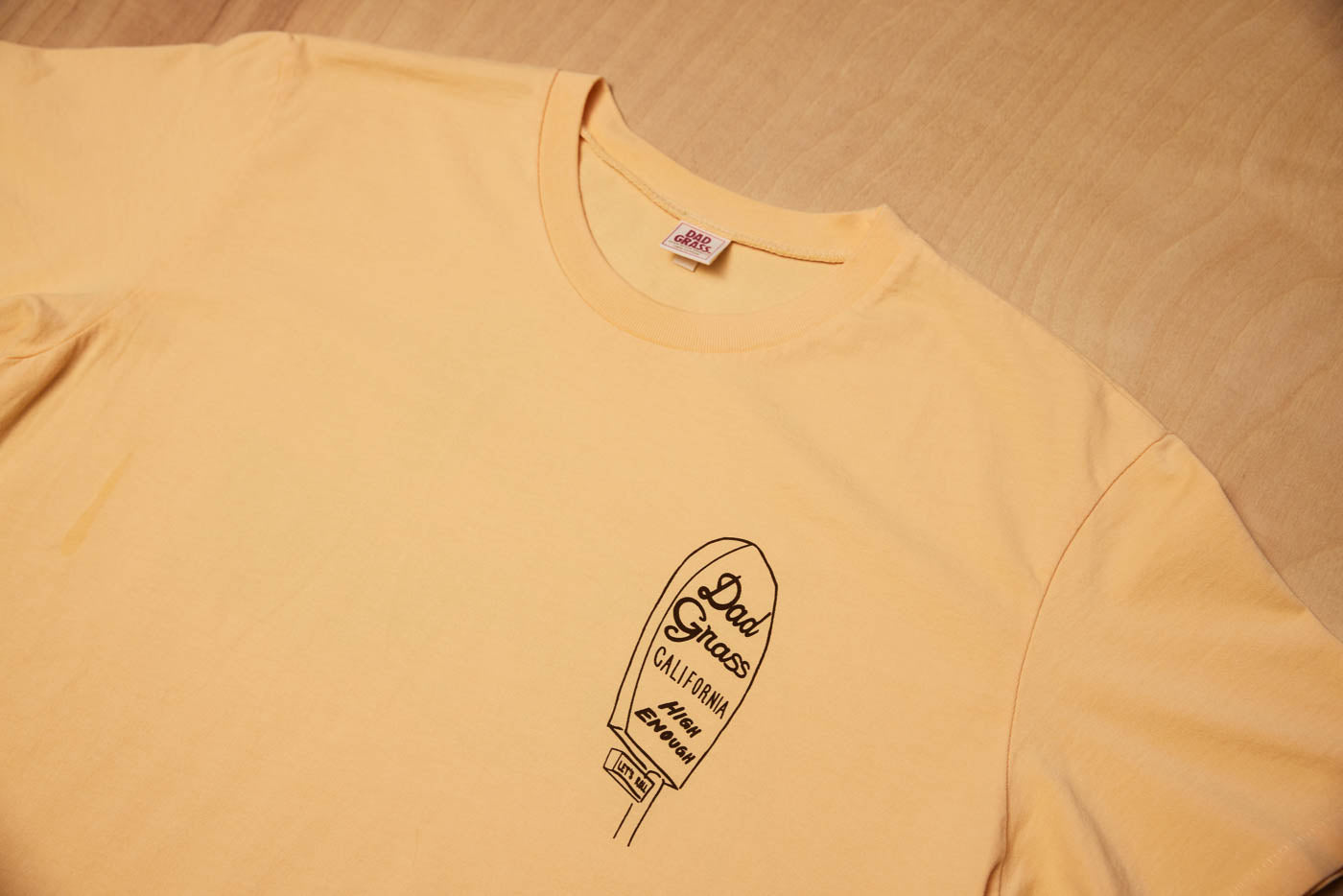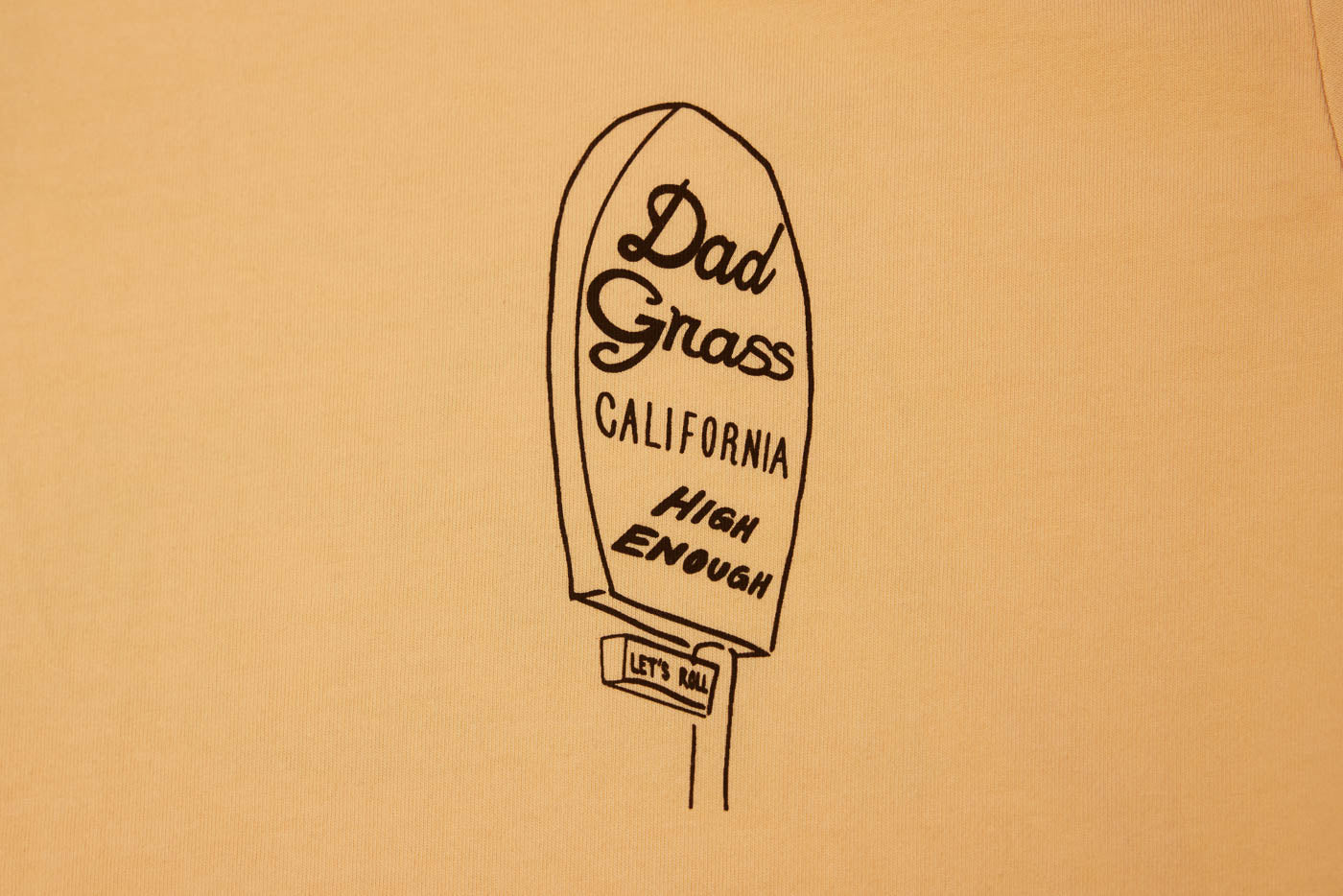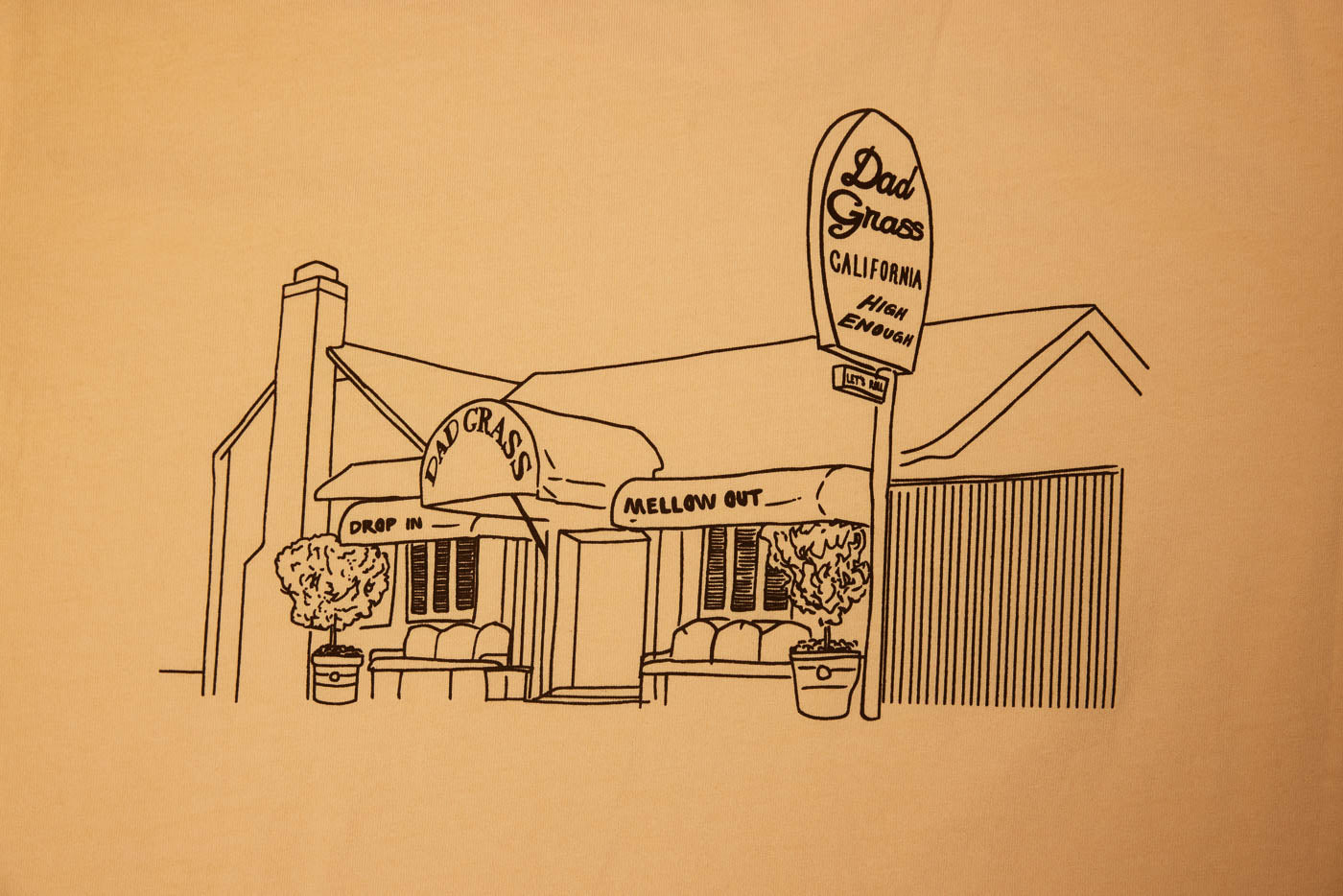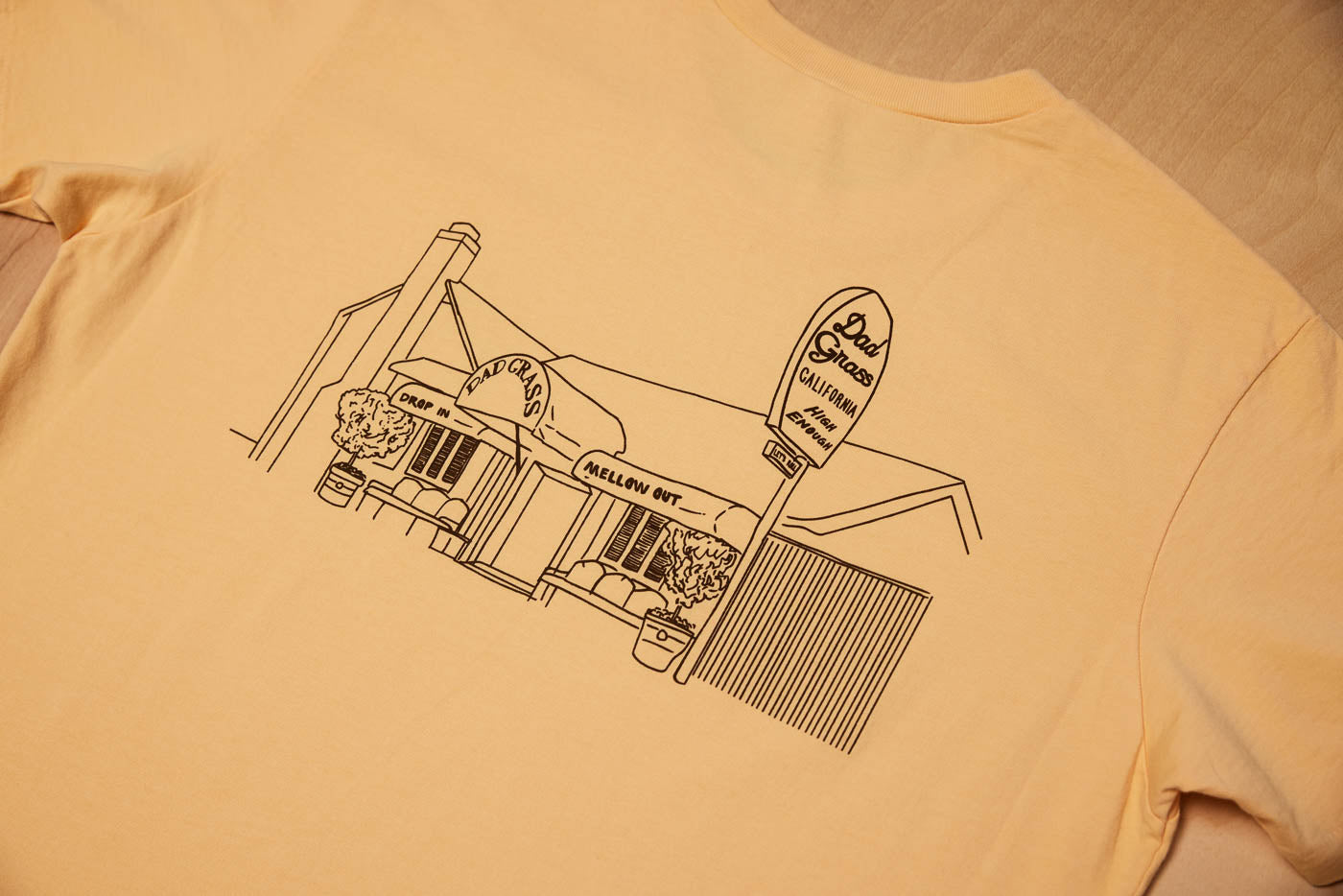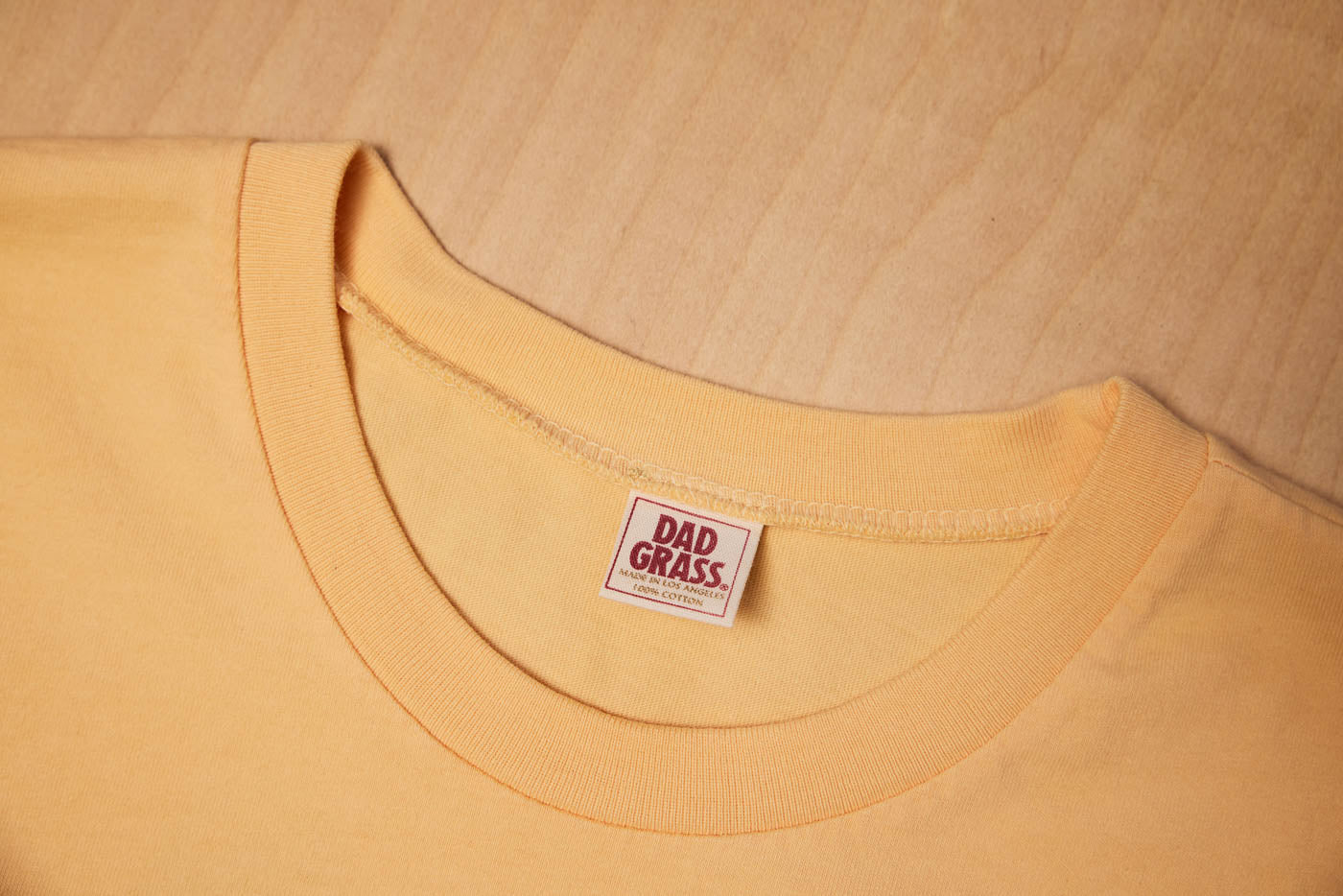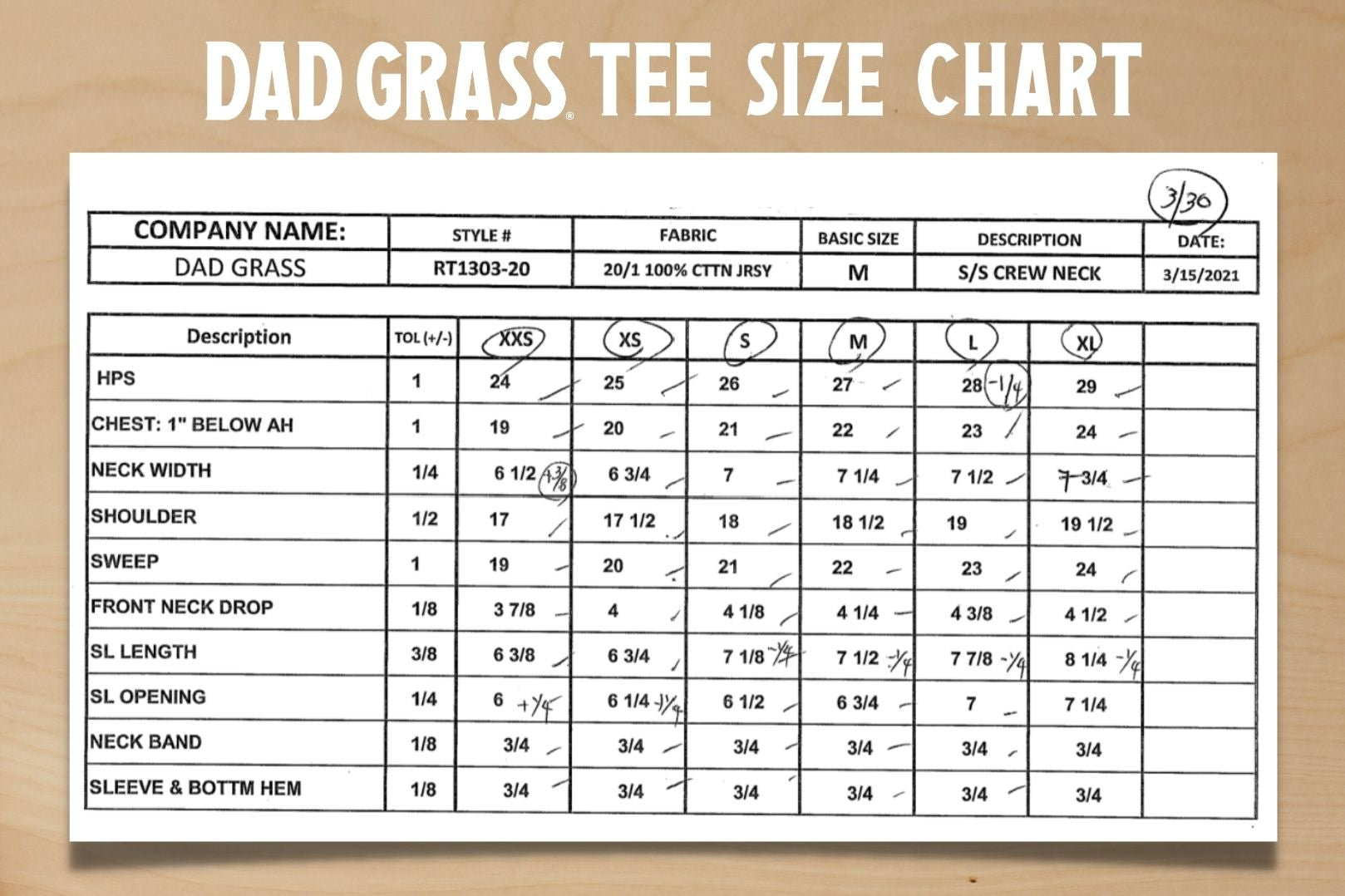 Dad Grass Dad Tana's LA Landmark Tee
$22.00
Regular price
$44.00
Subscription • Save
Description
Sizing
LA Landmark Tee Collection


About Dad Grass Merch
A custom-to-us unisex Dad Grass T-shirt with screenprinted artwork on front and back, paying tribute to the classic Hollywood haunt that is still somehow impossible to get into, even after all these years.  Red sauce or a steak and a martini are classic weekly staples.  Plus, this beaut is right next to one of our favorite music venues, and from us to you, the parking here beats out every other option on the block.  
Each one of these super-soft 100% cotton classics are cut, sewn, dyed, finished and printed in Downtown LA, down the street from where we roll all our joints.

Free USPS first class shipping on all orders over $100!

The sizing is pretty standard, with a nice boxy fit so it drapes just right on any body. It's a unisex fit for dads, moms, and children of all ages! Refer to the size chart to figure out which will work best for you.
The traffic! Oh, but the weather! The City of Angels certainly isn't for everyone. And even us locals sometimes find it hard to stay in the groove with this ol' "collection of neighborhoods trying to find a center." But tucked away in those neighborhoods are some classic joints that have, for generations, been the spots to count on in a place that's always changing. This mini collection of limited edition Dad Grass Tees is an ode to some of these stalwarts of character, a trio of bonafide landmarks that light up Los Angelites, both homegrown and fresh from LAX.
Our special collections of apparel, accessories and smoking paraphernalia pay tribute to the timeless staples of dad style. Past, present and future. Like our hemp joints, flower and tinctures, Dad Grass merch is always simple, classic and of the highest quality.
Dad Grass Dad Tana's LA Landmark Tee

$22.00

Regular price

$44.00