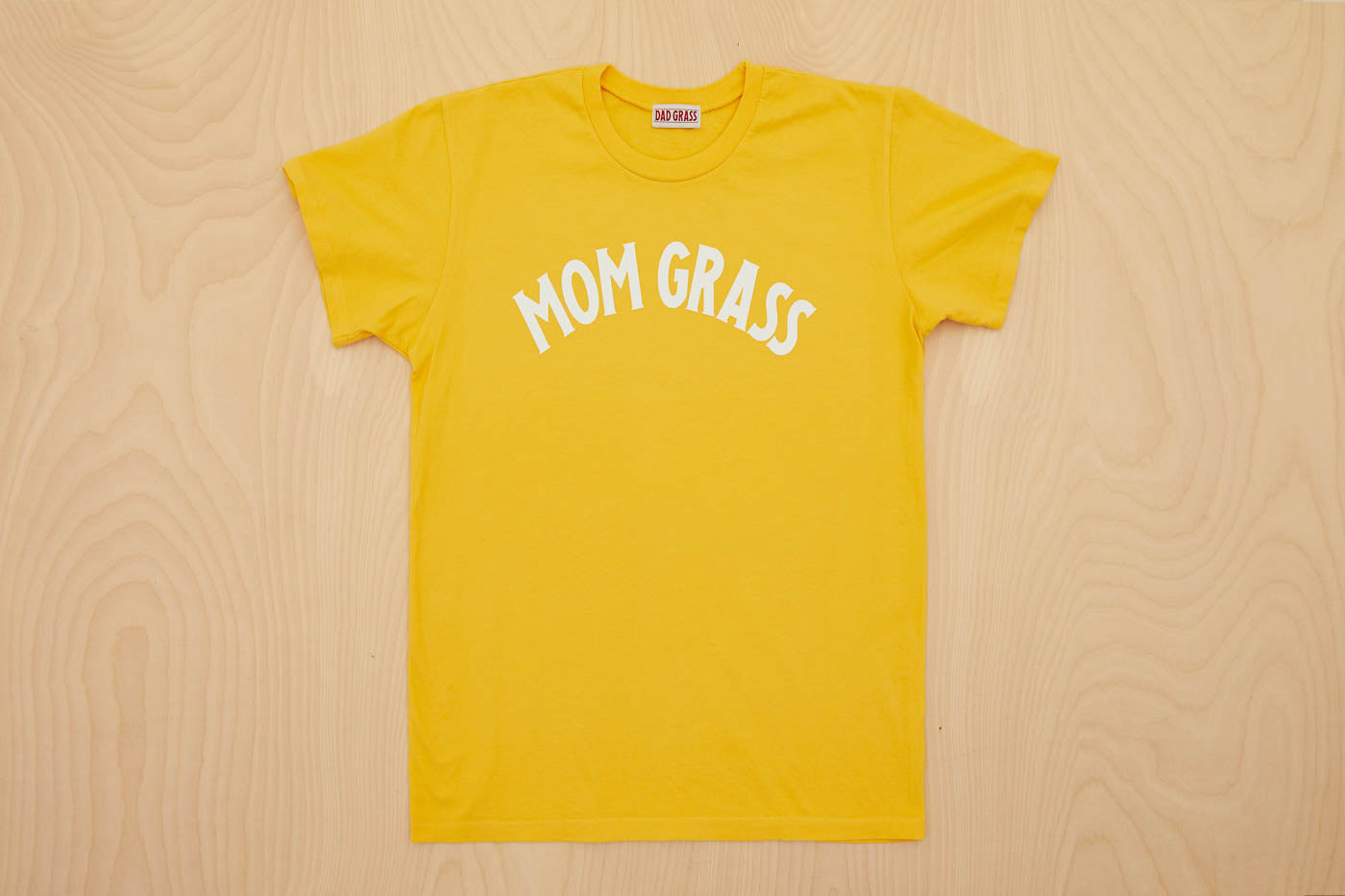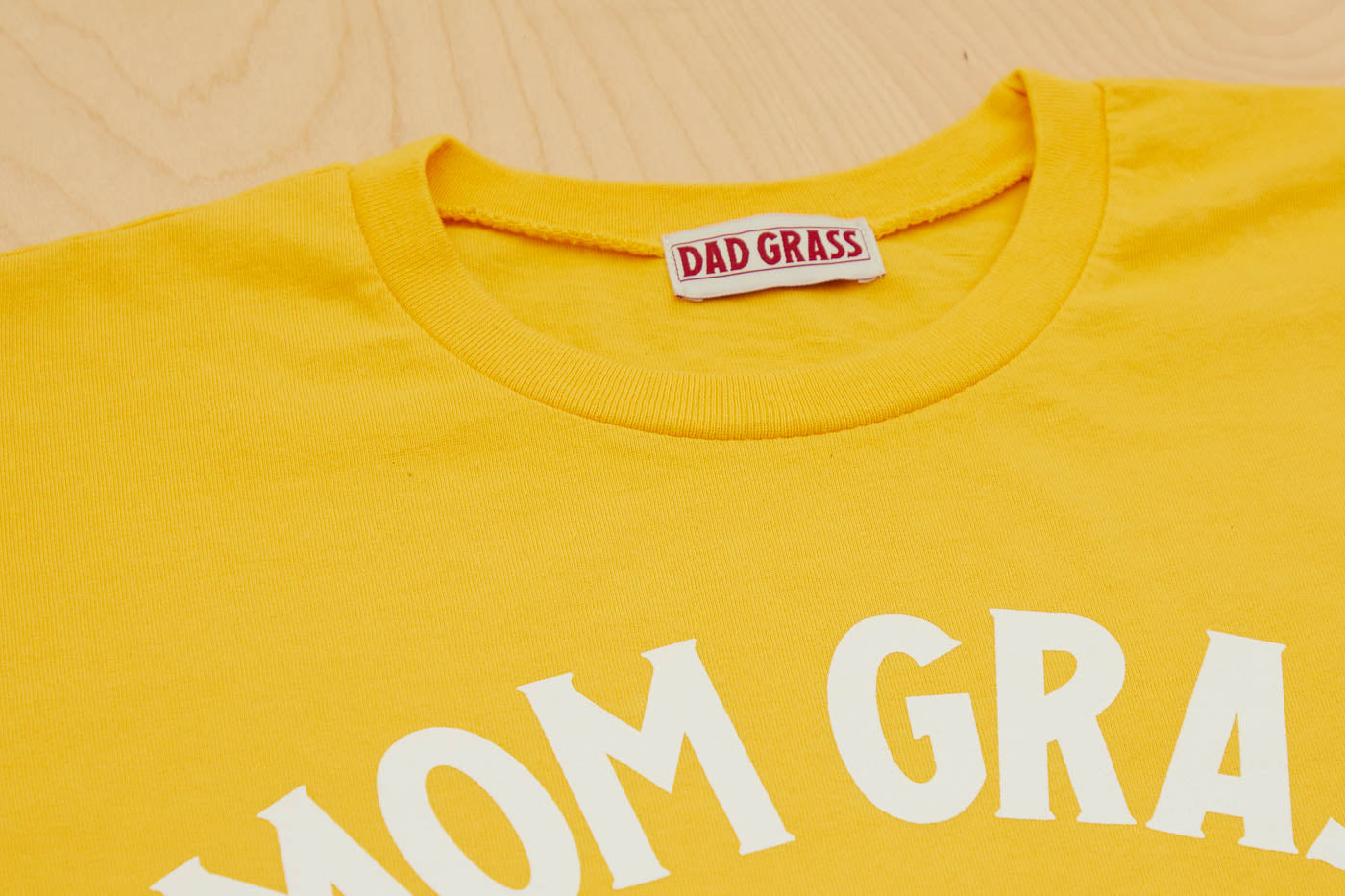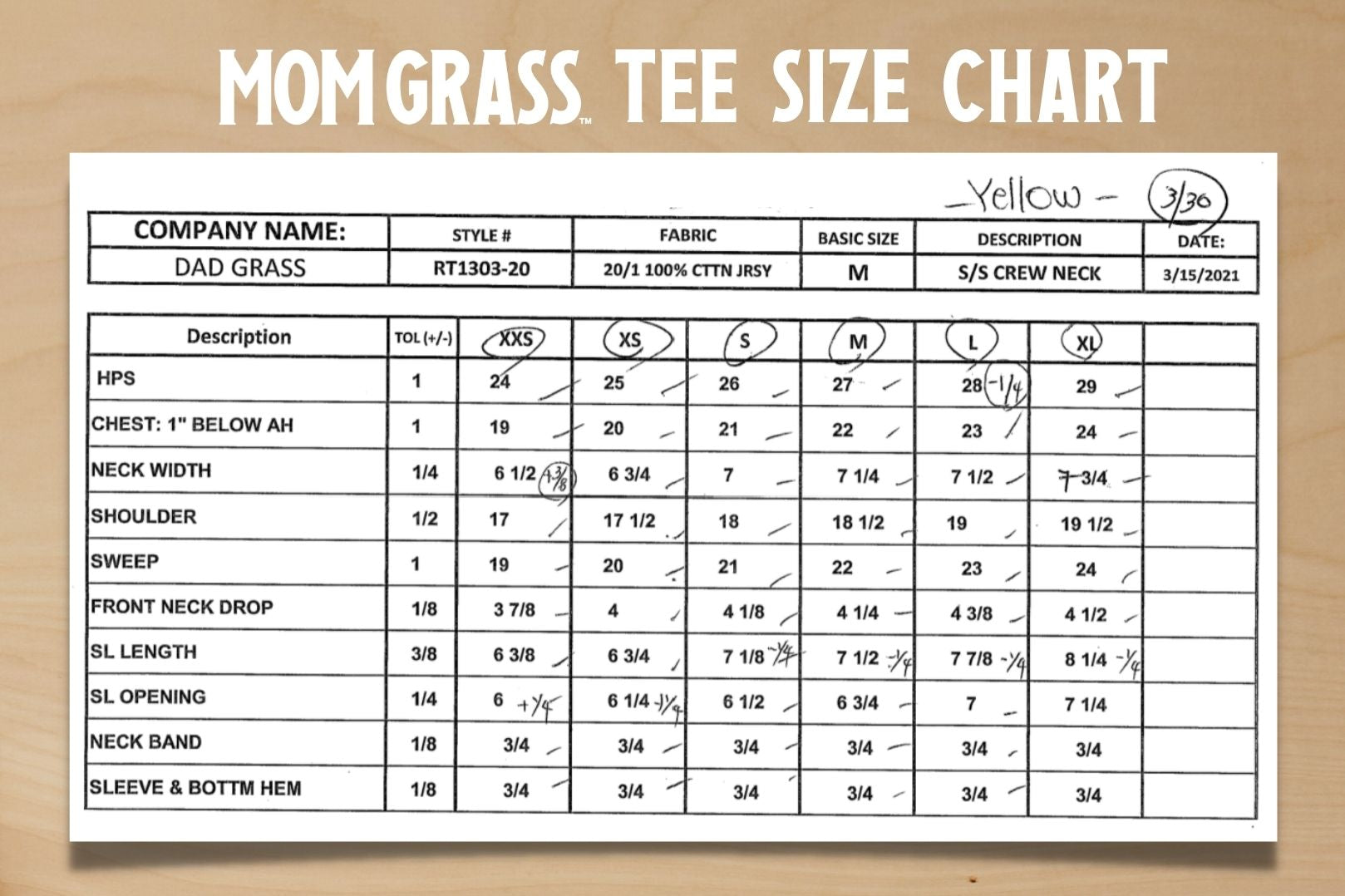 Description
When is a tee shirt not just a tee shirt? When it's one of Dad Grass's new custom unisex fits and it's Mom Grass Mellow Yellow™.

This shirt is a celebration of two firsts. It's the first official piece of Mom Grass merch and also the first time we've introduced the high quality 100% cotton tee we've had in top-secret development since last year. Each one of these bad mama jamas are cut, sewn, dyed, finished and printed in Downtown LA, down the street from where we roll all our joints.


Free USPS first class shipping on all orders over $100!

Color
To achieve the official Mom Grass Mellow Yellow™ color, we garment dye without softeners, which keeps that handfeel super soft and dry.


Sizing
The sizing is pretty standard, with a nice boxy fit so it drapes just right on any body. It's a unisex fit for moms, dads, and children of all ages! Refer to the size chart to figure out which will work best for you.

About Dad Grass Merch
Our special collections of apparel and accessories pay tribute to the timeless staples of dad style. Past, present and future. Like our hemp joints, Dad Grass merch is always simple, classic and of the highest quality.


About Mom Grass CBG
CBG is the mother of all cannabinoids, the building block for THC and CBD and the key ingredient in our new Mom Grass pre rolled joints. It's extra special. Rare and powerful. A bit of a mystery. Just like the moms in our lives. Now available in a range of classic configurations including the 5 Pack, 10 Pack, Twoobie, 1G Classic, Tins of Flower and the Mom Grass CBG Tincture.