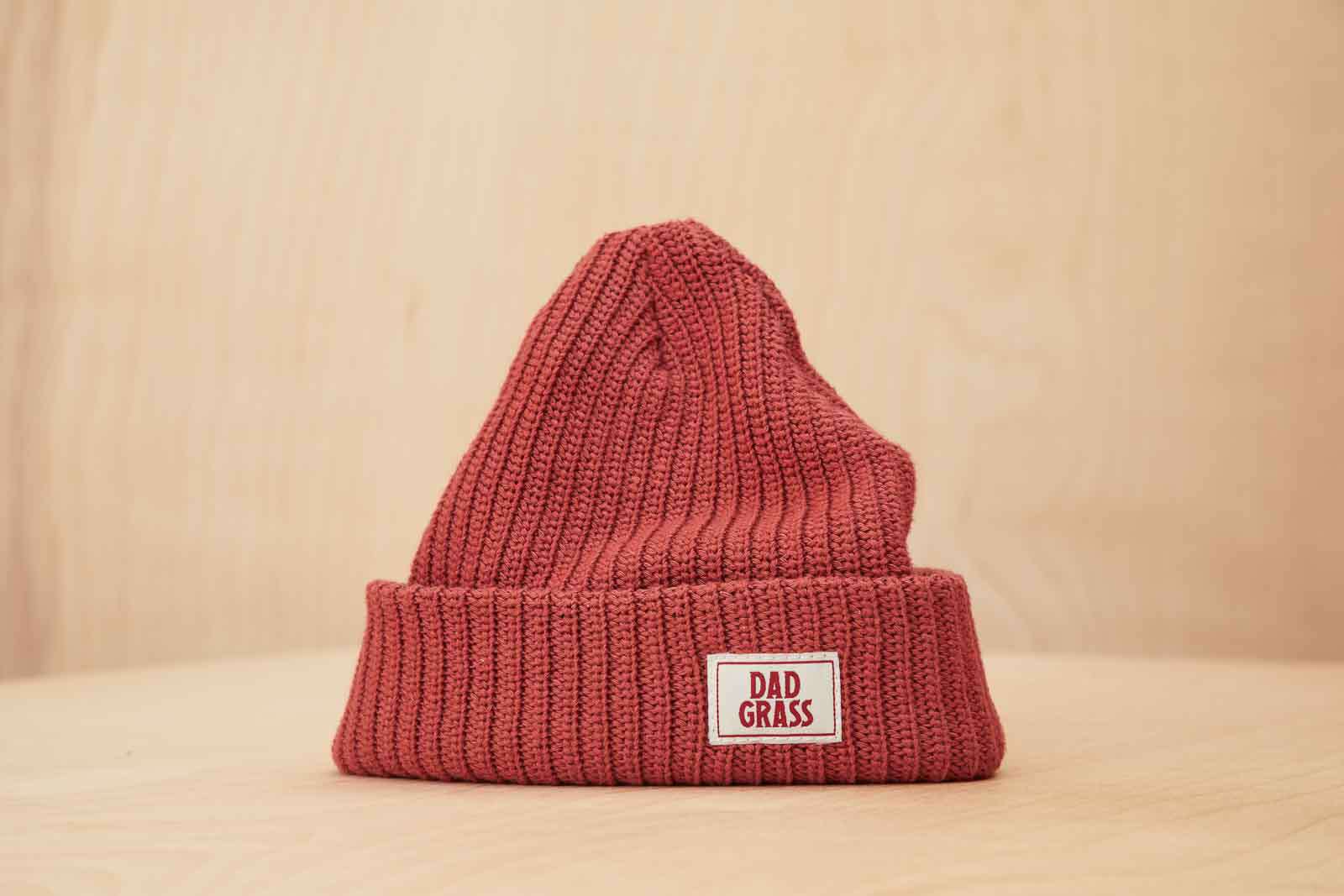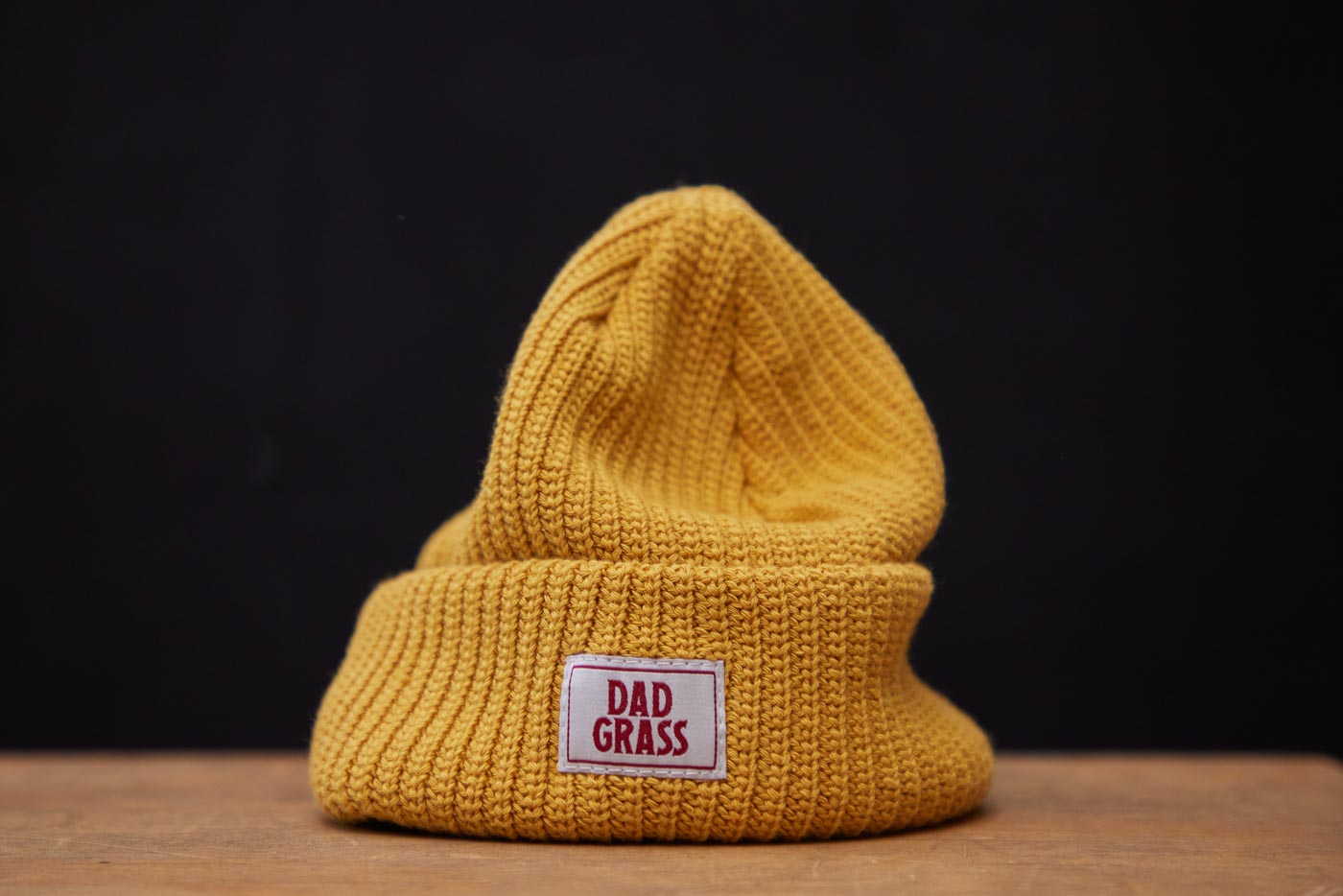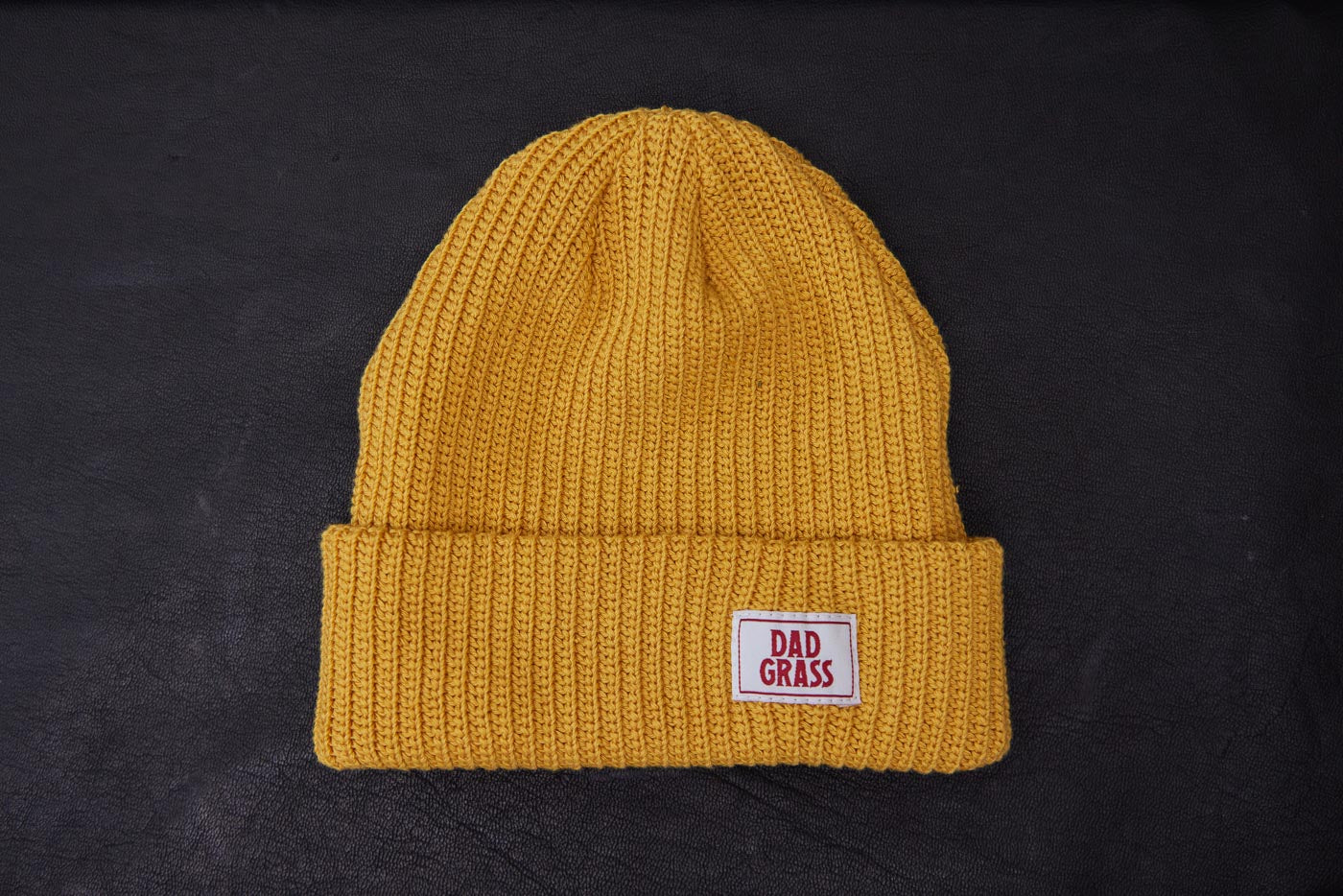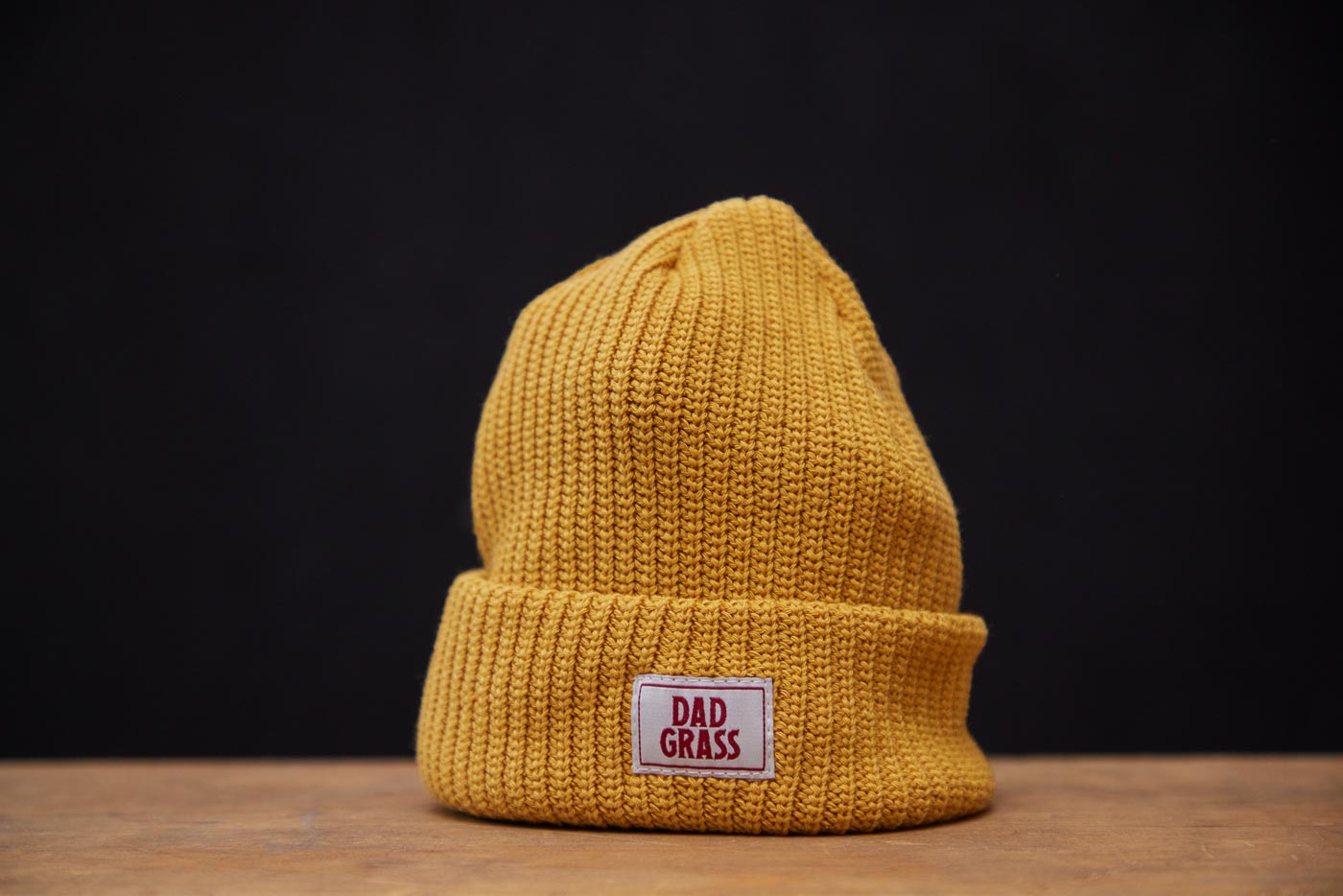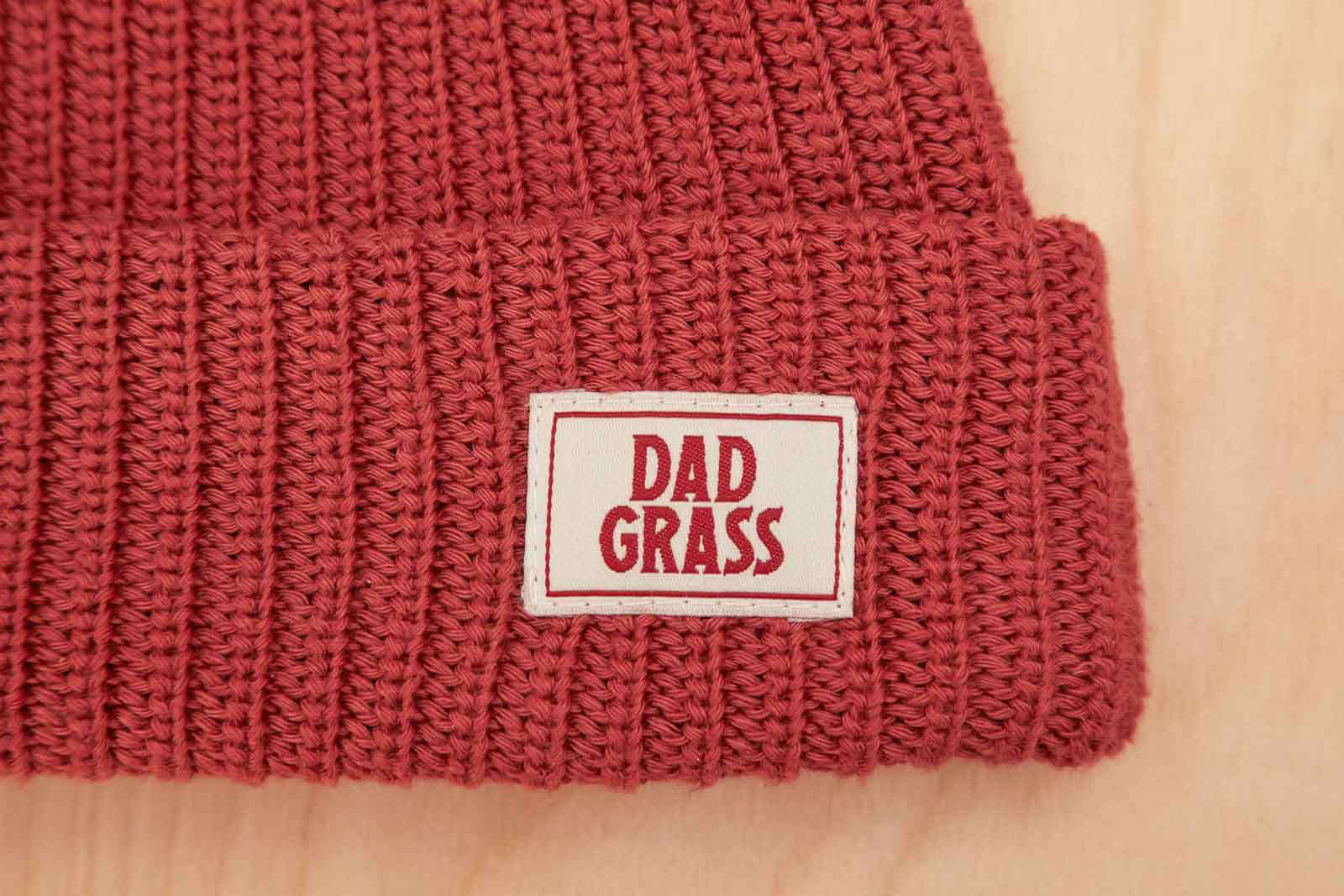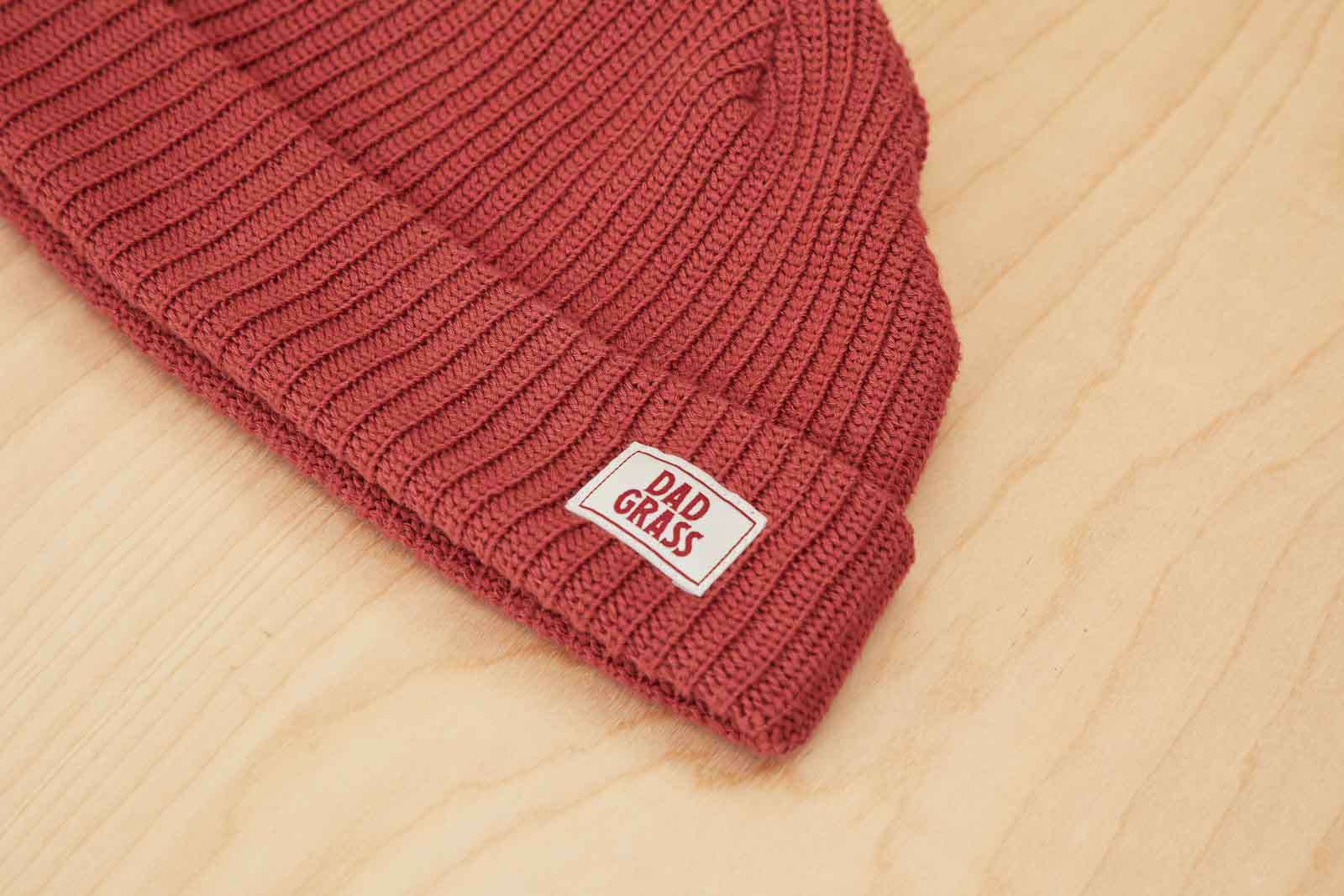 Dad Grass Fisherman Beanie
Description
A classic knit cap, just like the one that was stashed away at your family's mountain cabin. (Oh you don't have one of those? Us either. But you get the idea.)

Free USPS first class shipping on all orders over $100!
Fisherman, Watchman or Journeyman?
We've got a  collection of cozy knits to top your noggin. Each one subtly but very importantly different. We recommend picking up all three but if you have to choose, here are the basic attributes of each:
Fisherman: Loose knit that's comfortable in all types of weather
Watchman: Wide knit with a tight fit, perfect for a colder temps
Journeyman: Classic high-fold beanie with a tight-weave & tight fit
Made In LA
Our first Dad Grass beanie, made in Los Angeles in the style preferred by men & women of the sea (as well as groovy folks everywhere). Constructed from soft but sturdy 100% organic cotton, dyed "Mom Grass Yellow" or "Dad Grass Red" and then washed down to look and feel like it's lived a few decades of the good life but is still going strong.
 
About Dad Grass Merch
Our special collections of apparel and accessories pay tribute to the timeless staples of dad style. Past, present and future. Like our hemp joints, Dad Grass merch is always simple, classic and of the highest quality.

Dad Grass Fisherman Beanie