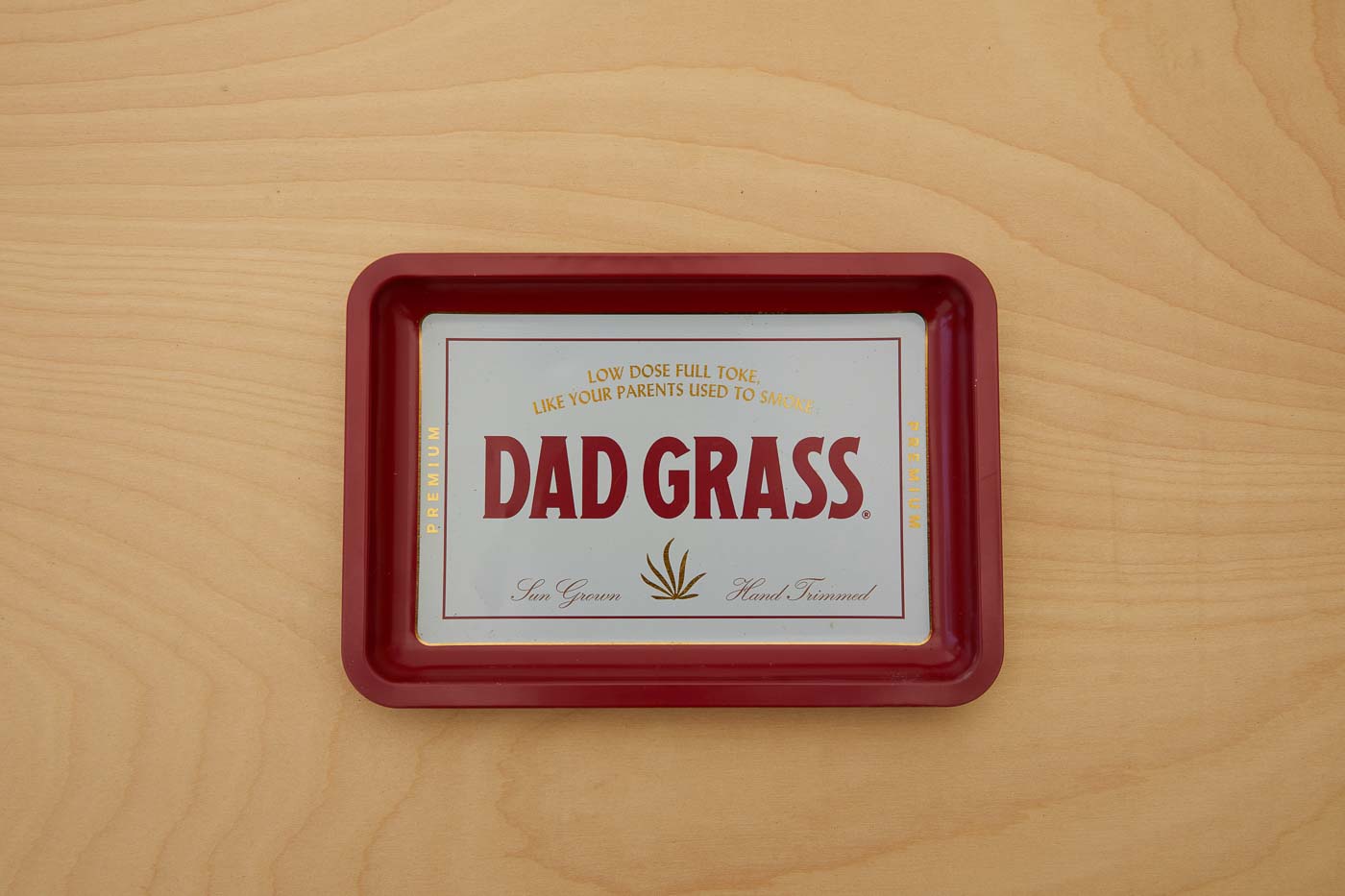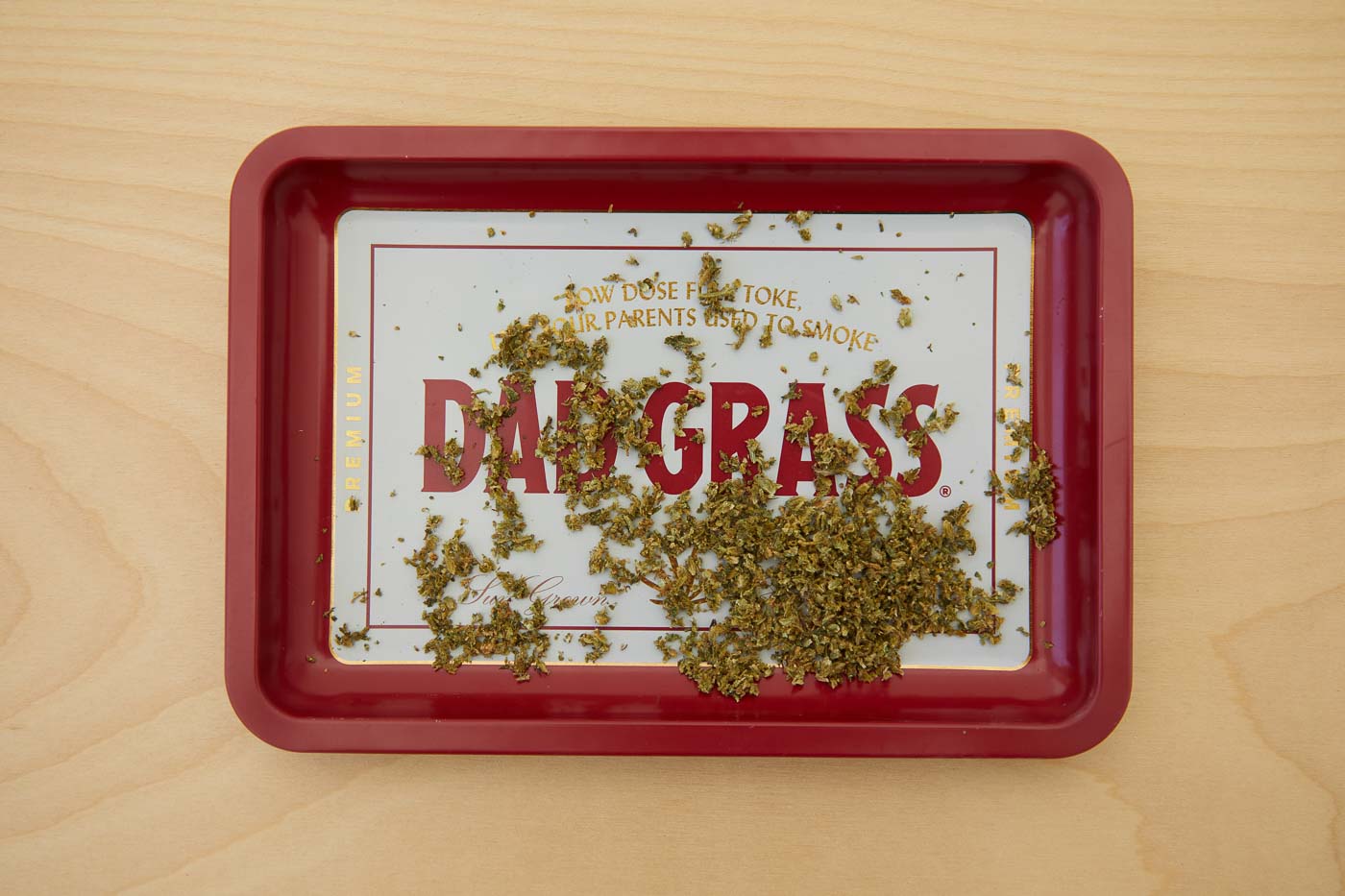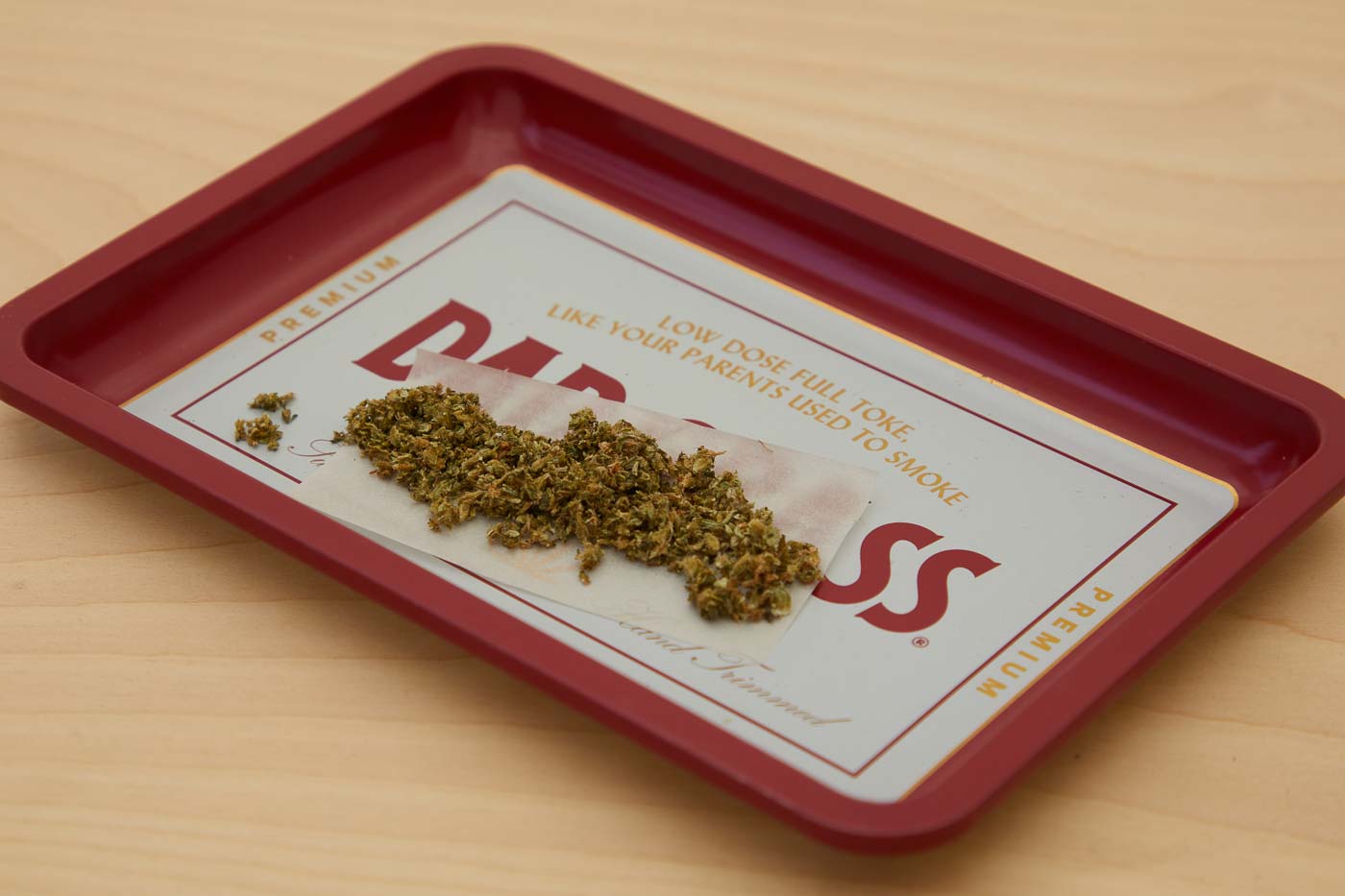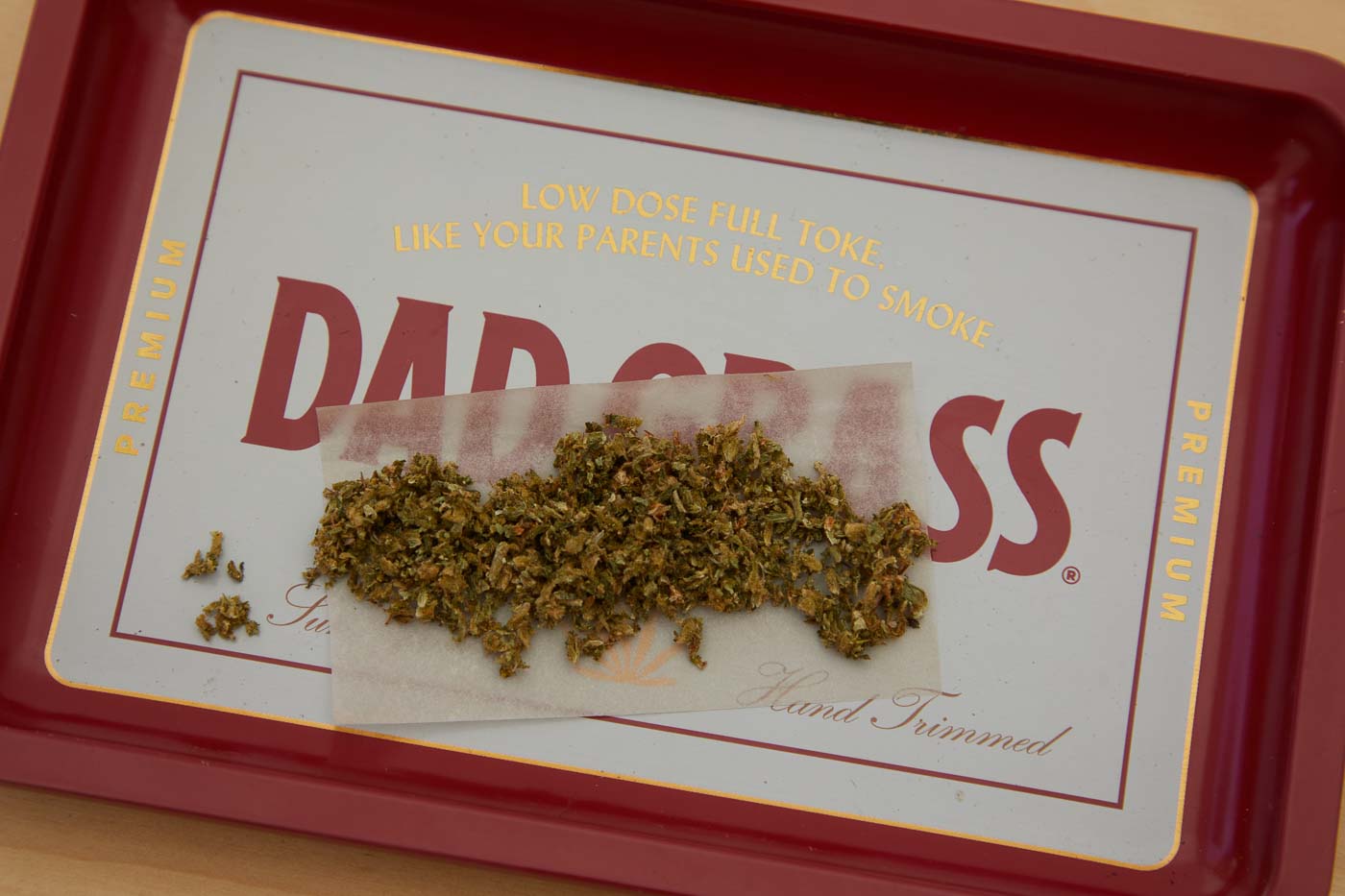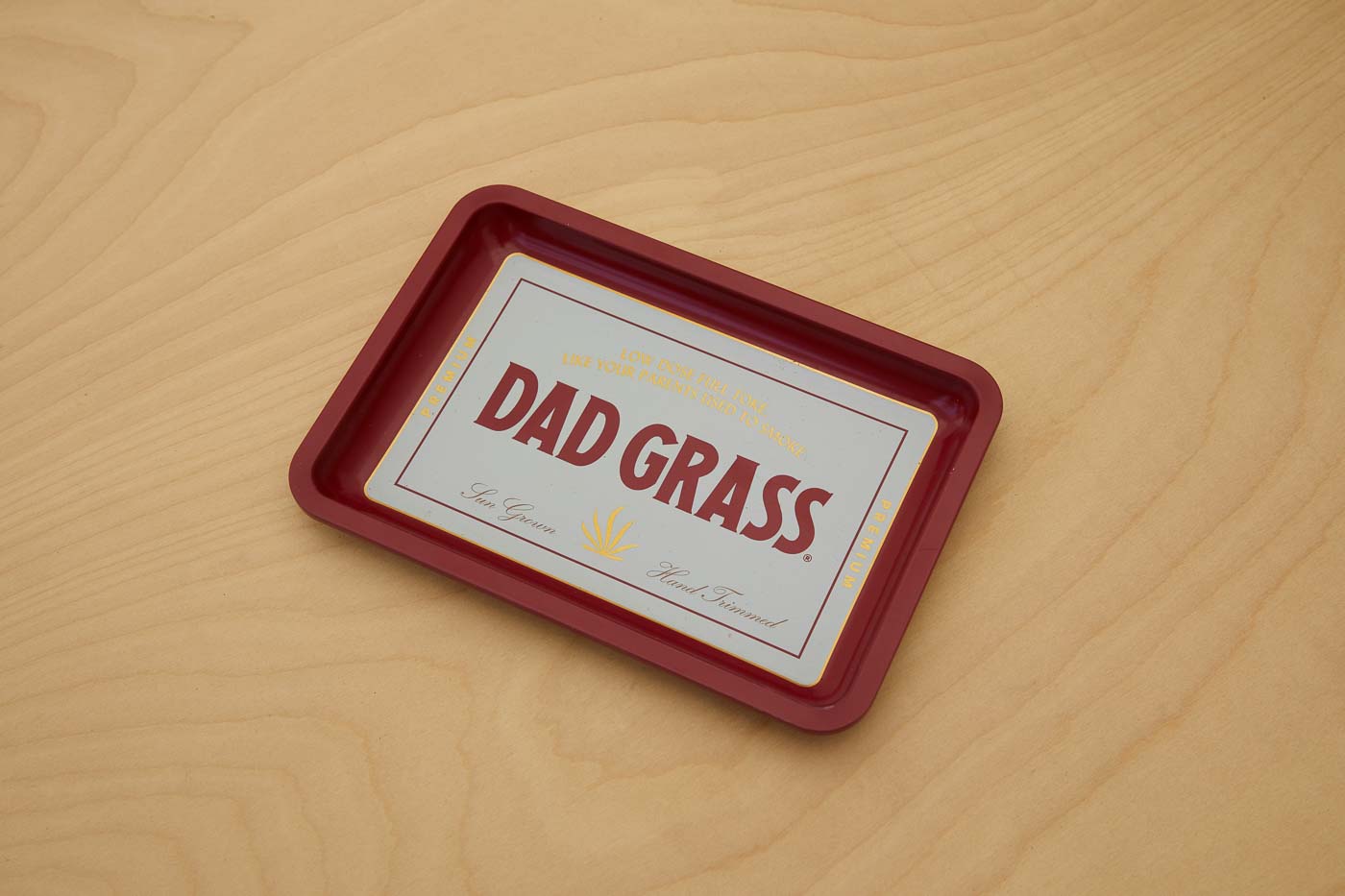 Description
A Masterpiece of Industrial Design and Stoner Ingenuity!
It may look like a simple tray, but it's oh-so-much more than that. This is the Dad Grass Rolling tray, a minimal design that we've been finetuning for decades.  It's not too big, but not too small. It has perfectly curved sides and a smooth white surface so you don't lose any of your precious. Sure, an album cover still works in a pinch. But a cherry piece of gear like this will really round out your kit. 
Free USPS first class shipping on all orders over $100!
 
Pairs Well With 
Pairs well with Dad Grass Flower and other home rolling accessories.
About Dad Grass Flower
This is Dad Grass. Simple and unadulterated. Just the choicest nugs of Organic hemp responsibly grown small batches under the sun, right here in the USA. Slow dried. Hand trimmed. Carefully cured. And thoroughly inspected. Crafted from seed to smoke the old fashion way. Choose from the very respectable Quarter Ounce tin or the extra plentiful Half Ounce tin. Both come packed to the brim with Dad Grass Flower, premium organic hemp Dad Grass Rolling Papers and a 2-way humidity control pack.
About Dad Grass Merch
Our special collections of apparel and accessories pay tribute to the timeless staples of dad style. Past, present and future. Like our hemp joints, Dad Grass merch is always simple, classic and of the highest quality.