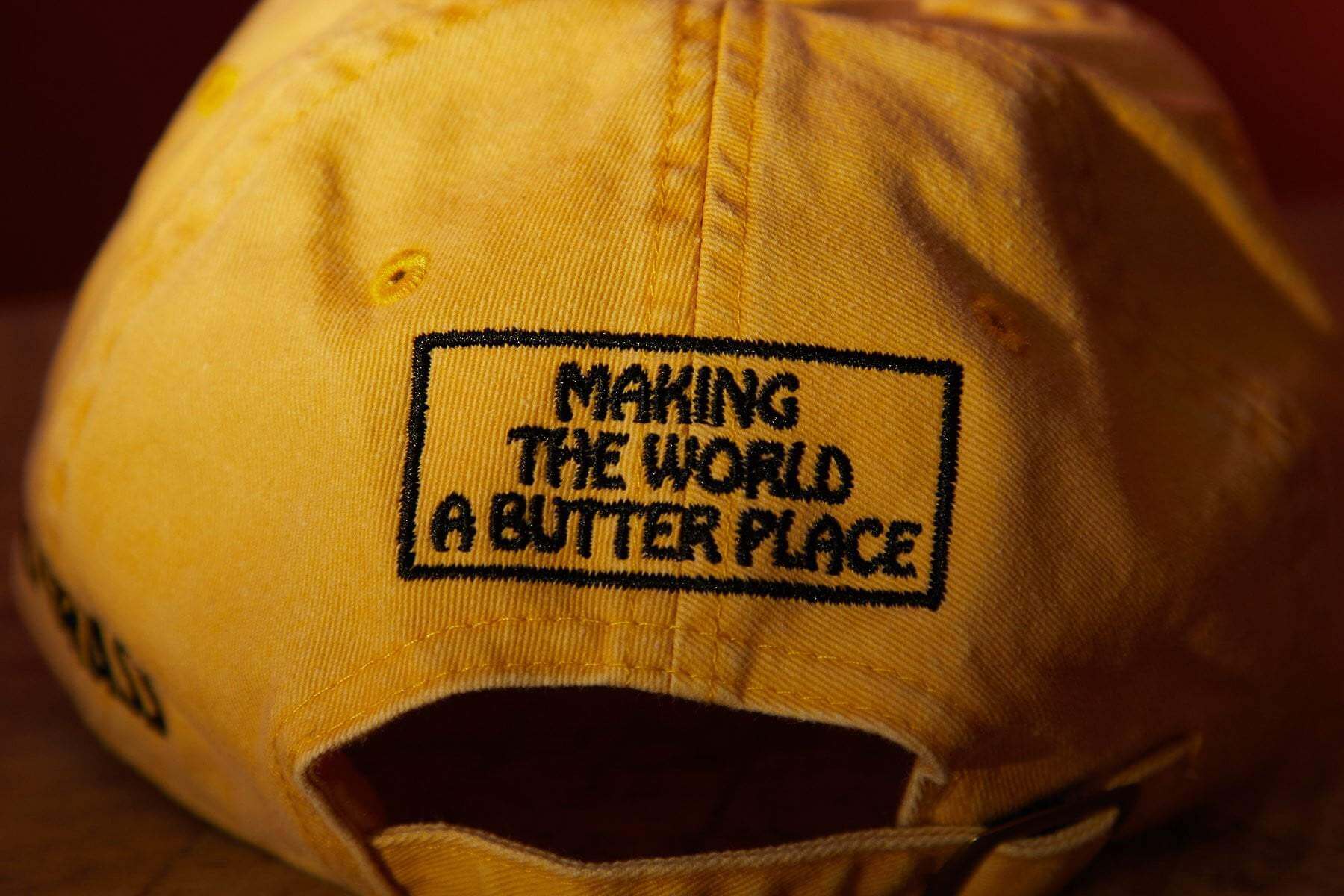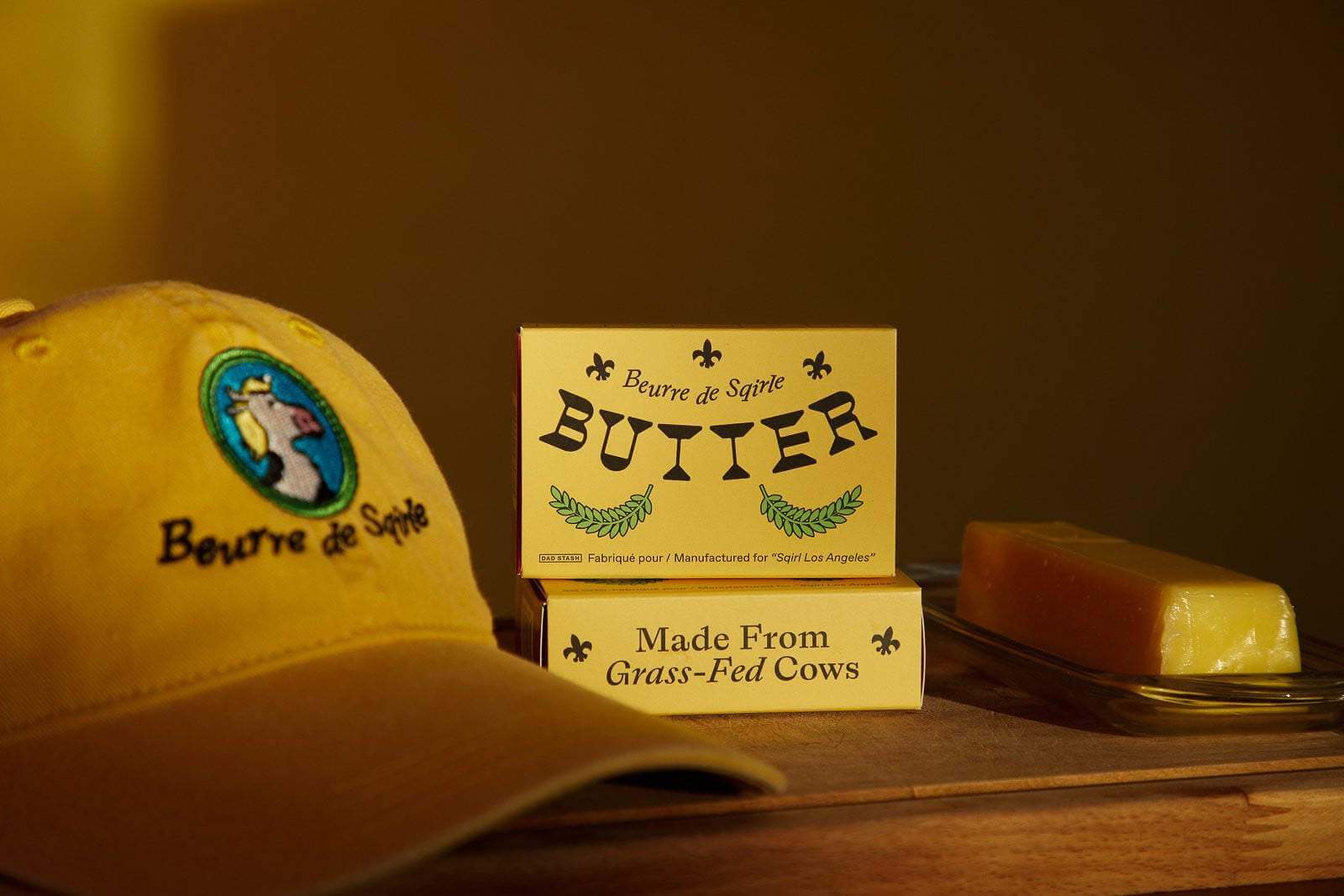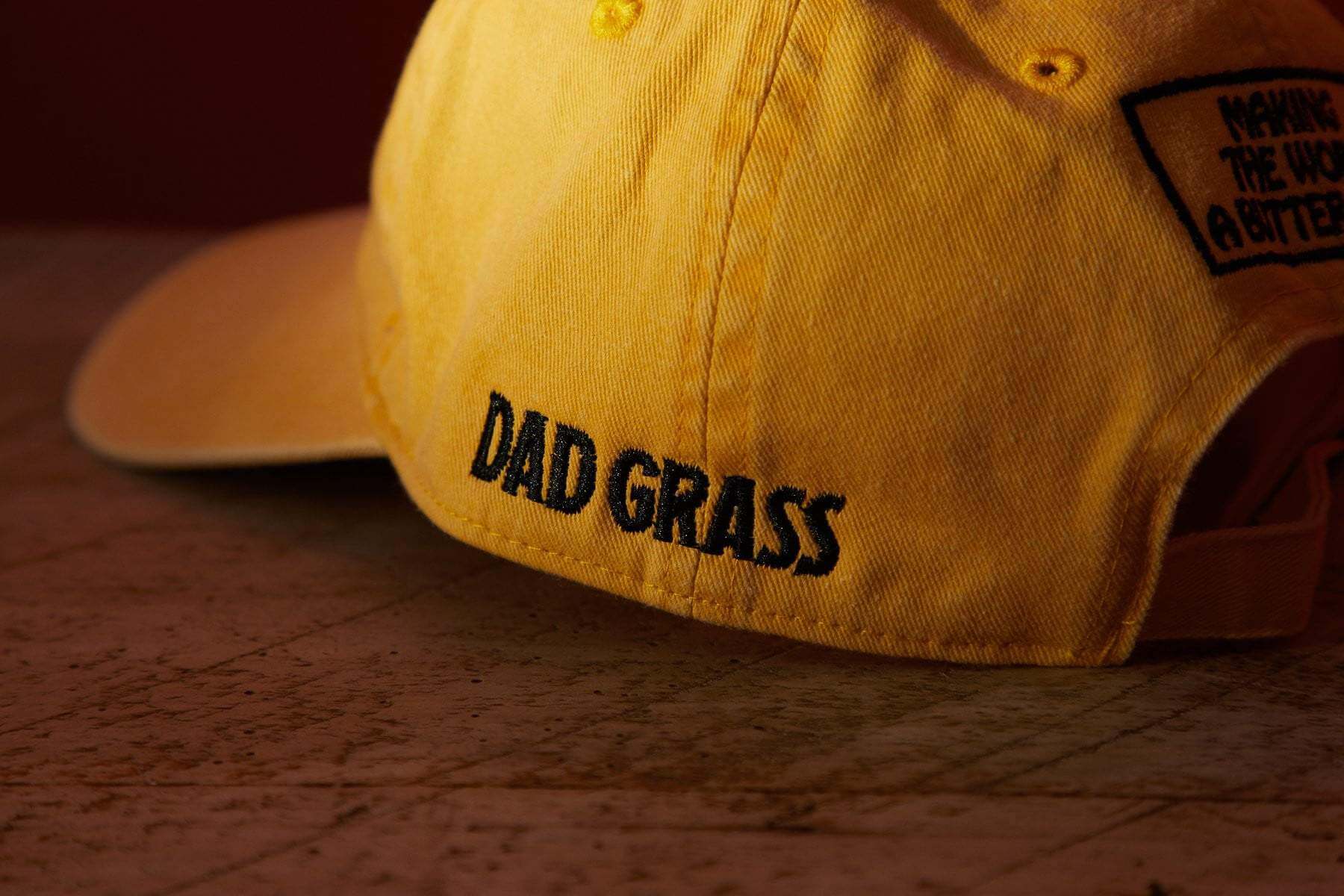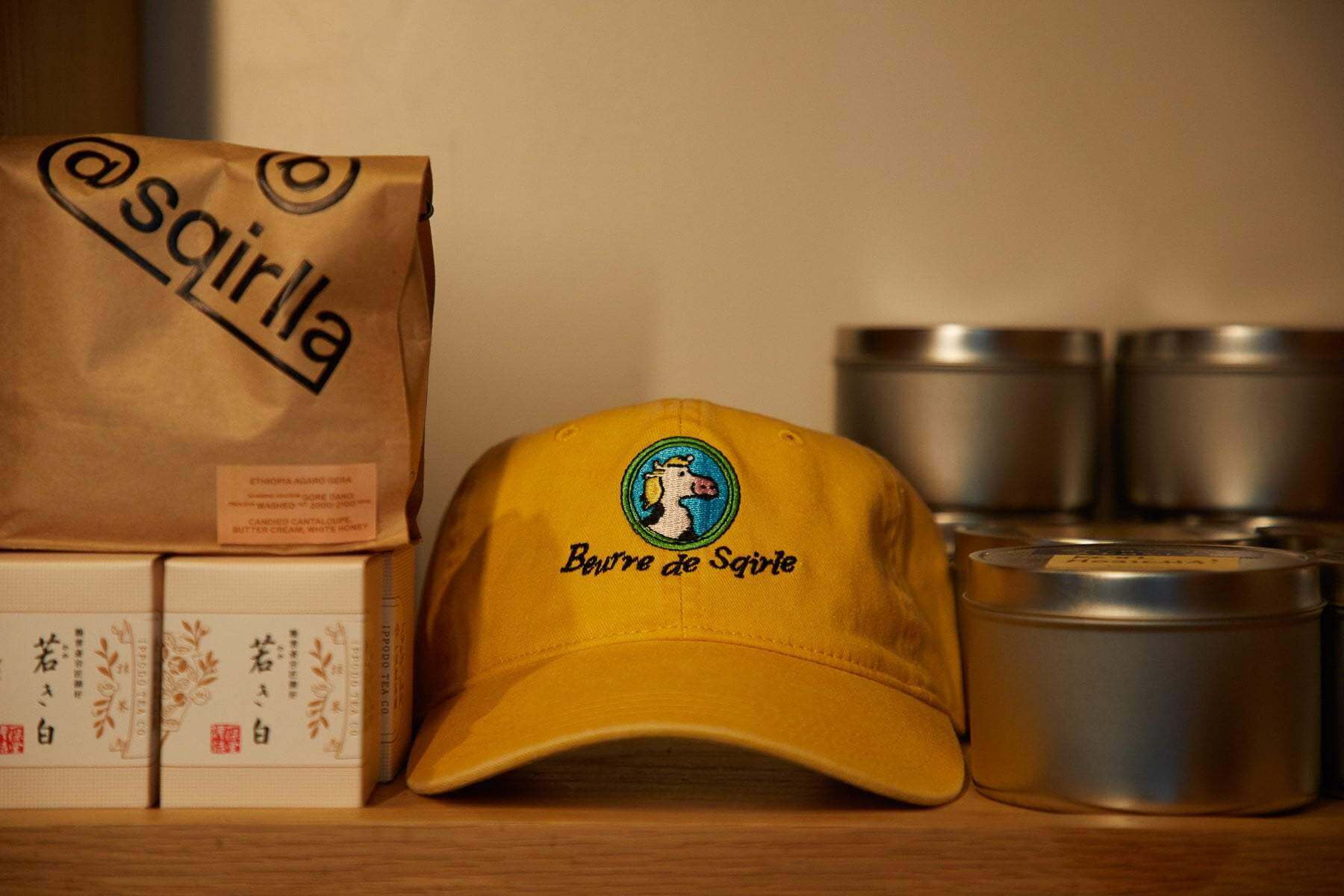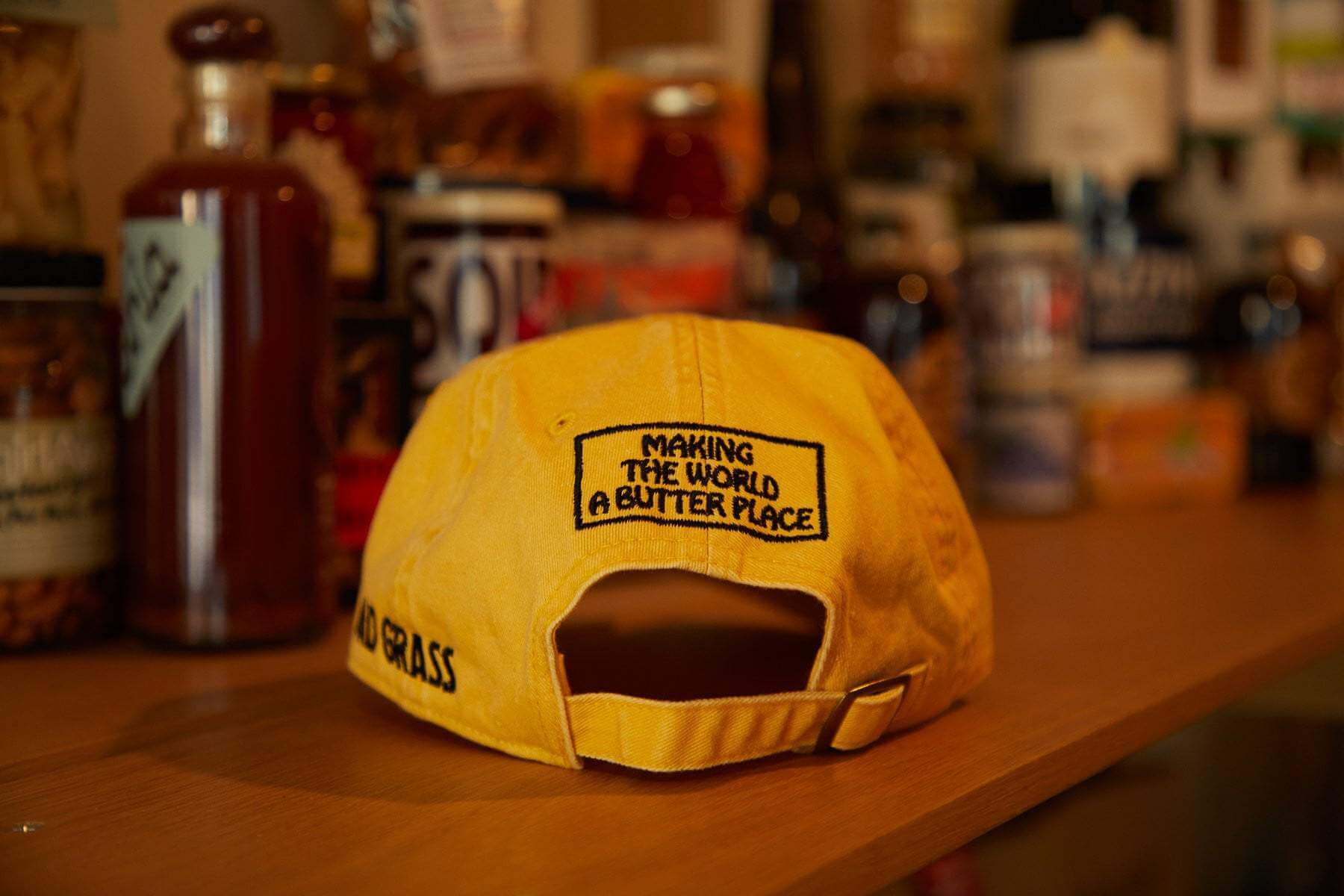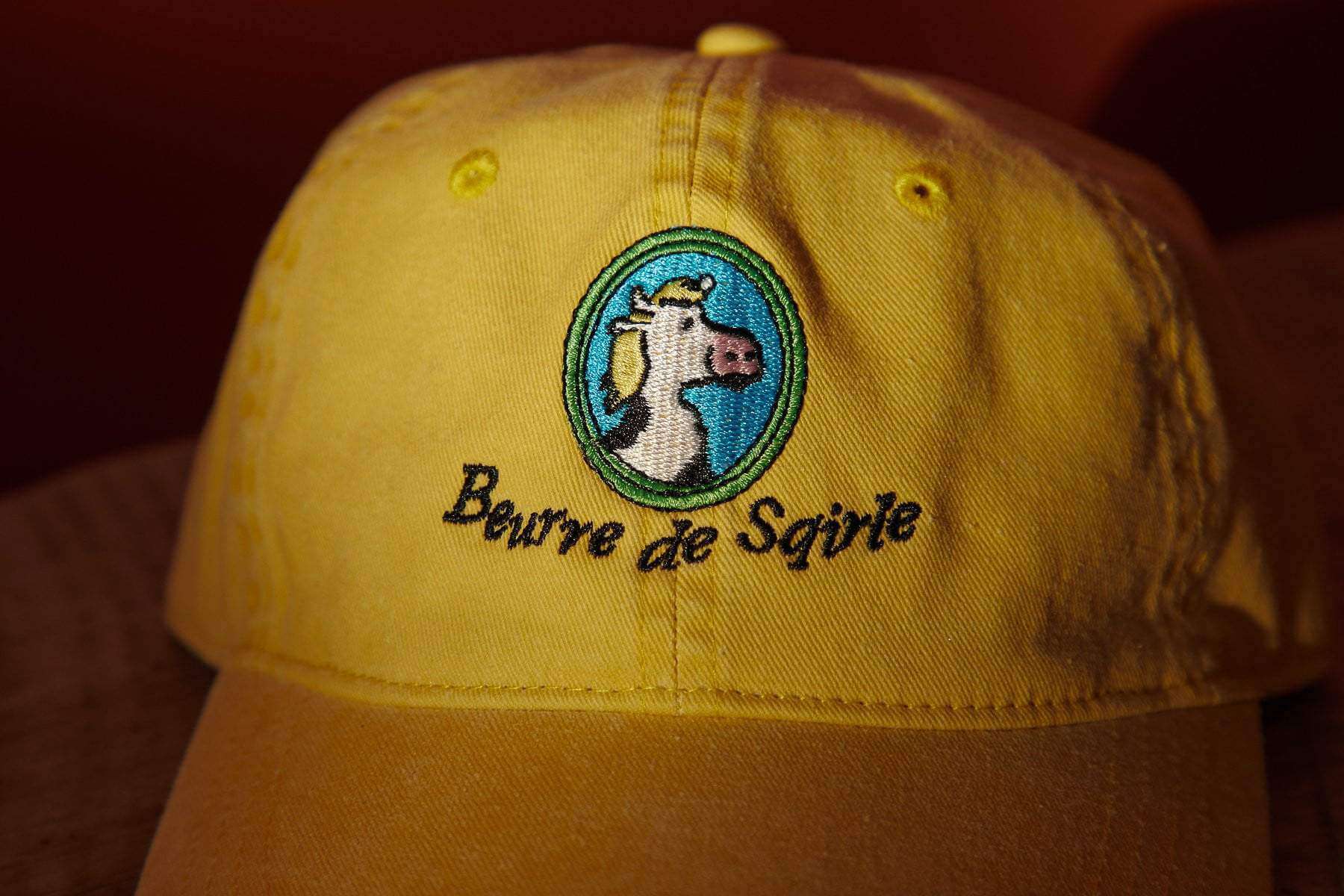 Dad Grass x Sqirl Beurre De Sqirle Dad Hat
A butter-colored Beurre De Sqirle Dad Hat, churned up in collaboration with our friends at Sqirl Los Angeles.
We figured we'd cap off our collaboration with this super limited commemorative piece of merch.  Like our other classic Dad Hats, this one has an easy-going fit with an adjustable clasp, all washed down for that buttery-soft feel. It's hand-embroidered with the Beurre De Sqirle cow logo on the front, Dad Grass on the side, and our "Making the World a Butter Place" mantra on the back.

One-size-fits-most!
Free USPS first class shipping on all orders over $100!

What's the Beurre De Sqirle 5-Pack Dad Stash?

It's a 5-pack of Dad Grass Hemp Pre Rolls discreetly concealed in a Dad Stash decoy pack sleeve that looks like a pack of butter! 
Tis the season and it's time to stock up on your pantry staples. In our homes, that means picking up a healthy amount of high quality butter (because, who're we're kidding, everything tastes better with butter!). And, of course, enough joints to help spread that holiday cheer around. Now, thanks to our friends at Sqirl Los Angeles (famous for their spreadable delights and other tasty treats), you can hide an extra pack of Dad Grass J's right there in the fridge, discreetly tucked between your fancy jams and special-occasion cheeses. The Beurre De Sqirle 5-Pack Dad Stash looks like the type of butter that Julia Child would have approved of. Inside are five perfectly-rolled joints. We think she would have been hip to those as well.
Dad Grass x Sqirl Beurre De Sqirle Dad Hat