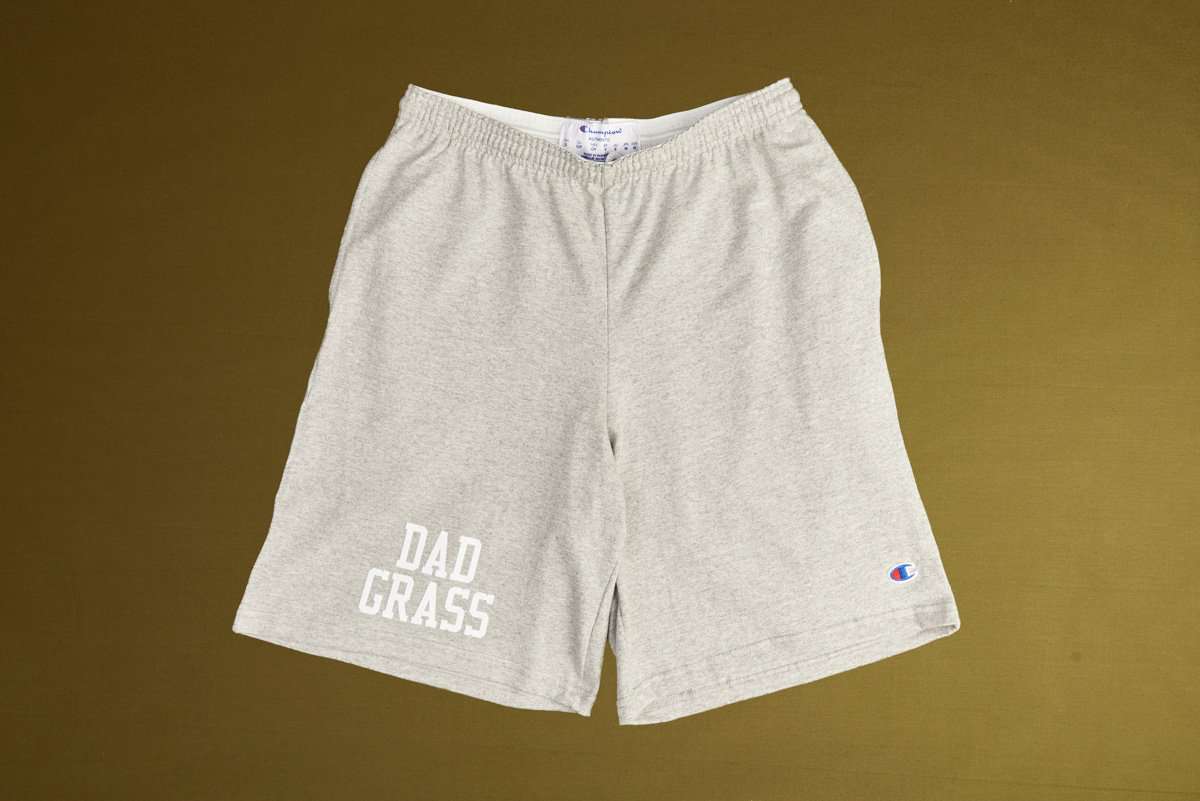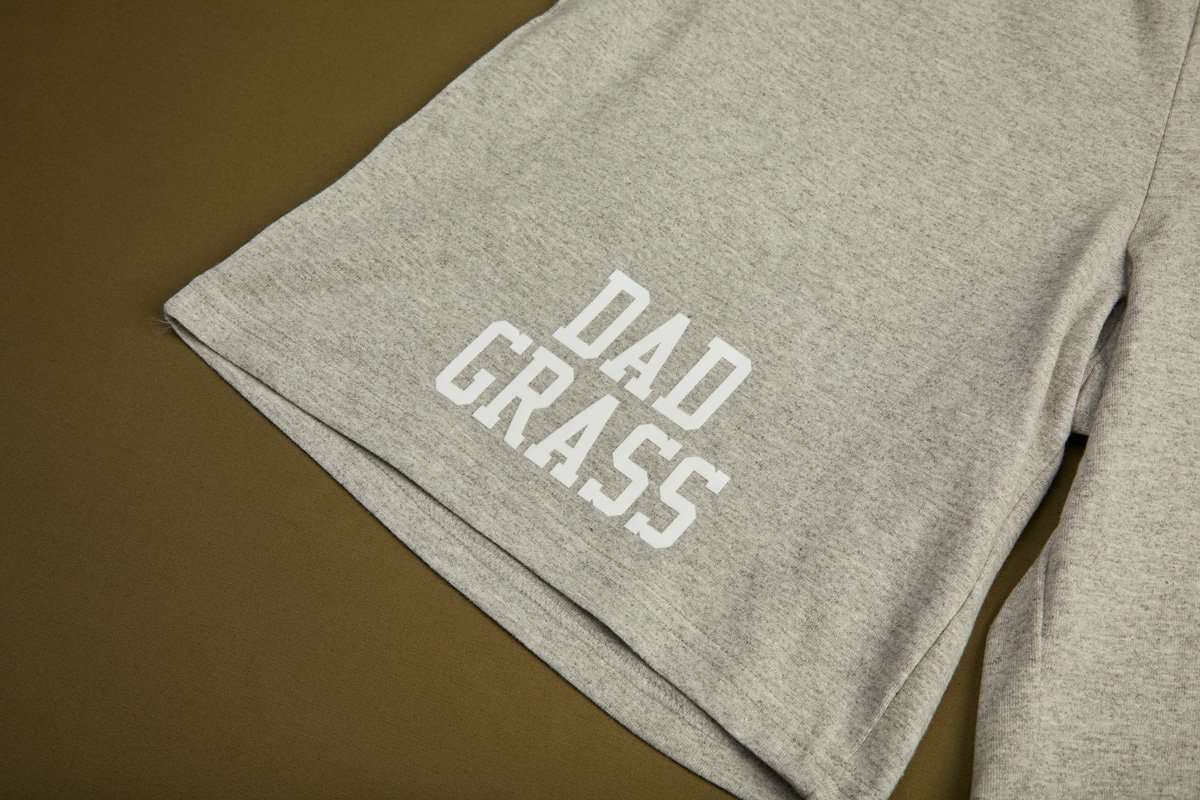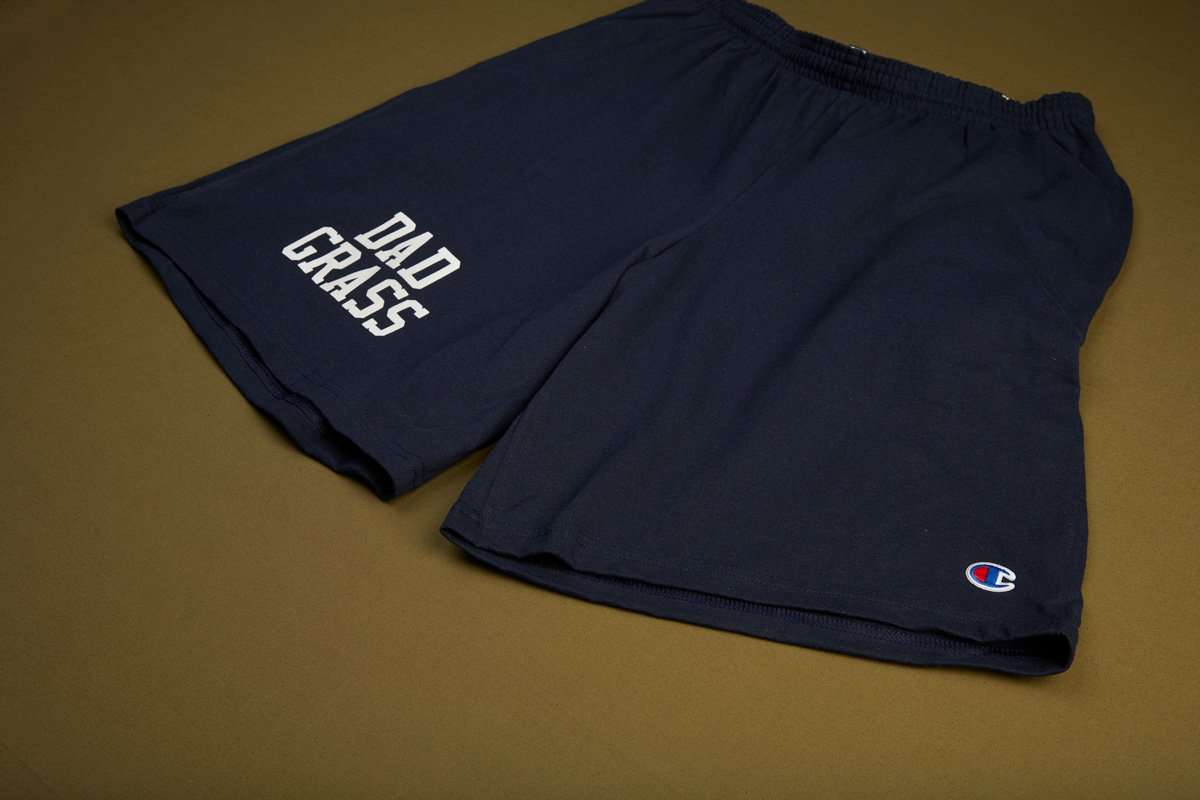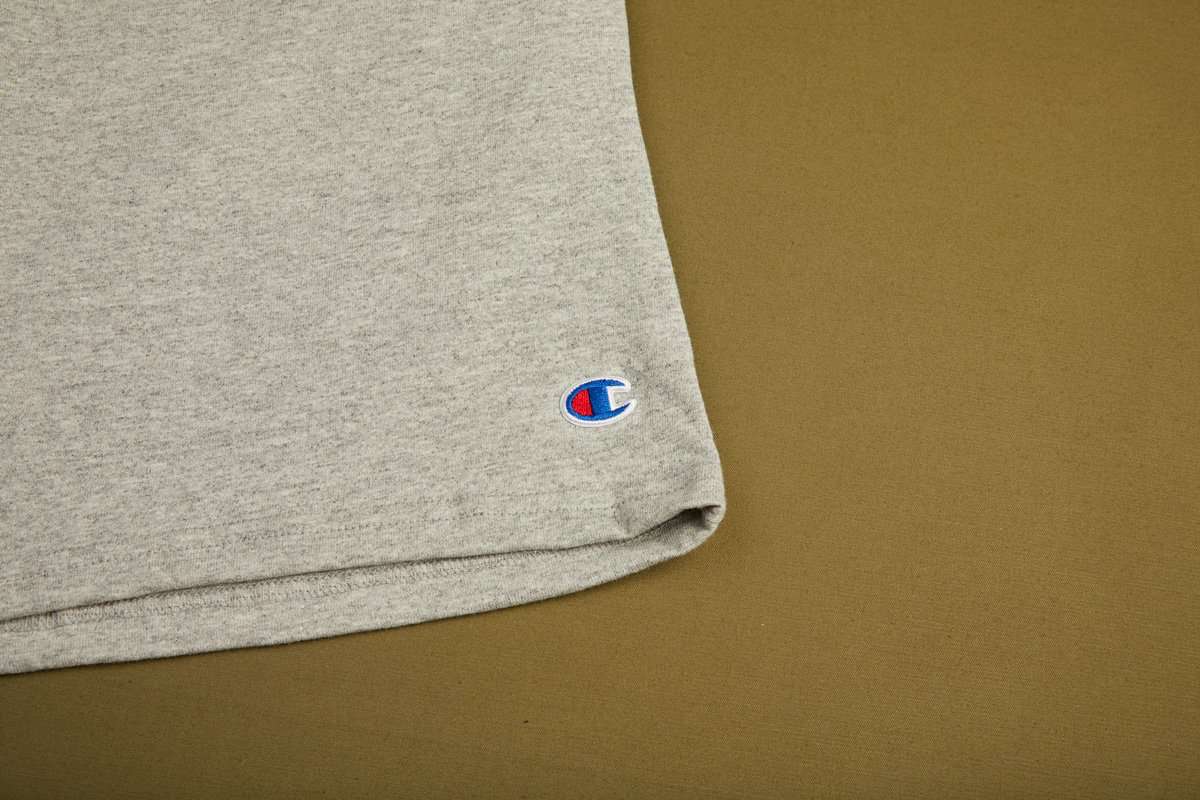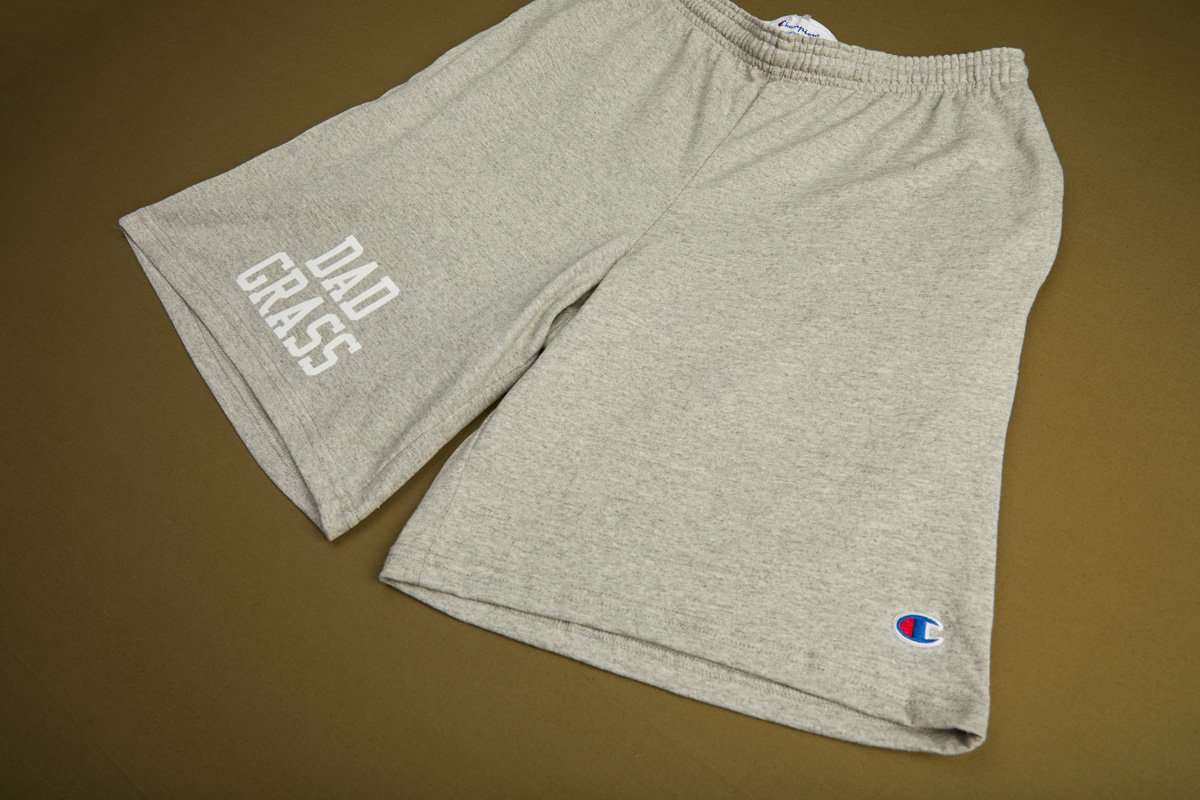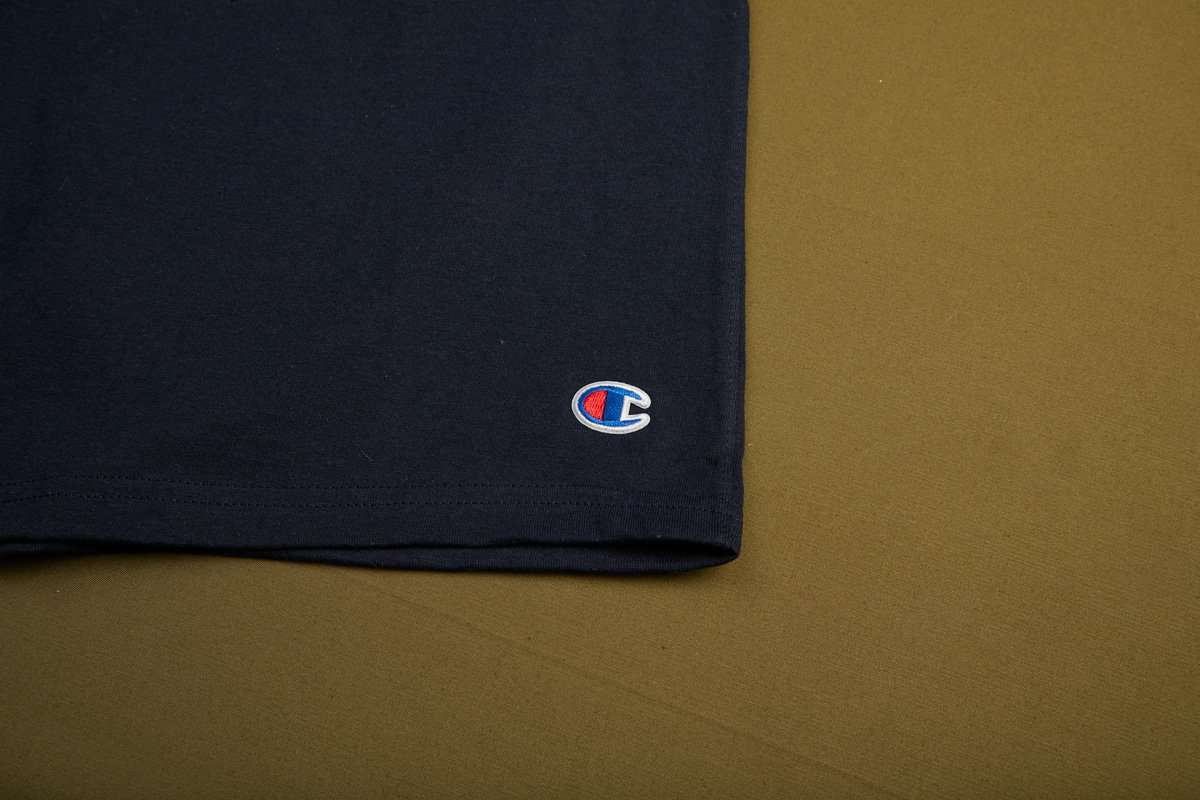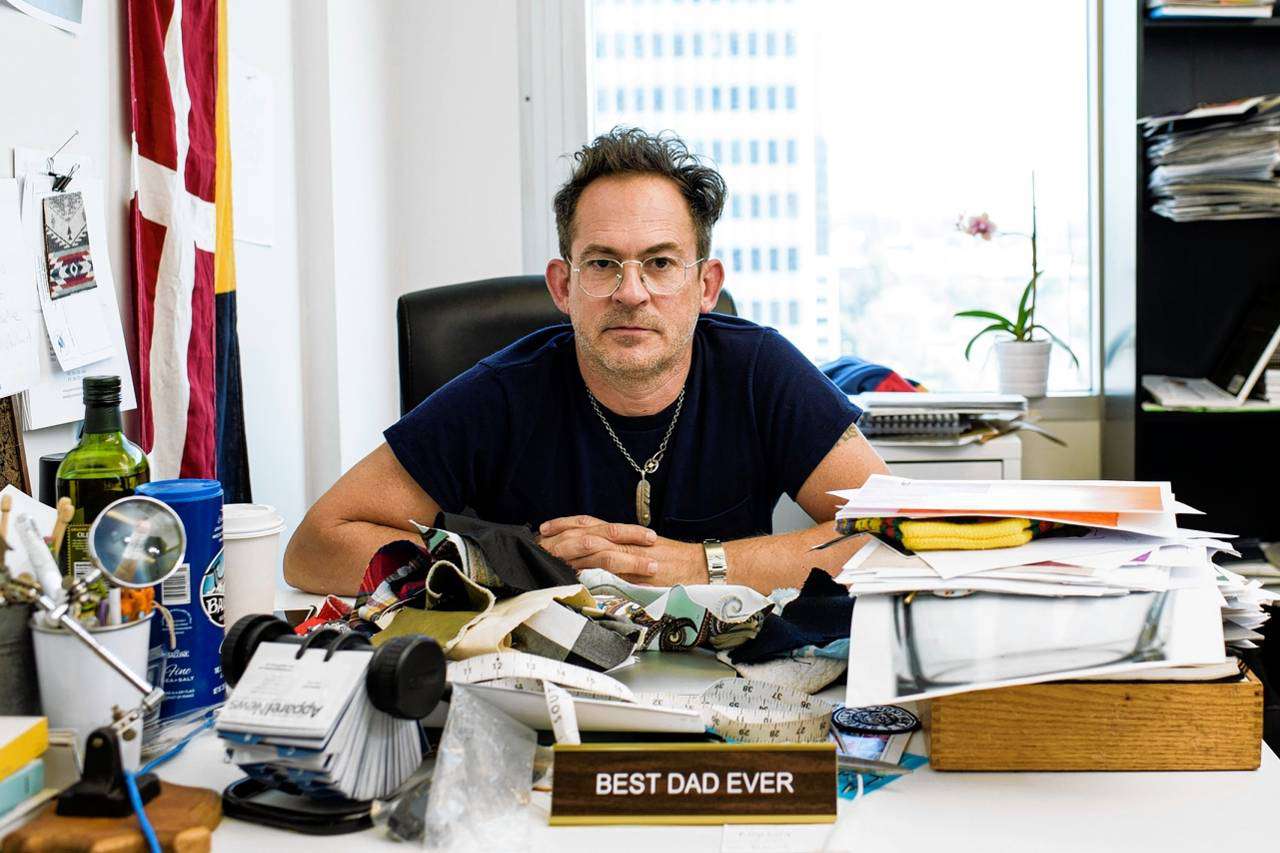 Dad Grass x Mark McNairy Gym Shorts
Description
A Simultaneous Reminder of Both Middle School PE and Our Dad in the Mid 90s
Champion brand drawstring gym shorts with 9" inseam, elastic waistband, side pockets and 'Dad Grass' flocked lettering applied by hand at Mark McNairy's house in Los Angeles, California.
Free USPS first class shipping on all orders over $100!
The Summer Staples Collection
We're at it again. A second collaboration with our friend, father-of-two and legendary menswear designer Mark McNairy. Just in time for Father's Day, we've refreshed our classic collection of Dad Style staples with a few choice pieces that are perfect for summer.  Like the 100% cotton gym shorts that remind us simultaneously of middle school PE and our dad in the mid 90s (who was sporting white socks and Tevas way before it was cool).  And the washed-out Dad Hat, a one-size-fits-most essential that will keep the rays safely at bay while you enjoy the great outdoors.  And, of course, that classic white pocket tee that never goes out of style. All items feature flocked lettering applied by hand at McNairy's house in Los Angeles, California.

About Dad Grass Merch
Our special collections of apparel and accessories pay tribute to the timeless staples of dad style. Past, present and future. Like our hemp joints, Dad Grass merch is always simple, classic and of the highest quality.


About Mark McNairy
Supported by the strength of a cult following of dedicated, fashion-forward young men around the globe, designer Mark McNairy has risen from an under-the-radar favorite to a driving force in contemporary American style. His collection of menswear and footwear, Mark McNairy, is defined by a strong sense of sartorial history with an eye fixed on the future, and combines the designer's vast knowledge of American and English tailoring tradition and complete dedication to craftsmanship.

McNairy burst onto the menswear scene in 2008 with a groundbreaking footwear collection featuring classic men's shoes handcrafted in an historic factory in Northamptonshire, UK, spiked with a decidedly modern edge. A men's sportswear collection, manufactured in small factories in the USA, followed shortly after, offering a fresh take on traditional menswear peppered with subtly intelligent design flourishes.

Mark McNairy has designed for some of the world's most venerable and iconic brands. As the Creative Director of J. Press from 2005-2010, McNairy revitalized the century-old label by introducing an updated collection of sportswear and tailored clothing to the brand's portfolio. At American footwear brand Bass, he created modern updates to American classics. McNairy is also the former designer for the prestigious heritage label Woolrich Woolen Mills, and has collaborated with brands as diverse as Adidas, Crescent Down Works, and New Era. GQ magazine named Mark McNairy one of the Best New Menswear Designers in America, and Complex designated McNairy the Man of the Year in Style in 2012.

Visit Mark's online store here
Dad Grass x Mark McNairy Gym Shorts