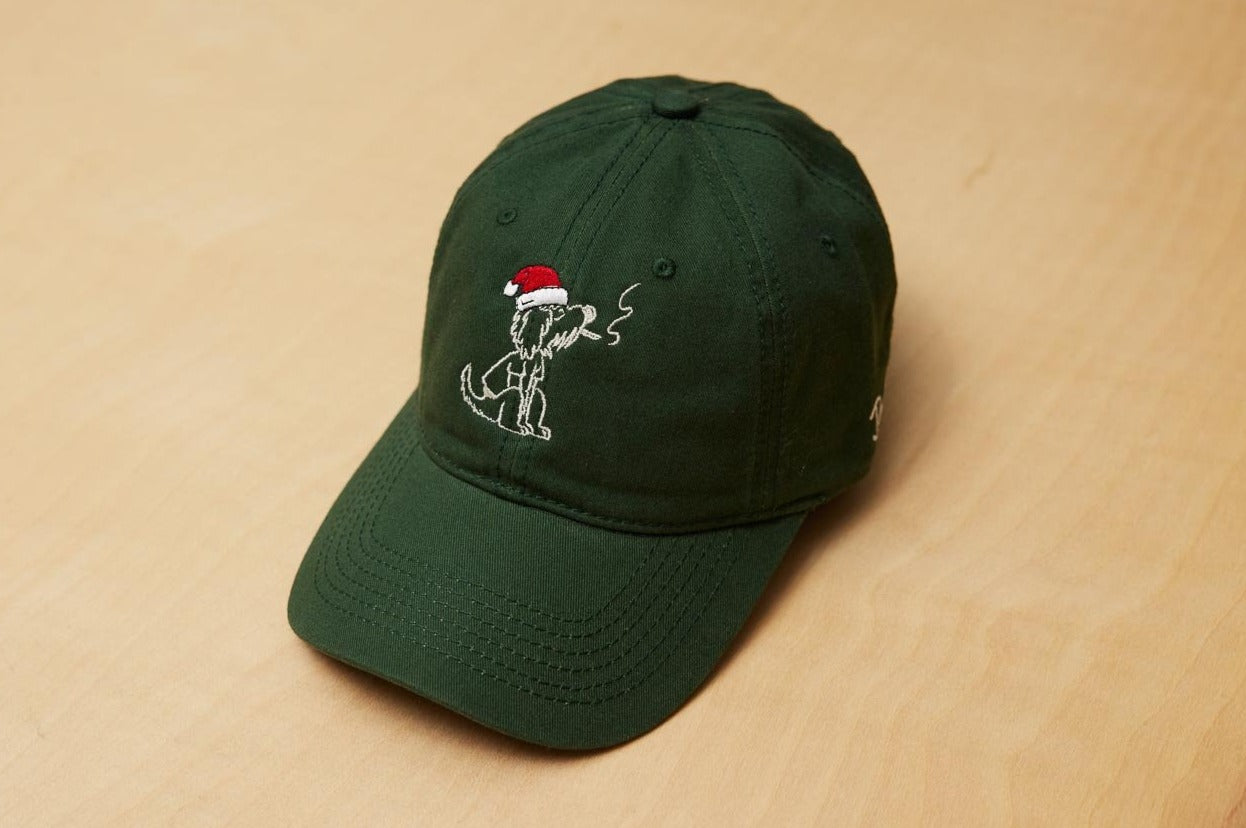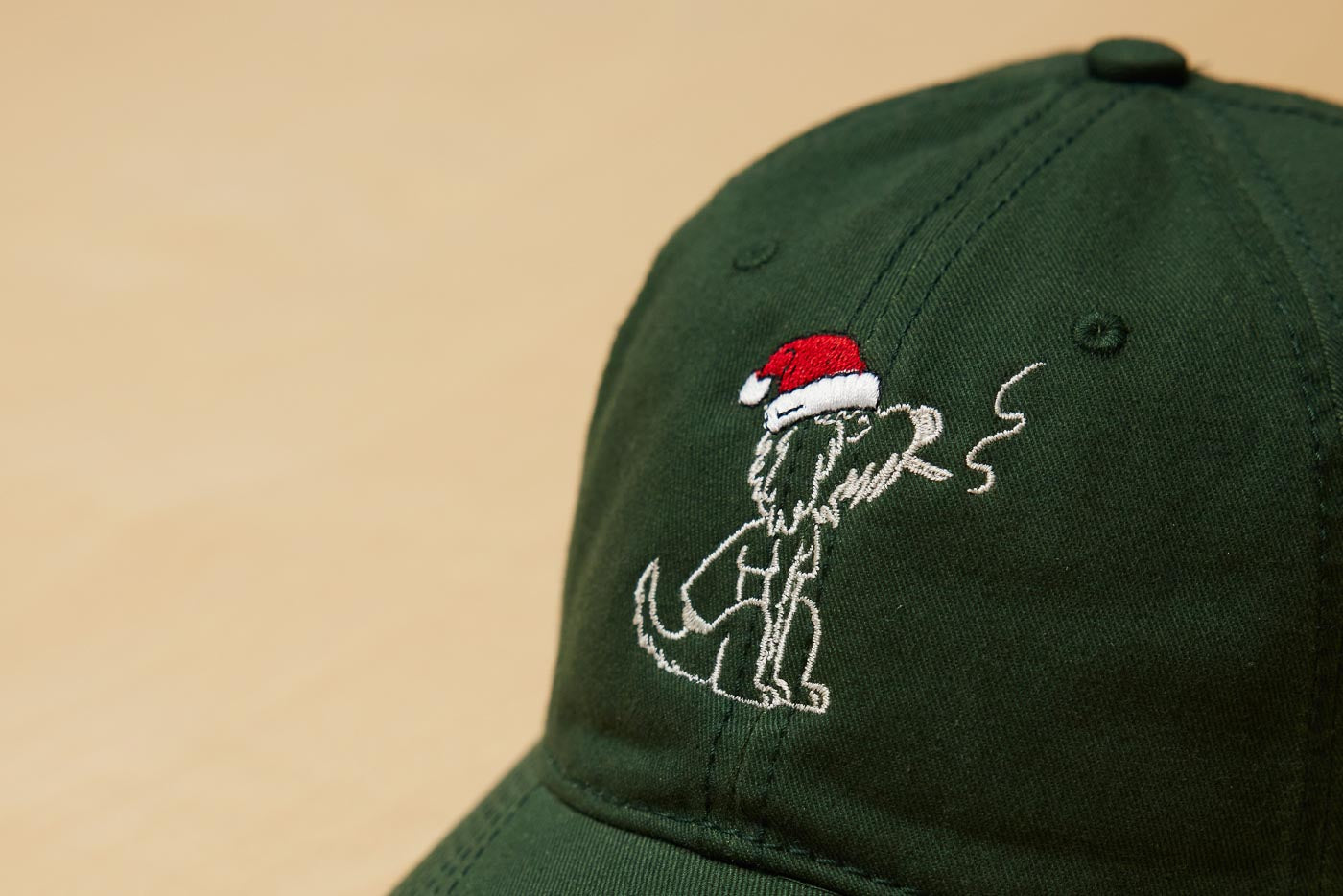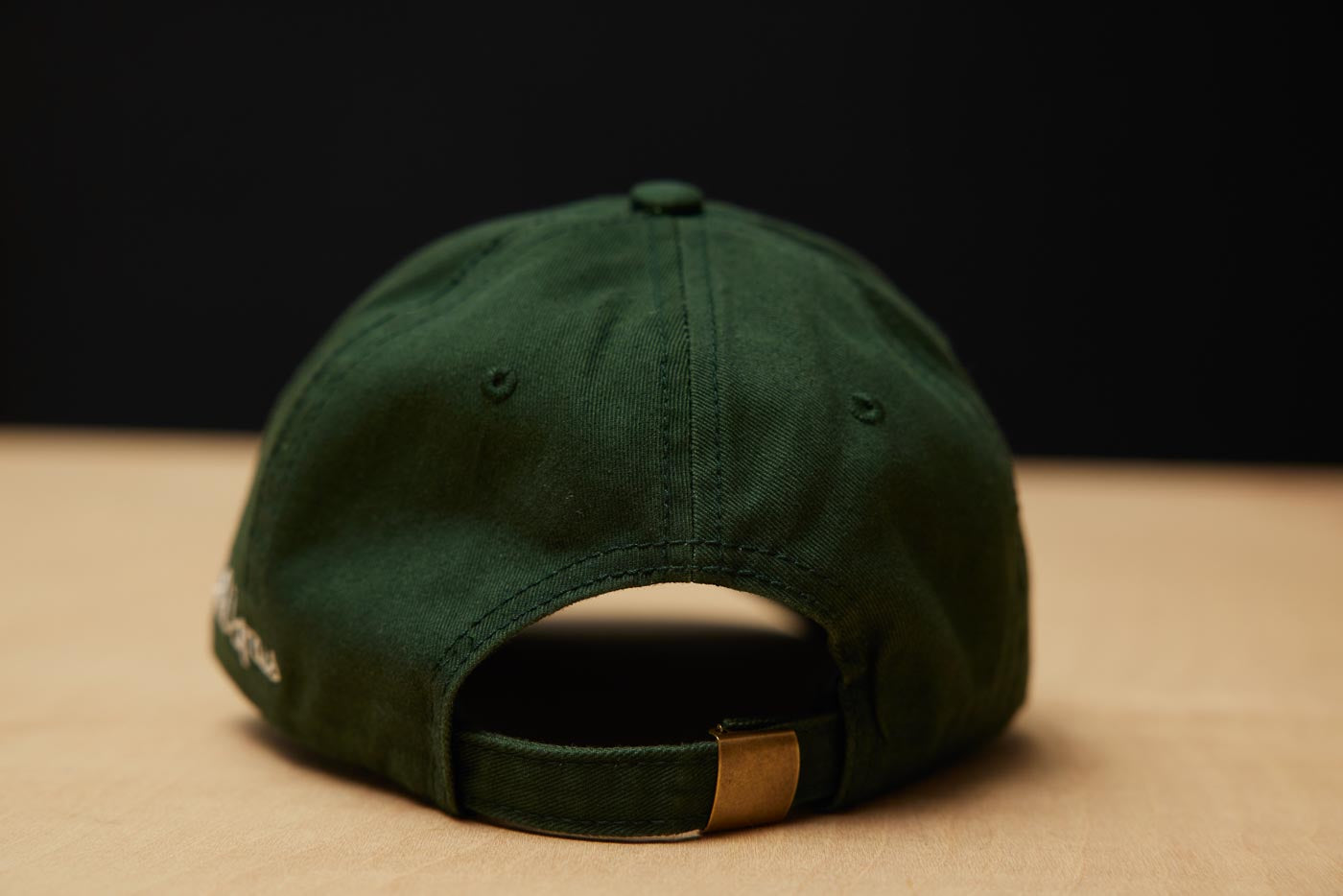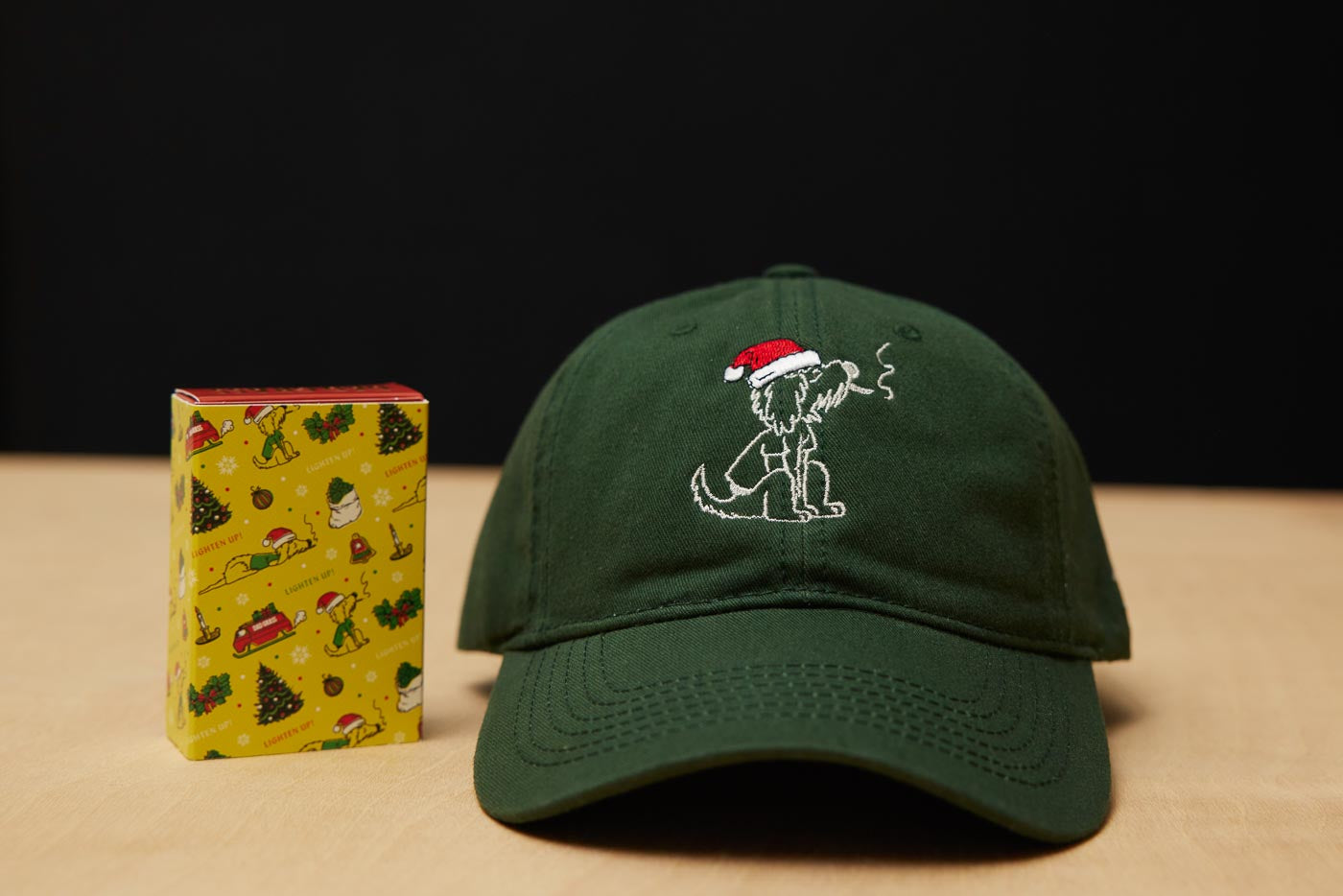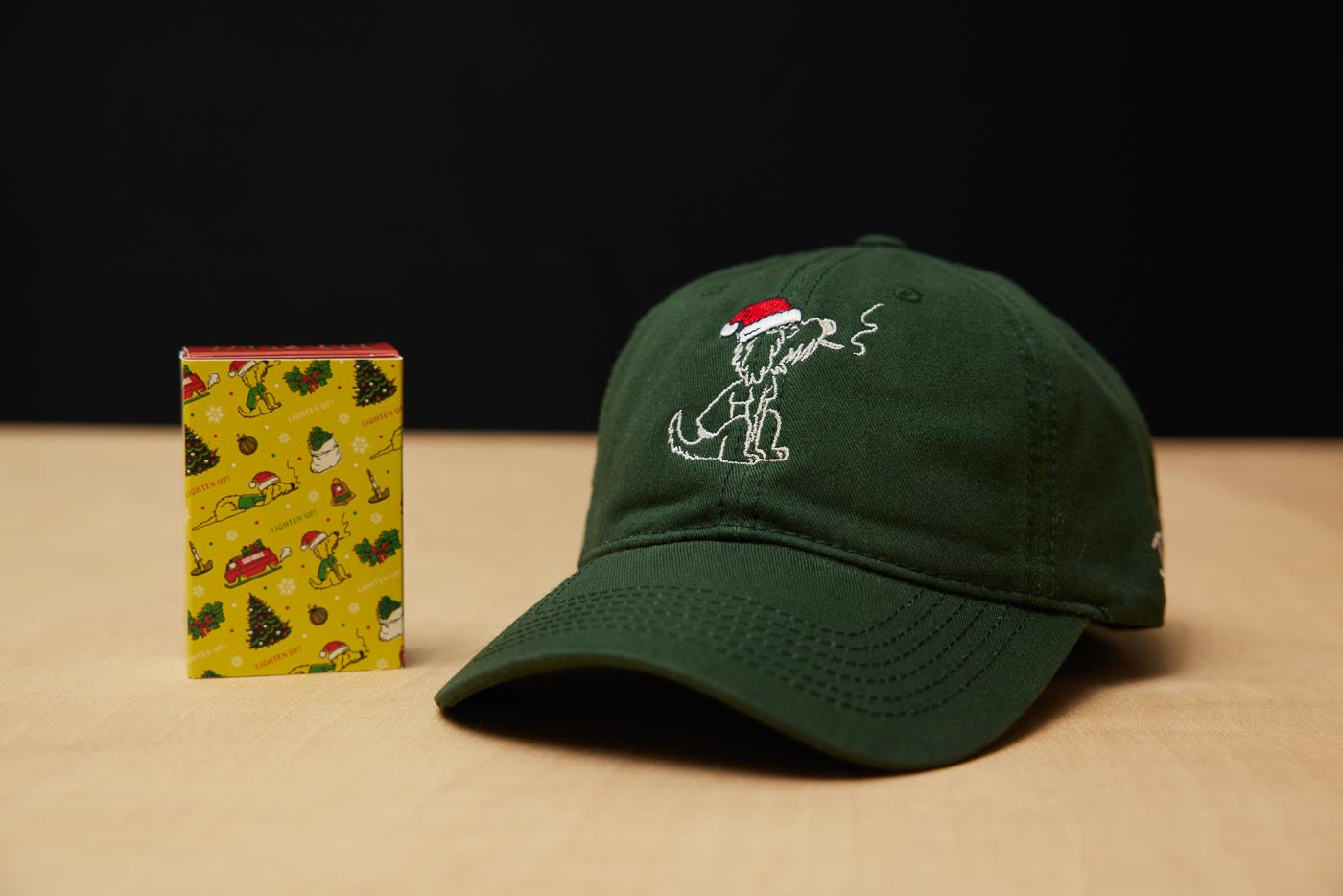 Dad Grass Santa Rollie Dad Hat
Description
We're giving Santa Claus a break this year by giving our mascot, Rollie, a Santa Hat of his very own. He's a gift in and of himself but we're celebrating him two-fold by making him the star of a very special version of our classic Dad Hat. Santa Rollie The Dog is embroidered on the front of this classic hat, with Dad Grass embroidered on the side. Just like the ones your pops used to sport, this Dad Hat has an easy-going fit and an adjustable strap back closure. It's made from a lightweight 100% cotton twill and was embroidered right here in Los Angeles.
Meet Rollie
He's the sweetest, scruffiest & goodest boy. He's cool as a cucumber and known to get stoned to the bone (on Dog Grass, of course). Named after our late Grandpa Rollie (short for Roland), he's more than just our mascot. He's a member of the Dad Grass Family and the type of loyal, good-time pal who's always down to fetch ya a joint or two!
About Dad Grass Merch
Our special collections of apparel and accessories pay tribute to the timeless staples of dad style. Past, present and future. Like our hemp joints, flower and tincture, Dad Grass merch is always simple, classic and of the highest quality.
Dad Grass Santa Rollie Dad Hat